What is the best van to buy?
When the time comes to upgrade your van or purchase a commercial vehicle for the very first time, you need to ensure the van is suitable to your needs.
One of the main things to consider is the load type. You need to ask yourself the following questions: Are you transporting heavy or oversized items, or are you simply using the load space for your small selection of tools?
Another consideration would be the number of passenger seats required. Some vans can comfortably accommodate up to 3 people (including the driver) whereas, others can accommodate up to 6 people (including the driver). This should really only be a consideration if the van will need to transport multiple crew at once.
Small Vans
Small, compact vans such as the Peugeot Partner and the Citroen Berlingo are not all that different to driving a standard passenger car and are great for applications that involve lots of city driving.
Small vans have less issues navigating tight city streets due to their shorter wheelbase and increased visibility.
As the vehicle is smaller there is less load space but, these types of vans are most suited to local multi-drop delivery applications.
Small vans in the range: Citroen Berlingo, Ford Sport Van, Ford Transit Courier, Ford Transit Connect, Peugeot Partner, Vauxhall Combo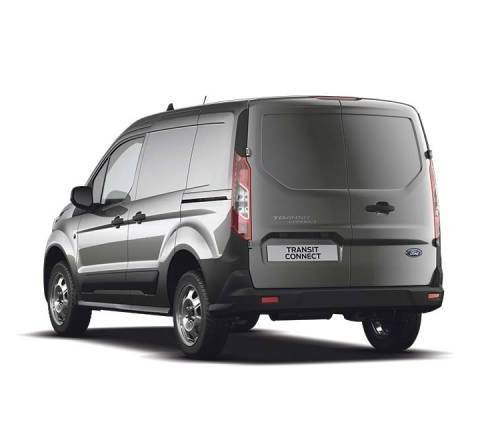 Medium Vans
Medium vans bridge the gap between the small vans that are capable of navigating cities with ease and the large vans that are designed to accommodate large loads.
A medium van has more load space and a longer wheelbase than a small van but can still make light work of driving in cities. Often, medium sized vans have a sliding side door, making it more suitable when loading and unloading heavy or awkward sized items.
The driver can park up at the roadside and not worry too much about leaving space behind the vehicle as the sliding side door is sufficient enough to load and unload items.
Medium vans in the range: Citroen Dispatch, Ford Transit Custom, Peugeot Expert, Vauxhall Vivaro.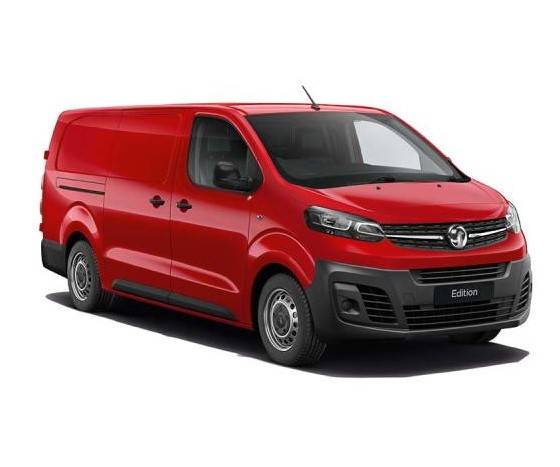 Large Vans
For those who need plenty of load space, a large van would be the best option and the most economical as less trips are required to transport loads.
These vans can navigate city streets but are more suited to less built-up areas and are more suited for motorway miles.
The driver sits higher up in a large van, so the visibility is increased around the vehicle. This is beneficial when driving in busy areas.
Large vans in the range: Citroen Relay, Peugeot Boxer
Electric vans
Particularly suited to city or built-up environments, electric vans offer a much lower cost of ownership due to the reduced fuel costs. Electric vans are becoming more popular, with some of the most well-known manufacturers now introducing models into their range as more and more charge points are being introduced across the UK.
Citroen's range includes the e-Berlingo, e-Dispatch and e-Relay. Ford have a selection of hybrid models, including the Tourneo Custom, Transit and Transit Custom. Peugeot currently have one electric model, the e-Boxer and Vauxhall have the Movano-e and Vivaro-e.
Electric vans in the range: Citroen e-Berlingo, Citroen e-Dispatch, Citroen e-Relay, Ford Transit Custom, Ford Transit, Peugeot e-Boxer, Vauxhall Movano-e, Vauxhall Vivaro-e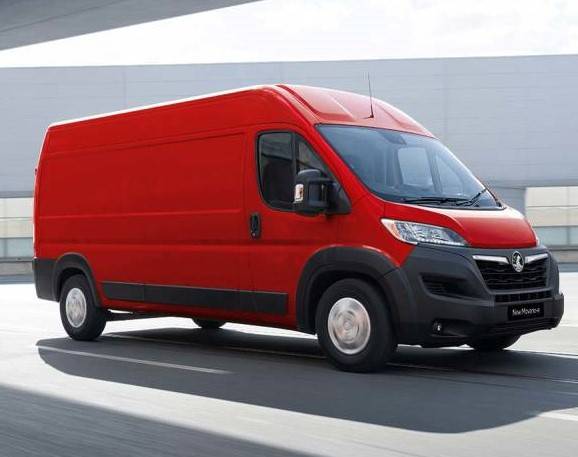 Panel Vans
Panel vans are one of the most popular vans on the road today, due to their practicality and functionality.
A panel van has similar characteristics to a passenger car in that the vehicle is low to the ground, making loading and unloading easy and doesn't require additional assistance from a step or lift. The low vehicle height means there are generally few issues with accessing certain spaces like there could be with the likes of a box van for example.
Panel vans in the range: Ford Transit, Vauxhall Movano and Citroen Relay.
Luton/Box Vans
A Luton van, also known as a box van is the perfect option for house removal applications where larger loads need to be transported. One main characteristic of a box van is that there is considerably more height on the box van that goes over and above the cab itself.
Box vans allow the crew to load and unload large items thanks to the wide opening rear doors. The innovative restraints keep loads secure during transit.
Luton/Box vans in the range: Ford Transit Luton
Tipper Vans
For rugged construction applications, tipper trucks can help you get the job done easily with all the functionality you could need.
1-way tippers are multi-purpose, offering an easy way to transport heavy loads such as brick and agricultural materials. The load bed tips over the rear of the truck, allowing the materials to be released safely and with ease.
3-way tippers are best suited to space constrained environments as the load bed can tip to either side or the rear, meaning that it doesn't rely on the vehicle backing into a space.
Tipper vans in the range: Ford Tipper Conversion, Vauxhall Movano conversion
Pickups
A pickup truck is best categorised by its open cargo space behind the cab, which is not enclosed by anything more than low folding sides. This allows for materials to be thrown into the cargo area, especially in more rugged outdoor applications such as horticultural or agricultural.
Pickup trucks are often capable of driving on rough terrain on off-road environments such as fields and woodland.
Depending on the make and model, the cab can accommodate up to 6 people, making it a cost-efficient way for a team of workers to travel to a site.
Pickup trucks in the range: Ford Ranger Raptor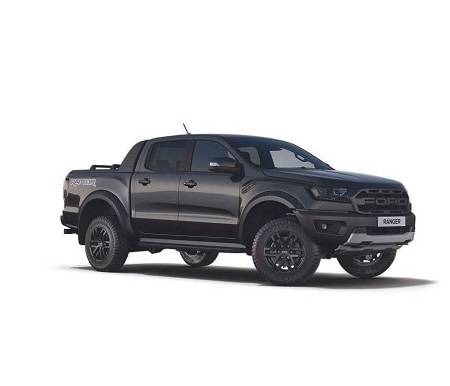 If you are looking for a van that will help you get the job done easily and efficiently as well as being on hand to provide an 'on-the road' workspace for the driver and their passengers, get in touch with the knowledgeable team at Perrys who would be happy to help you find the right solution.
We also stock a wide range of quality used vans that might be more suited to your needs.
Tags: *Vans *Electric_Vans *Small_Vans *Medium_Vans *Large_Vans *Pickups *Box_Van
Written by Perrys | 5 min read
23 Nov 2021