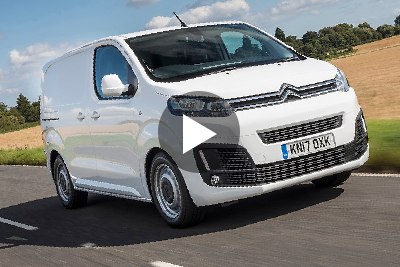 Citroen Dispatch
The efficient architecture of Citroën Dispatch is designed to adapt to all your needs, and is functional, practical and ergonomic. Its specifically reinforced new generation modular platform is based on C4 Picasso and SpaceTourer.It can carry up to 1400 kg in payload, 6.6 m3 in volume, with 4 m working length, and can pull up to 2.5 tonnes of trailer. Its modular design also has two wheel-base values (2.92 m and 3.27 m) and two rear overhangs (0.80 m and 1.15 m) combined for 3 different lengths.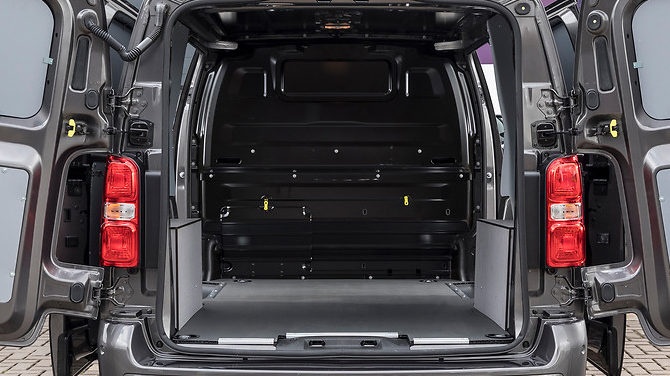 Exterior
1.90m under the bar - For all situations! Thanks to its height limited to 1.90 m on all XS and M versions (1.94 m on the XL version), Citroën Dispatch can easily enter all the car parks that are usually difficult to access for vehicles of this type. It is no longer necessary to double park and risk fines, you can now reach the underground spot provided by your client as well as all shopping centre parking lots.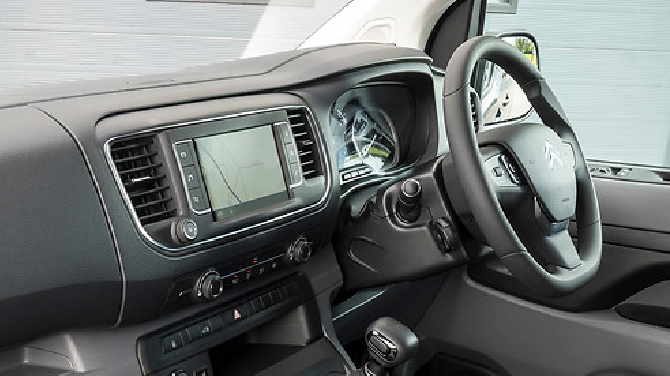 Interior
Head-up display - This technology allows you to keep your eyes on the road while, in your field of view, on a transparent section, essential driving information is displayed (current and recommended speed, cruise control / speed limiter level, navigation instructions and collision risk alerts).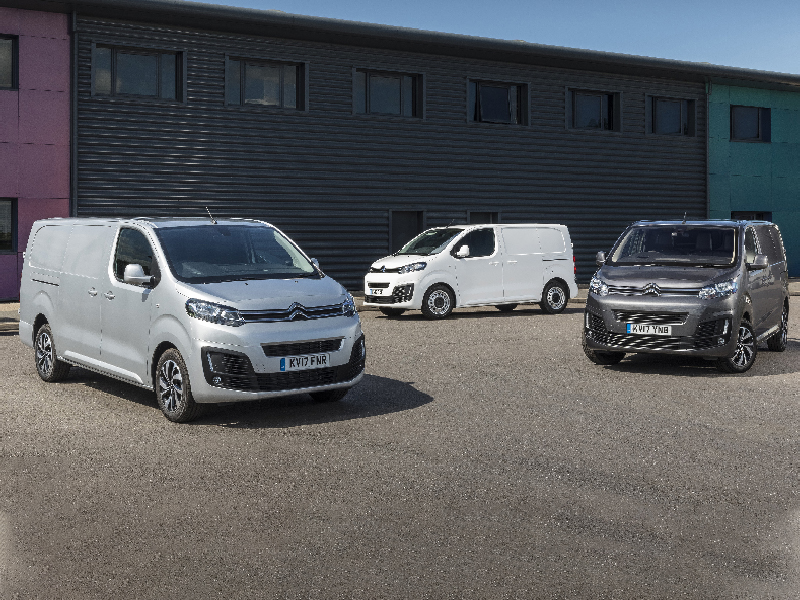 Grip control
Grip Control can be combined with the Work Site Pack (increased payload, raised suspension of 20 mm, engine cover plate) accentuating the traction of Citroën Dispatch on difficult terrain.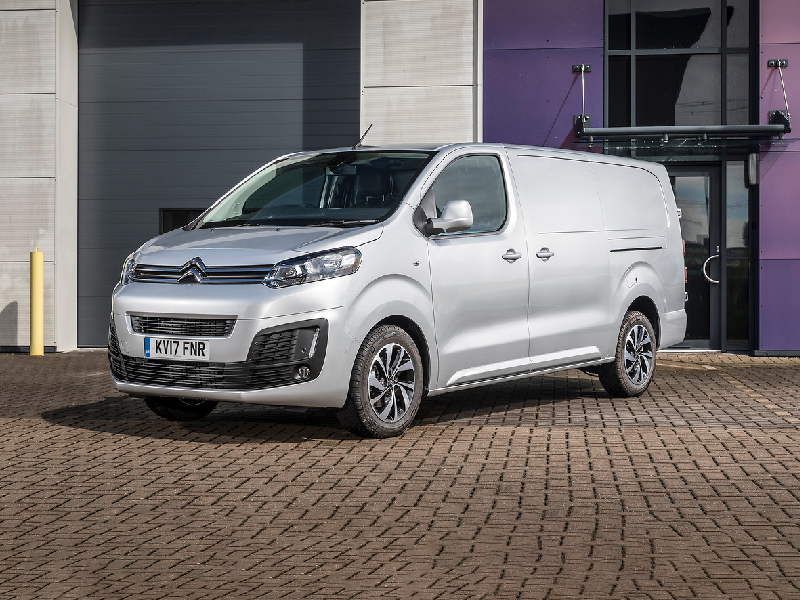 Hands-free sliding doors
Hands full? No problem: the optional hands-free system opens and closes the side doors effortlessly, using the contactless system, exclusive in this category. Simply swipe your foot under the rear corner of the van, the vehicle unlocks and the corresponding side door automatically opens.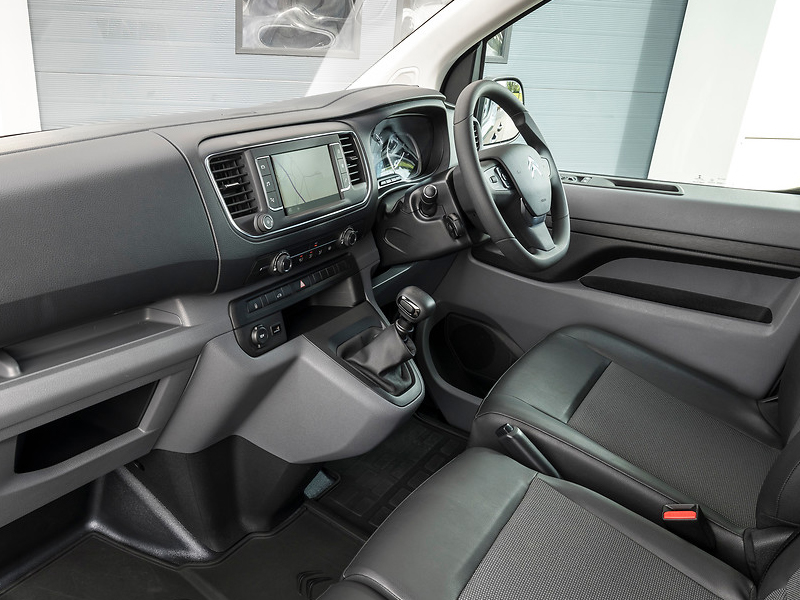 Mirror screen
Do you want to listen to music from your smartphone or find your way? Simple and intuitive with Mirror Screen (requires a compatible smartphone)! Your compatible applications appear on the 7" tablet of your vehicle. Mirror Screen works with Apple CarPlayTM and MirrorLink®. Convenient!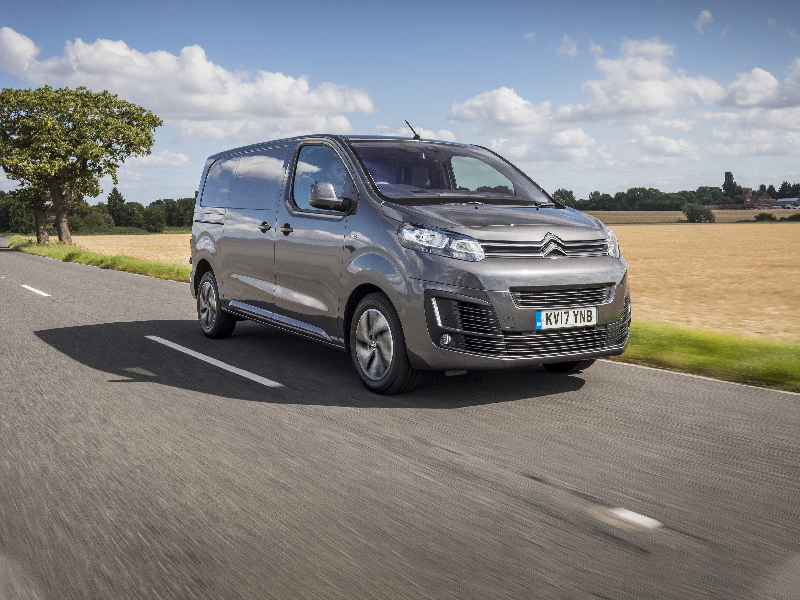 Citroën connect nav
Citroën Connect Nav (depending on version) is the new 3D navigation system, tactile, connected in real time and controlled by voice recognition or via the 7" tablet.
Contact
Perrys
Contact us today for more details on the Citroen Dispatch range or to book a test drive.