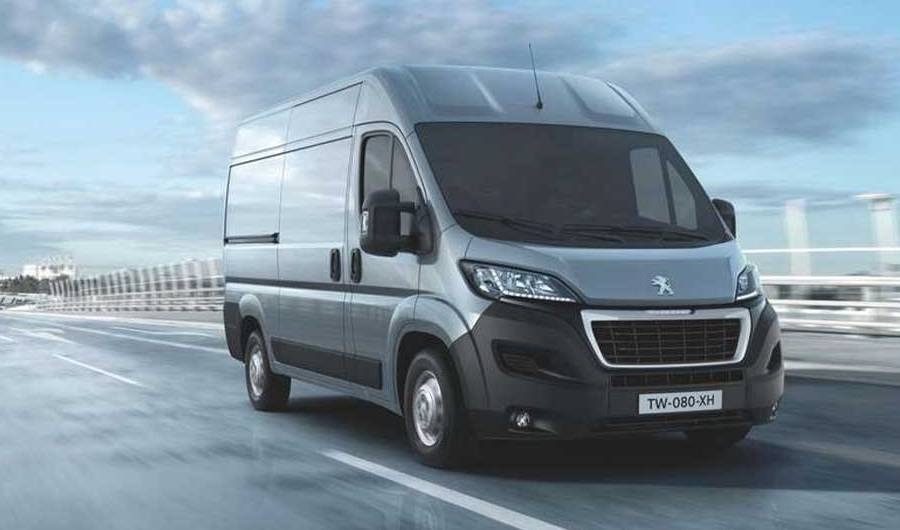 Boxer
Whether you make deliveries or provide a service, the Peugeot Boxer is all the van you need. It's offered in four body lengths and three roof heights in four GVWs (3t, 3.3t, 3.5t, 4t), making it suitable across your fleet. The BlueHDi 120 and 140 engines are Euro 6d compliant and you can get advanced driver assistance features like Lane Departure Warning, Blind Spot Monitoring System and Rear Traffic Alert. There are also five body styles: Panel Van, Window Van, Chassis Cab, Floor Cab and Back to Backs.
Slash your carbon footprint and save thousands on fuel with the 100% electric Peugeot e-Boxer. Available with a 37kWh or 70kWh battery, it has a WLTP certified combined range of 73 to 139-miles with a 50% payload. The payload capacity goes up to 1,200kg, while load volumes range from 11.5m3 to 15m3. A GVW up to 3.5t and advanced driver assistance systems like Blind Spot Monitoring and Speed Limit Recognition and Recommendation make the new e-Boxer first choice for fleet electrification.
BOXER S
Full steel bulkhead *
Two cup holders and smartphone storage in dashboard *
Cruise control with programmable speed limiter *
BOXER PROFESSIONAL
Full steel bulkhead *
Bluetooth handsfree kit *
Air conditioning for cab area with air conditioned glove box *
Rear parking sensors (audible) *
ASPHALT
Full steel bulkhead
Bluetooth handsfree kit
Air conditioning for cab area with air conditioned glove box
Cruise control with programmable speed limiter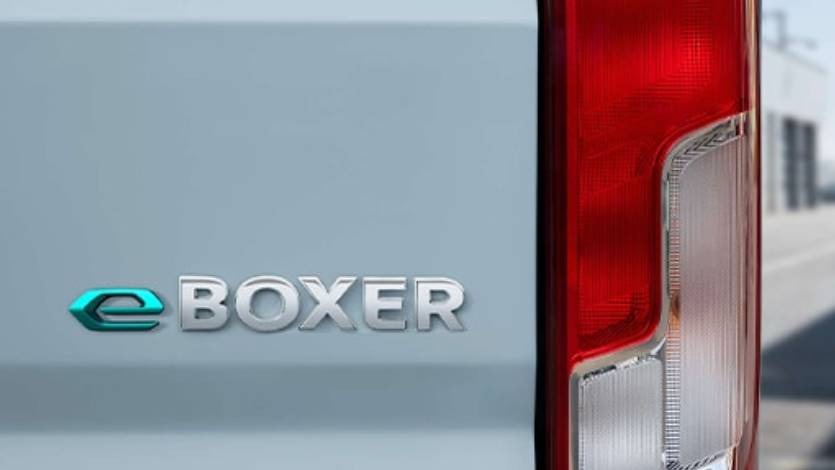 Exterior
The Boxer's professional body has a nearside sliding side loading door and rear doors opening to 180° as standard, with 270° opening rear doors available optionally. Asphalt models have LED running lights, full wheel trims, while Grip models get an underbody protection plate. In the Peugeot e-Boxer, the charge port is located behind a flap next to the passenger door. The only giveaways that the e-Boxer is electric are the 'e' badges and silent drive, with the e-Boxer gliding through streets with no diesel clatter or revving.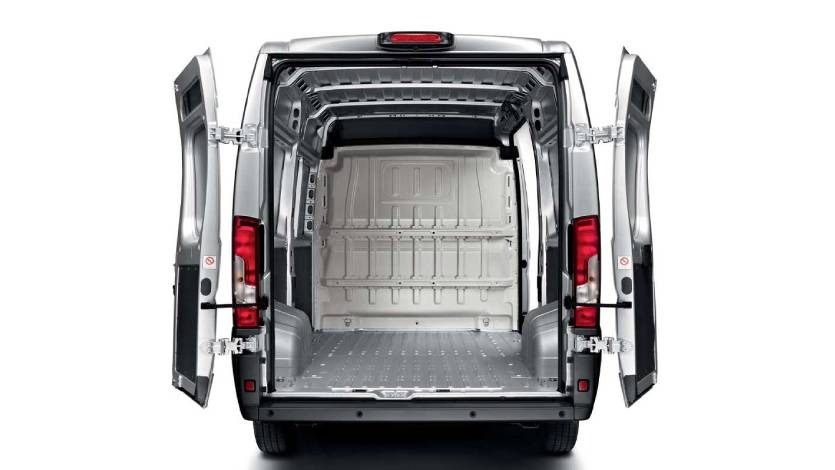 Interior
The cargo space ranges from 8m3 to 17m3 in the Peugeot Boxer, with the mid-size L2 H2 model offering 13m3. The Peugeot e-Boxer is impressively spacious and is offered in L2H2 with a 37kWh Battery, L3H2 with a 70kWh Battery and L4H2 with a 70kWh Battery, giving you 11.5m3, 13m3 and 15m3 of load space respectively. The cabin is a pleasure to spend time in, with comfortable seats, air conditioning and a 5" touchscreen in Professional, Crew Van Professional and Asphalt models.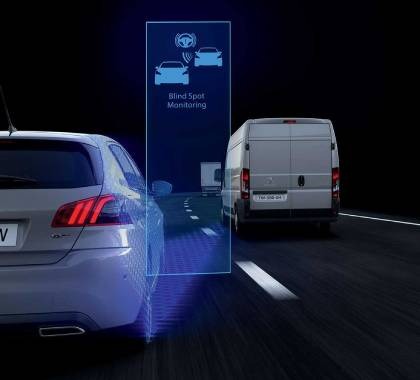 Driver assistance
The Boxer has an Active Safety Brake and Lane Departure Warning System are standard on all 440 variants. Professional models have rear parking sensors. The e-Boxer is one of the most advanced vans, available with cruise control, rear parking sensors and a parking camera.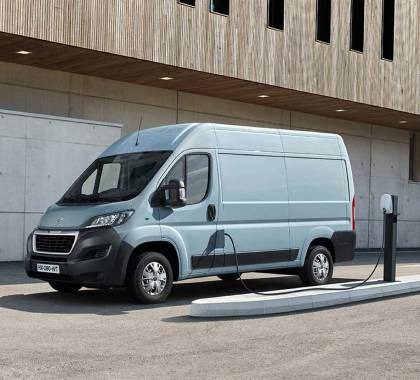 Engine
The Boxer is powered by a Euro 6d compliant 2.0 BlueHDi diesel engine with 120hp or 140hp and start & stop technology. The e-Boxer is equipped with a dual on-board charger of 7kW and 22kW, so you can use the fastest single and three-phase AC chargers.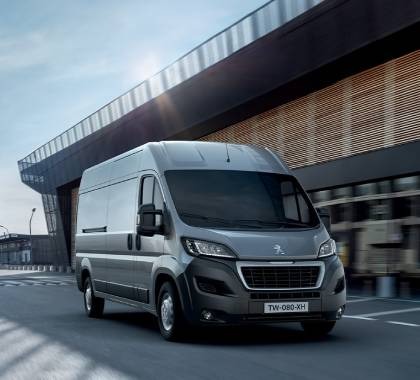 Load volumes
The Boxer has class-leading load volumes and dimensions: 8m3 (L1), 10m3 (L2 H1), 11.5,3 (L2 H2), 13m3 (L3 H2), 15m3 (L3 H3), 15m3 (L4 H2) and 17m3 (L4 H3). The load width between the arches is a Euro-pallet friendly 1,422mm.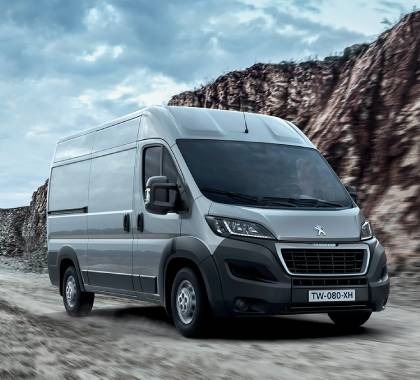 Living with it
Professional models have cruise control and rear parking sensors, with Asphalt models adding lane departure warning and a rear parking camera to improve safety. Grip models have Grip Control with Hill Descent Assist, an advanced traction control system with Snow, Mud and Sand modes.
Commercial Ownership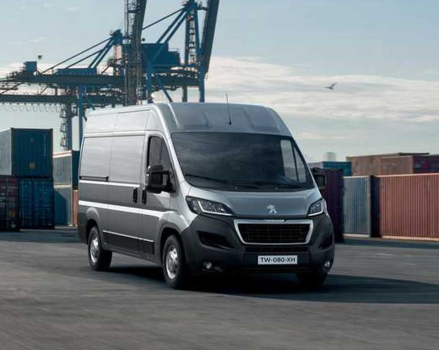 Business Needs
Each business sector has its own special needs. To meet specific customer needs – from sole traders to fleet managers – PEUGEOT Boxer comes in several versions tailored to your requirements. The ASPHALT version is designed for those who spend a lot of time in their vehicles and who are primarily looking for comfort and safety. The GRIP version is perfectly suited to rough terrain and to heavy and long loads.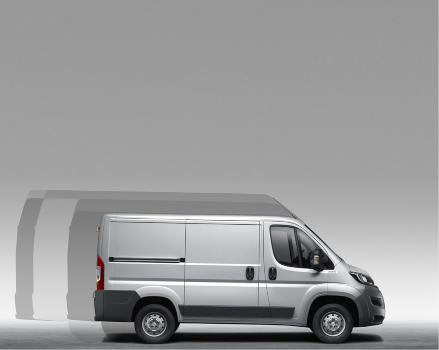 Capacity
LOAD VOLUME - The PEUGEOT Boxer exists in 5 different body styles (Panel Van, Window Van, Chassis Cab, Floor Cab and Back to Backs) and range from L1 to L4 in length. This provides a total load volume ranging from 8 to 17m3 on Panel Vans.
GROSS VEHICLE WEIGHT - The PEUGEOT Boxer offers a choice of three gross vehicle weights:
3,000kg
3,300kg
3,500kg
4,000kg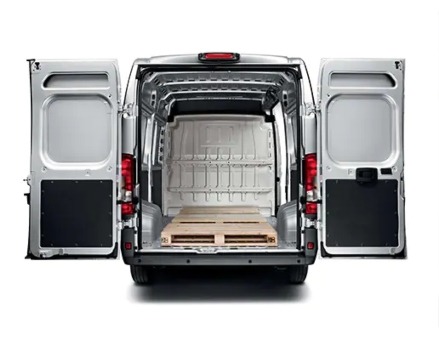 Sizes
LOAD WIDTH - To maximise load space, the PEUGEOT Boxer features an optimised load floor width between wheel arches of 1.42 m, ranking among the best on the market. The maximum width inside the vehicle is 1.87 m on Panel Vans.
WIDE LOAD ACCESS
Wide load access on the PEUGEOT Boxer, with opening angles of between 96° and 270°, for easy loading and unloading. Swing doors of up to 2.03m in height, for a best-in-class load width between the wheel arches of 1.42 m. To make life even easier, the rear load sill is among the lowest on the market, at between 493 mm and 602 mm, depending on whether the optional pneumatic self-levelling suspension is specified.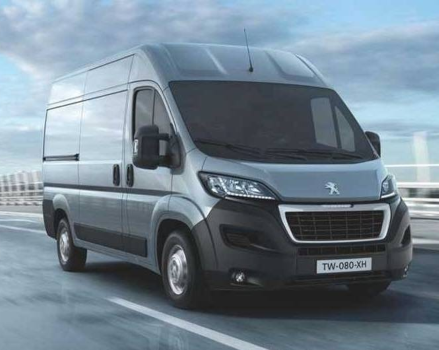 Total Cost of Ownership
The PEUGEOT BOXER range has been redesigned to meet the needs of professionals, particularly in terms of optimising the total cost of ownership. PEUGEOT has mobilised its experts to maximise the design excellence, quality of finish and durability of the PEUGEOT Boxer, in order to maximise its resale value.
Similarly, the equipment, materials and powertrains have been selected with great care and rigour to minimise routine maintenance costs and consumption.
Contact
Perrys
Contact us today for more details on the Boxer range or to book a test drive.