Vauxhall to return to Goodwood Festival of Speed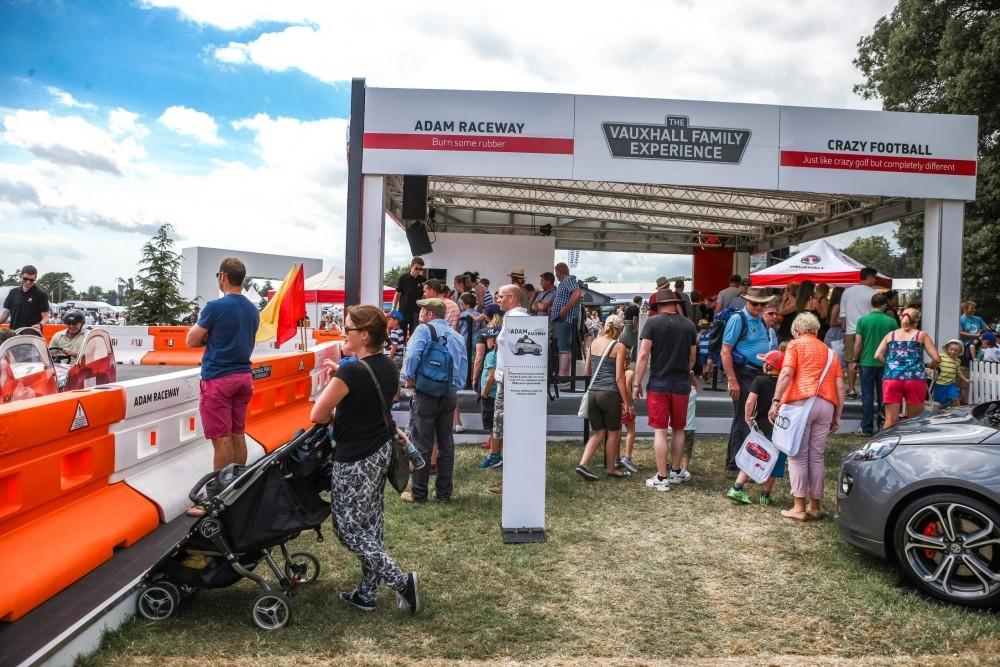 Vauxhall Motors will return to this year's Goodwood Festival of Speed (June 23-26) with its unique Family Experience area that will captivate children and adults alike, with a mix of fun-filled challenges and more than 30 exciting old and new cars to see.
Family fun
The area, which features a large, free crèche and hospitality area, is the only one of its kind at the event and is guaranteed to be an instant hit with families.
While parents can enjoy refreshments (free, if you're a Vauxhall owner) and browse some rare and fast Vauxhalls, children can get their own car-fix. The ADAM Pedal Car Derby and Vauxhall race simulators will appeal to budding GP drivers, while a zip line, ball-pond and face painting add even more variety. There are even special ADAM push cars for toddlers, and Crazy Football, Speed Kick and 'Beat the Goalie' challenges for all ages.
Making life even easier for parents who visit the Vauxhall Family Experience will be a buggy park, Child Wagon hire, baby change and a picnic area.
Design process
But visitors of all ages can look forward to a fascinating insight into Vauxhall's design process on the stand, and fronting this will be the Vauxhall GT Concept, making its UK debut after being unveiled at this year's Geneva Motor Show. The one-off car will be in a display which cleverly shows the evolution of Vauxhall's design heritage. Joining it will be two important concept vehicles from the Sixties, and opportunities during the event for guests to meet one of our senior designers.
Icons
And fitting in with the Festival's theme this year – 'Full Throttle – the Endless Pursuit of Power' – Vauxhall will have two more very special displays on its stand. Full Throttle Competition Cars will showcase iconic race cars from the past, including Gerry Marshall's Baby Bertha and the very latest Vauxhall Motorsport ADAM R2 rally car. And the Full Throttle Road Cars display will include the 376bhp Lotus Carlton and supercharged Monaro VXR500.
Location
The Vauxhall Family Experience is located near Gate 1 in the in-field section of the event, near to the Goodwood Action Sports Arena (GAS) and a short walk from the hillclimb's main start-line. For more information about Goodwood Festival of Speed, please go to
https://www.goodwood.com/flagship-events/festival-of-speed/