Top Gear Vauxhall Nova goes on public display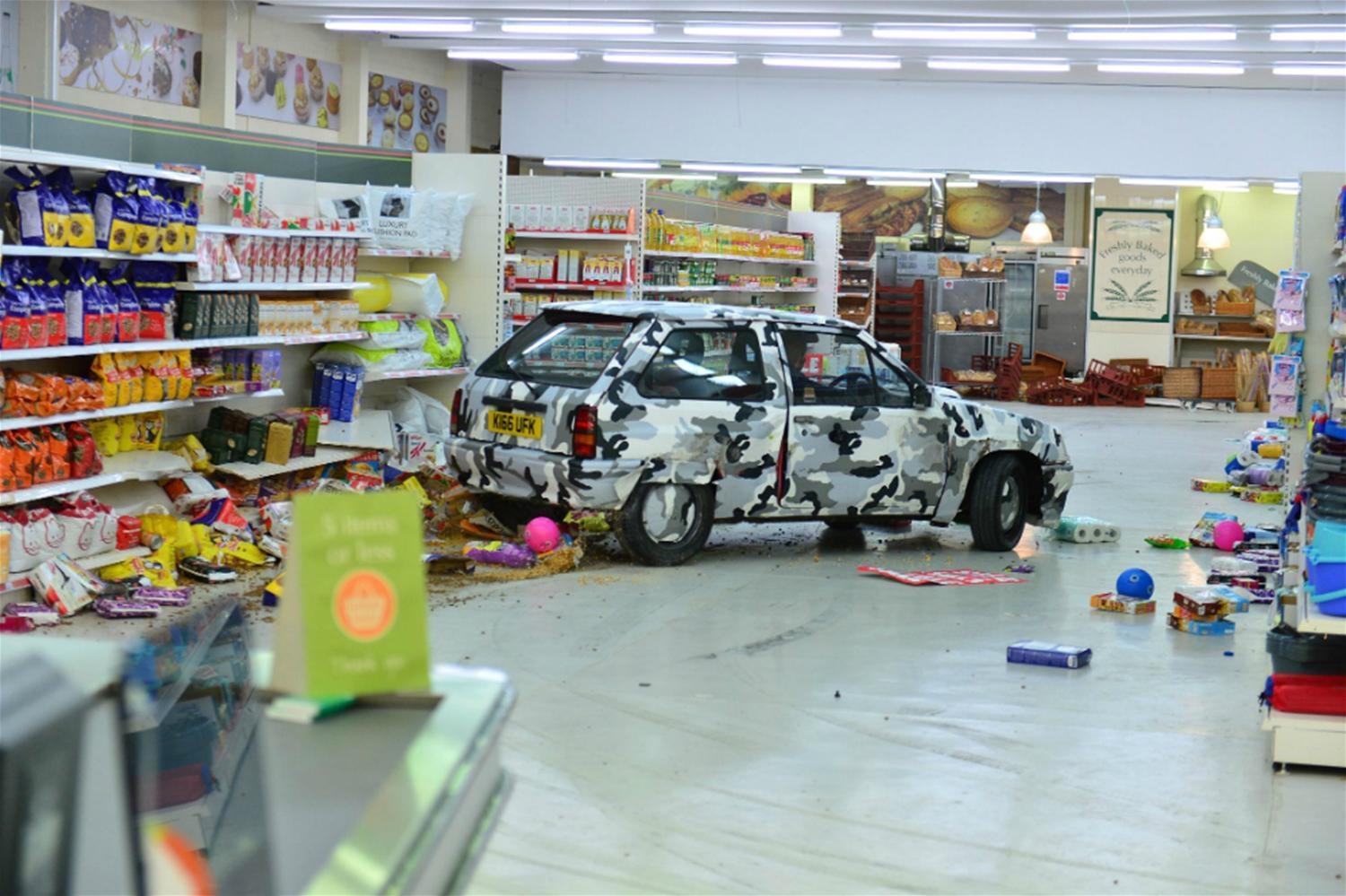 In the first episode of the current series of Top Gear, Hammond drove the Vauxhall Nova SRi in a retro hot hatch challenge.
Hammond and the other Top Gear presenters, Jeremy Clarkson and James May, aimed to prove that the hot hatchbacks from their youth were better than modern equivalents and they were challenged to buy 'classic' examples to undertake a series of challenges.
Hammond opted for a Vauxhall Nova, which was the name given to the first-generation Corsa for the UK market. In other countries outside of the UK the supermini was already known by the Corsa name which has since become so prevalent here.
In Britain Vauxhall's iconic small car was not actually called the Corsa until the second-generation model launched in 1993.
The Nova first arrived to UK customers back in 1983 and soon proved a popular hit, providing Vauxhall with a worthy challenger in the small car market. Rivals for the Nova included the second-generation Ford Fiesta. Famous former owners of the Vauxhall Nova include the actor Sean Bean and Britain's first world rally champion Colin McRae.
Towards the end of the Nova's production run a more potent hot hatch version of the supermini called the SRi was introduced, using an 82bhp 1.4-litre petrol engine.
As part of the show's challenges, Hammond's Nova SRi and two other classic hatchbacks were manoeuvred through the aisles of a supermarket. Other tests included trying to set a faster lap time then a modern SEAT Ibiza hatchback on the Shelsley Walsh Hill Climb and a dramatic police chase.
Hammond lovingly wrapped his Nova in 'authentic' arctic camouflage wrap, to give the car a more modern, showroom fresh look. The new pristine look, however, did not last long, thanks to the large amount of time the car spent on its side.
Now just a few weeks after the camouflaged Nova was first shown on TV screens, the Nova SRi can now be seen at the Beaulieu's 'Enormodrome'. This is designed to recreate the feel of the Top Gear studio with regular features from the programme, including the Cool Wall and the Celebrity 'Lap Times' board, kept up to date in line with the show.
Hammond's Nova is purely a static display, as the car was sadly broken while trying to undertake the challenges set for Top Gear's TV show.