Renault's electric vehicles head to Eden Project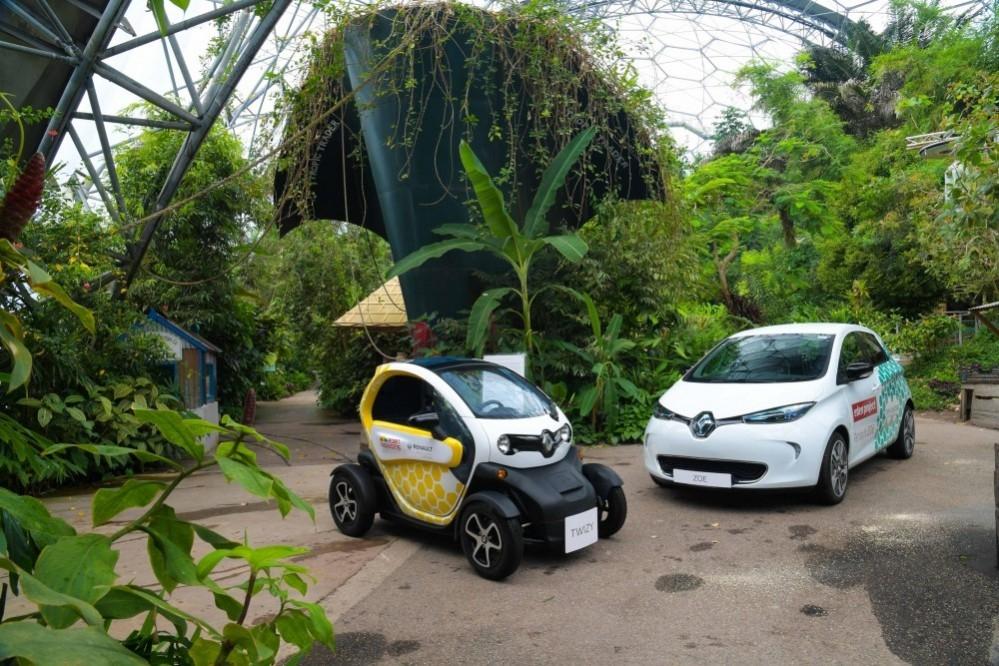 Renault's range of 100 per cent electric vehicles is set to be a familiar sight at The Eden Project, with the strengthening of the relationship between Europe's leading electric vehicle manufacturer and the UK tourist destination.
Trials
Following successful trials of Renault's range of all-electric cars and vans that epitomise the brand's commitment to the environment, Eden has welcomed 18 Renault EVs to its inspiring, Cornwall-based attraction.
Timely
At the forefront of electric vehicle (EV) technology for several years and with the ambition to provide everyone with access to affordable, sustainable motoring, Renault is the perfect automotive partner for The Eden Project. The arrival of the environmentally-compatible Renaults is particularly timely as Eden is wishing to place a greater emphasis on informing and educating its visitors about the benefits of electric vehicles in reducing carbon emissions.
Models
To be used by its team throughout the site and also further afield in the promotion of the ever-popular tourist attraction and educational charity, Eden's vehicles span the full spectrum of the Renault Z.E range and encompass the Twizy quadricycle, ZOEsupermini and Kangoo Z.E in both Panel Van and Maxi Crew Cab body styles.
Interactive
Renault's significant presence at Eden will also extend to an interactive electric vehicle exhibit in the Core building – Eden's exhibition, science and learning centre. To be hosted during the school summer holidays between 23 July and 4 September, the exhibit is designed to engage with visitors and provide them with an insight into the environmental benefits and workings of electric vehicles.