Peugeot Mirror Screen: A step-by-step guide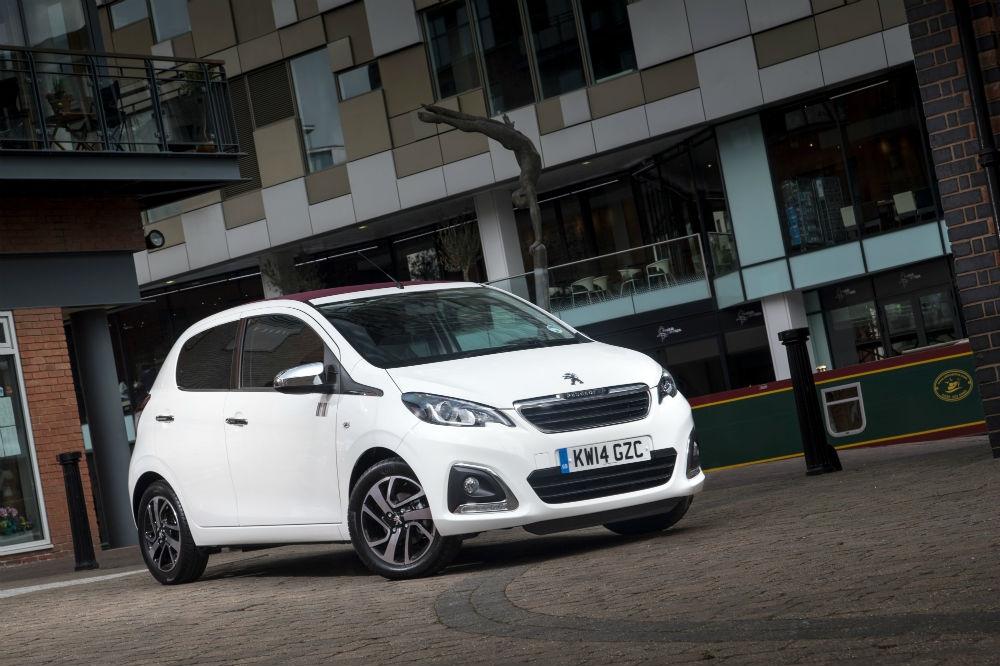 Peugeot's new 108 supermini comes jam-packed with a range of cutting-edge and exciting technology.
Having gone on sale earlier this summer, the
highly-anticipated 108
replaced the outgoing 107, with Peugeot saying that the new design and enhancements of the 108 would put the model head and shoulders above its competition.
Some of the updates include a seven-inch touchscreen infotainment system, which supports DAB digital radio, Bluetooth connectivity and Peugeot's new
Mirror Screen technology
.
Designed to pair with drivers' smartphones, Mirror Screen allows owners to access and control compatible apps on their phones through the car's touchscreen.
The result means that drivers can access all the functionality of their phones, without ever having to reach down and pick up the handset. Peugeot claims that this will help to increase driver safety and remove extraneous distractions.
However, the drawback of such state of the art technology always means that it takes a little bit of getting used to. Just like when you get a new phone or computer, it takes a little bit of time to get familiar with the new functions.
As a result, we've put together this quick and easy three-step guide to help you get the best from your
new Peugeot 108
.
Step one
The first thing to do is to ensure that your phone is actually compatible with the Mirror Screen technology.
Most modern phones that are less than two years old will be able to sync with the Mirror Screen technology. The function works via
downloadable apps
that you install in your phone; AppinCar for iPhone/iOS users and MirrorLinkTM for Android and other related operating systems.
A quick list of supported phones include the iPhone 4 and 4s alongside others, like the Sony Xperia, Samsung Galaxy S and Samsung Note series are all compatible.
Additionally, any Nokia phone running the Symbian Belle operating system will also be compatible.
If you're in any doubt, you should first check whether you can download and run these apps on your phone. If you can't manage it, you could try upgrading to the latest version of your phone's operating system.
Peugeot has also said that a software update will be released in the coming months, expanding the number of compatible phones. While a solid date has yet to be confirmed by the manufacturer, Peugeot has promised to keep customers updated with news as soon as it comes out.
Even if you can't use Mirror Screen in the meantime, Bluetooth-enabled phones will still be able to be used via the seven-inch touchscreen, just without full functionality.
Step two
If you've found that your phone is compatible and then downloaded the relevant apps, then the next step is relatively easy.
Ensure that your phone is unlocked, then link your phone to the touchscreen by plugging your USB cable into the USB socket on the car's centre console.
Once paired, the relevant app for your phone should then launch automatically and will ask you to agree to warning. Once this pops up, don't accept just yet. Instead, make sure that you go to the menu on the touchscreen by pushing the bottom button on the right hand side of the screen.
When the menu launches, press the yellow "Connect" icon on the screen, which then connects to the phone. The touchscreen will then display a mirror image of what's on your phone, complete with the same warning option.
Press "Agree" on the touchscreen, rather than the phone, in order to complete the pairing process. Once this is done, you'll be able to see the home screen of your phone on the car's screen. Voila!
Step three
Once your phone is paired with the screen, it's time to have a root about and see what functions are available to you.
In order to access them, press the arrow that faces upwards on the bottom of the touchscreen. This will display the functions available, which will include Music, Location and Phone.
Music will give you access to all the tracks on your phone, allowing you to browse by song name, artist or genre, and also has a shuffle function to randomise song order.
Navigation will give you the option of using navigation apps like Google Maps to function as your navigation system. You can also search for places, destinations and services via Google.
Finally, Phone will allow you to access all regular phone functions, and the system also has the option of allowing you to have your messages read out to you on the move, in order to
reduce distraction
.
The phone function also allows drivers to send pre-written messages while you're on the move. You can also send text messages by using the touchpad, but only when the car is stationary.
Be warned, however, that using Mirror Screen will use up the data allowance on your phone. If you exceed your allowance while using the Mirror Screen functionality, you will have to pay for the extra data consumption, just as you would while using the phone normally.
So there you have it, our quick guide to using your new Mirror Link feature. We know, however, that it can always be a bit tough to get to grips with new things. If you need any further assistance, Peugeot have released a
handy step-by-step video
showing you how to work it.
If you need anything else, don't hesitate to get in contact with us, as our team of experts are always on hand to help with any aftermarket queries. You can
contact us
via our website, Facebook and Twitter, or give any of
our dealerships
a ring.