Nissan sets world record for fastest drift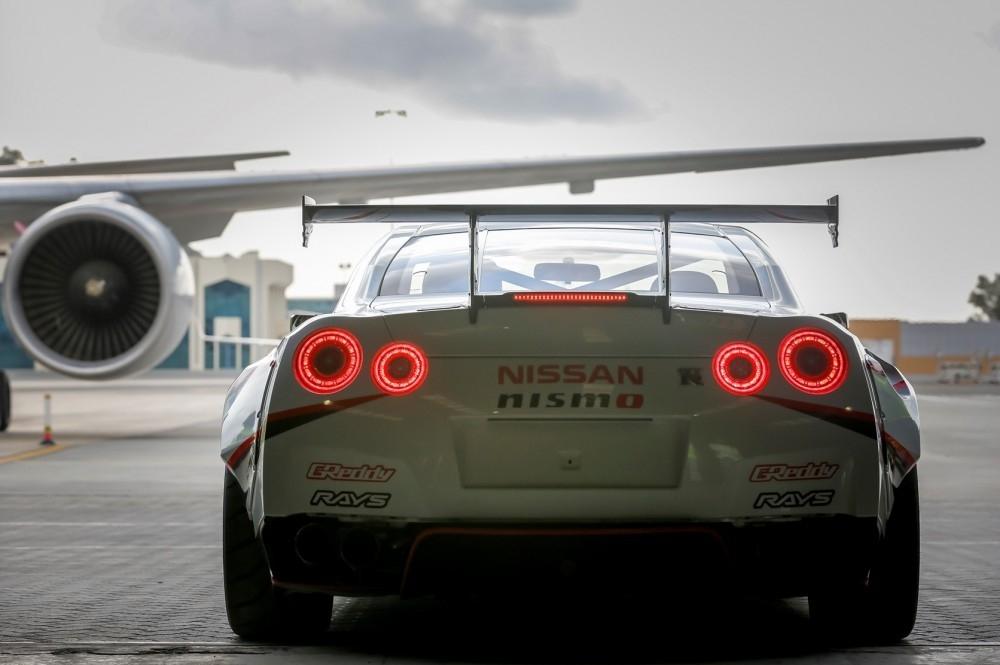 Nissan has set the GUINNESS WORLD RECORDS title for the fastest drift using the specially tuned MY16 Nissan GT-R NISMO by entering a drift at a speed of 304.96 km/hr.

Top spot

Masato Kawabata, the Japanese drift champion and title holder for the D1 Grand Prix series, set the new world record to clinch the top spot from former record holder Jakub Przygoński of Poland. The drift attempt was held during a special event that took place at Fujairah International Airport, UAE.

To see the video of the World Record attempt, click here: https://www.youtube.com/watch?v=KTEITmTomII

History

"Once again, Nissan has broken a GUINNESS WORLD RECORDS title and has made international history in the UAE," said Samir Cherfan, Managing Director of Nissan Middle East. "The Nissan GT-R NISMO is one of the world's most iconic supercars, proving time and again the incredible breadth of its capabilities. Nissan promises 'Innovation That Excites' and by setting this incredibly difficult world record, we have taken this commitment to the next level."

Tuned

The specially tuned MY16 Nissan GT-R NISMO used to set the record was specially prepared by GReddy Trust and was tested extensively at Japan's Fuji Speedway facility with Kawabata at the wheel. The car was setup for agility while maintaining stability and confidence-inspiring handling characteristics – essential when performing such challenging feats.

Airstrip

Fujairah International Airport was strategically chosen for its 3km long airstrip which was deemed to be sufficiently long enough for the challenge. From the outset, Nissan wanted to perform the drift at a speed of more than 300km/h and Kawabata, who leads in the D1 Grand Prix series for Team Tokyo, was chosen from a group of highly specialized competition drivers.

Prodrift

Mohammed Al Falasai from The Prodrift Academy UAE commented: "The Prodrift Academy UAE, in partnership with Nissan Middle East, is proud to be part of the Guinness World Records for the fastest drift. Hard work and dedication from all parties involved have enabled us to achieve our goal of setting this new record. Through our dedicated training programs, the Prodrift Academy and Nissan will continue to be at the forefront of drifting in Middle East."