New Ford Ka concept revealed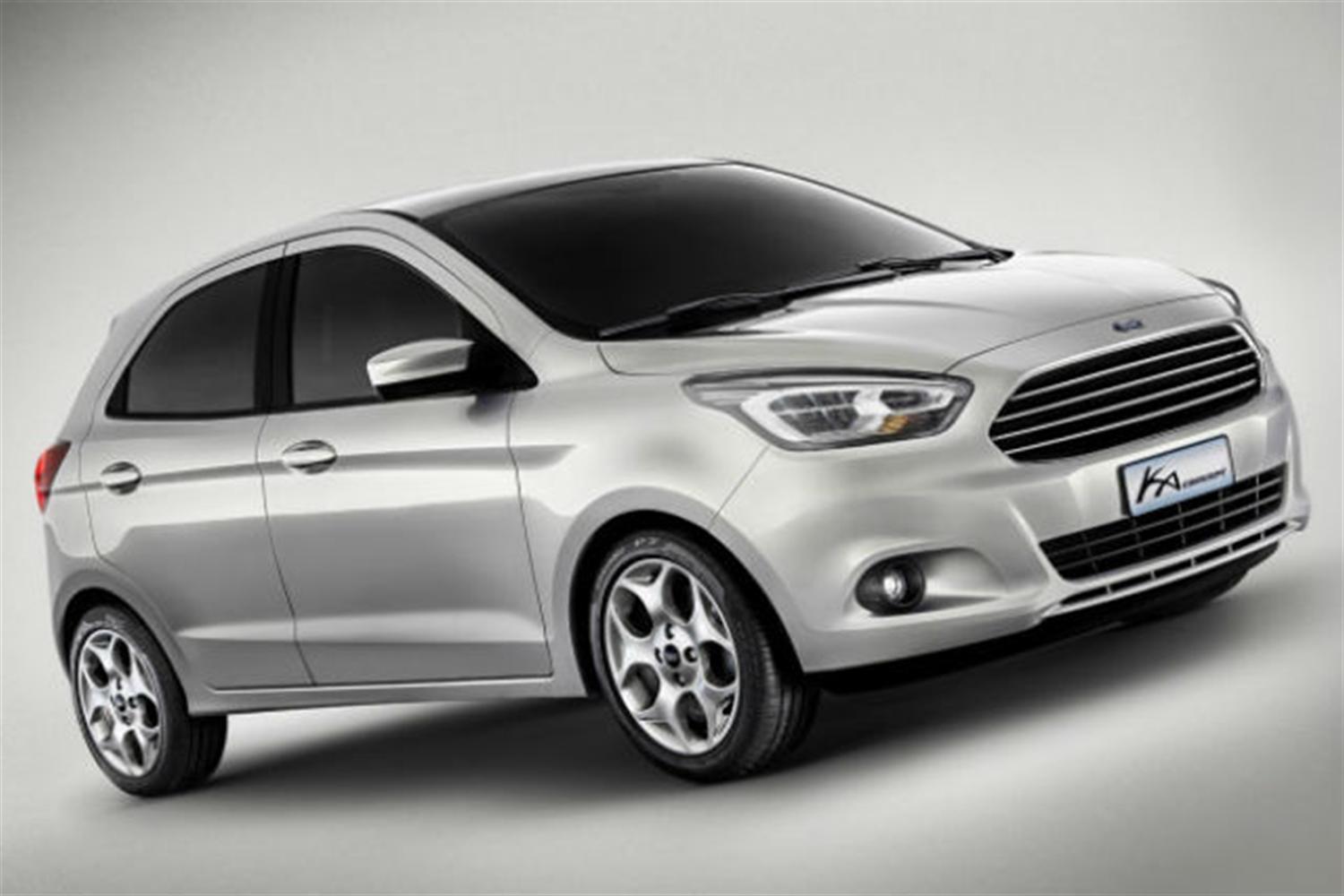 The new Ford Ka has updated design features which are very reminiscent of the current Ford Fiesta and the latest Ford Focus.
Highlights of the new concept's design include the large trapezoidal chrome grille, the raked back swooping headlights and the distinct creases on the side of the body.
The Ford Ka is a main rival for the Fiat 500 but the overall design of the new concept is generally more formal and serious compared to the current Ka and the 500.
Basic models in the next Ford Ka range will be considerably better-equipped compared to the current model. Air conditioning and iPod connectivity will both reportedly feature as standard.
Even though the new Ford Ka remains a small car, it is now available with five-doors and its makers say there's sufficient space for five passengers.
Details on engines and specifications have yet to be finalised on the new Ford Ka. It is almost certain, however, that the engine selection will include Ford's 1.0-litre EcoBoost petrol unit in turbocharged and non-turbo form.
The Ford 1.0-litre EcoBoost engine won the International Engine of the Year accolade for 2012 and 2013. In the new Ka it will likely be capable of returning CO2 emissions below 100g/km, making the vehicle exempt from paid Road Tax.
Ford will be building the new Ka alongside the new EcoSport mini-SUV, which reaches the UK market in early 2014.
Reports across the media suggest that a production-ready version of the new Ford Ka will be revealed during 2014, and the car will go on sale within two years time.
The current production Ford Ka is still available in UK showrooms now, priced from £8,795. Presently available as a three-door model only, the current Ka is sold in seven trim levels including 'Studio', 'Studio Connect', 'Edge', 'Zetec', 'Titanium', 'Metal' and 'Grand Prix'.
With all trim levels the latest Ford Ka is available with a 68bhp 1.2-litre petrol engine, linked to a five-speed manual gearbox. The current Ford Ka also features start-stop engine technology. As a result CO2 emissions are recorded at just 115g/km and the official combined fuel economy is 57.7mpg.
Not only is it cheap to buy and run the current Ford Ka is also one of the cheapest current new cars to insure. This is a quality of particularly interest for young drivers.