Luxurious Ford S-Max Vignale concept uncovered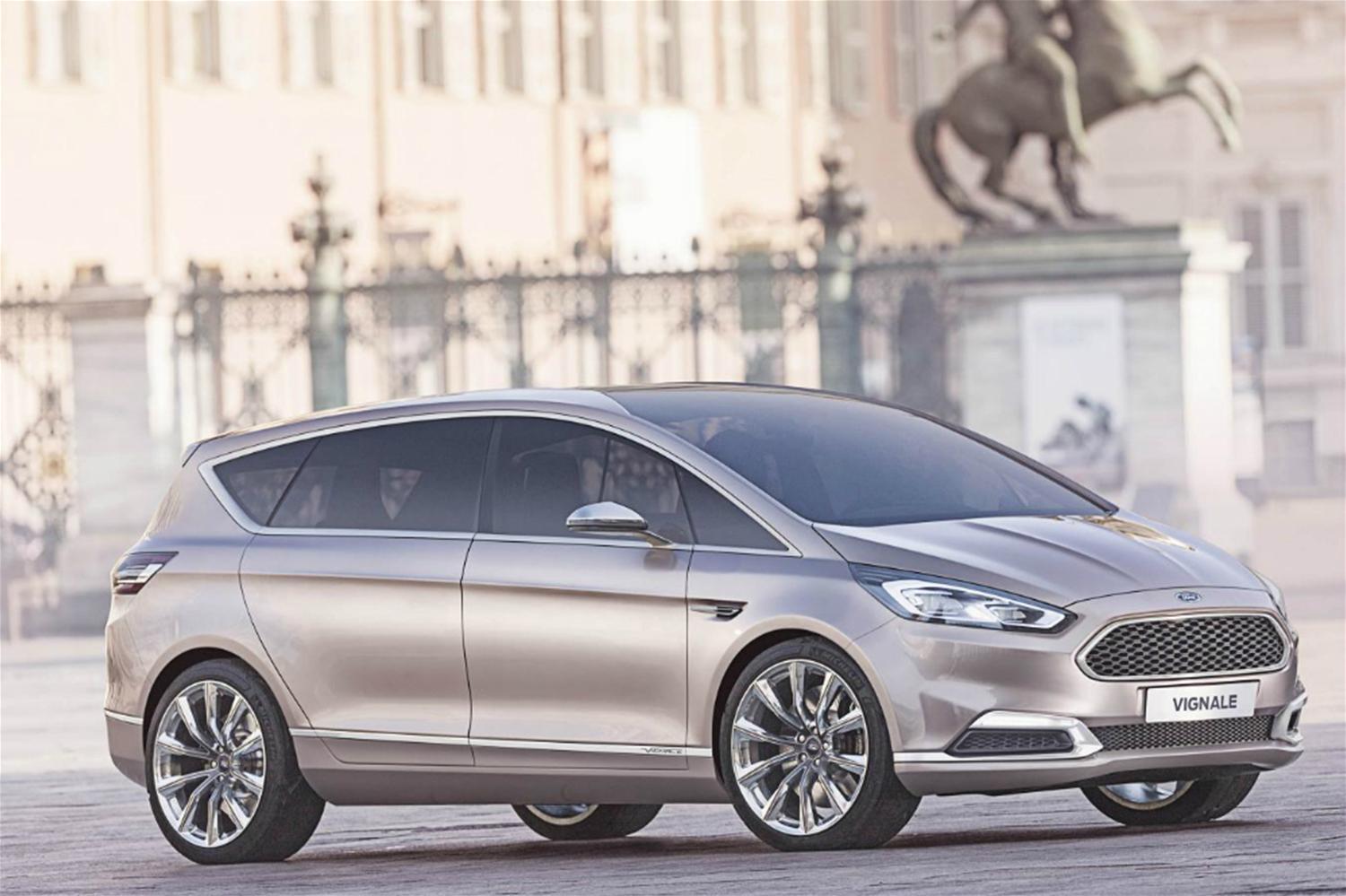 Last September Ford first revealed a concept for its all-new S-MAX at the 2013 Frankfurt Motor Show. This Vignale concept is different however in that showcases a more luxurious exterior and interior design. Ford is planning to launch Vignale as a luxury sub-brand next year.
The S-MAX is the second concept to be displayed in this new Vignale luxury specification following the previous reveal of the new Mondeo Vignale, which was also at Frankfurt last year.
A luxurious version of the S-MAX MPV would represent a rather unique model in the market, given that none of its direct rivals offer a similarly luxurious derivative. It's possible that the S-MAX Vignale could compete against premium brands like Mercedes-Benz with its current B-Class MPV.
Ford has reportedly been inspired to make a Vignale version of its new S-MAX because half of its large cars are sold in the highest available trim level.
Today Ford has presented its new S-MAX Vignale concept at the Salone del Mobile in Milan, the world's biggest furniture design show.
New and distinct exterior design highlights of the S-MAX Vignale concept include the 21-inch alloy wheels, chrome mirror caps. Then there's the distinctive hexagonal grille design, reminiscent of other recent Ford's but with a more premium-looking twist, plus also the unique "Milano Grigio" paint colour.
Inside there's a dark interior scheme which Ford says takes inspiration from current menswear trends. The cabin in general is surrounded with leather trim, stitched into a quilted pattern on all of the seats. Also found are tablet docking stations for rear passengers and an exclusive Vignale travel bag.
Possible engine options for the new S-MAX Vignale could include a 1.5-litre Ecoboost turbocharged petrol engine. Such a unit was installed in the original new S-MAX concept shown in Frankfurt last year.
Customers of the new Ford Vignale cars will benefit from a specially-trained relationship manager as their single dedicated contact. Vignale will offer collection and delivery for vehicle servicing alongside servicing scheduled to suit the owner.
Furthermore, what are called "Vignale Lounges" will also be added to select Ford Dealerships in Europe. These will offer customers secluded environments to sample exclusive materials and colours and discover exciting features and technologies of the range.
The new-generation Ford S-MAX will reportedly launch in early 2015 with the Vignale version following later in the year.