Fiat unleash Panda monster truck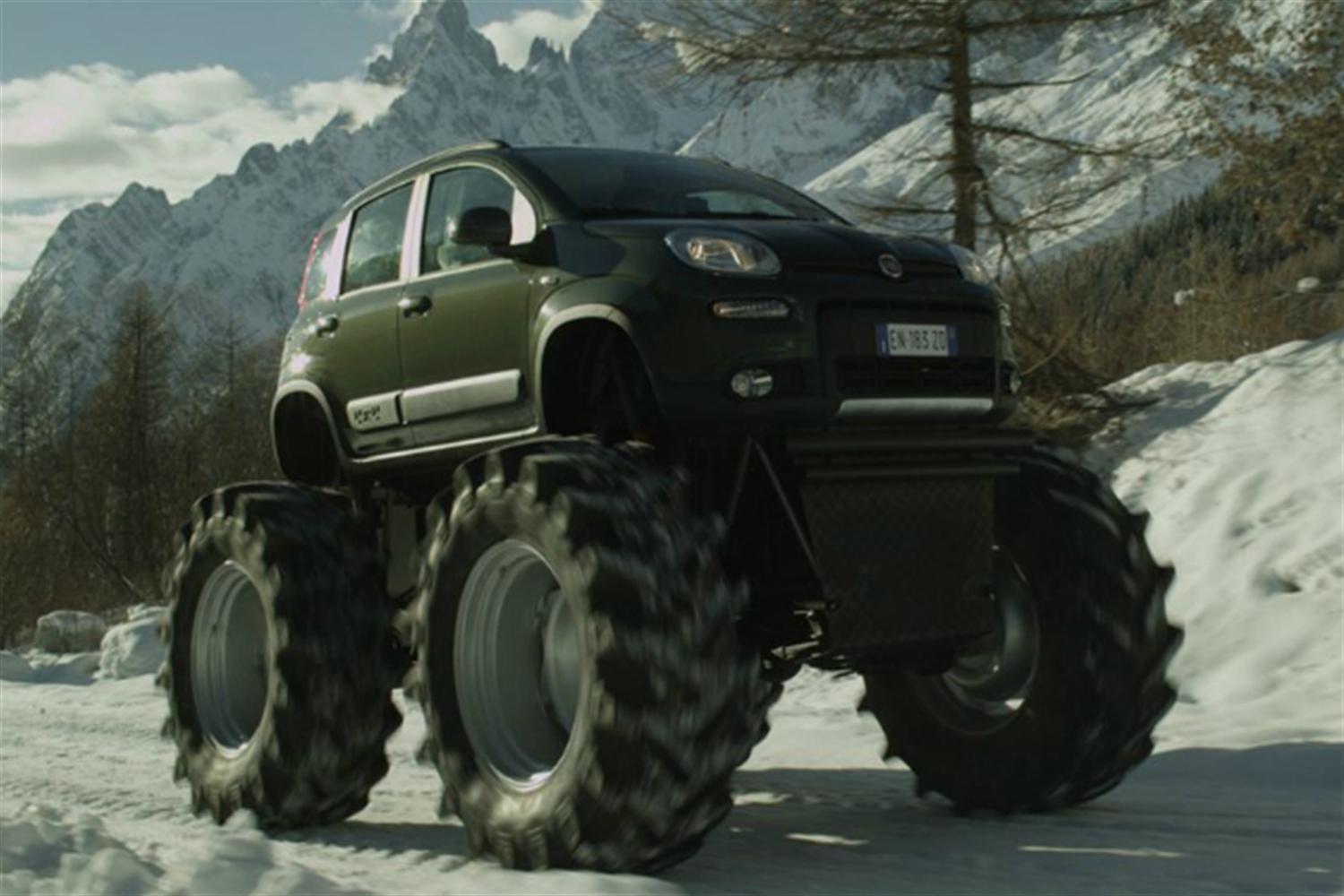 Fiat has admitted that this Panda monster truck is "the most over-the-top Panda of them all."
It's hard to argue, but sadly it's not likely to be put into production anytime soon. The fully-functional prototype was created within two weeks, and is to be used for a TV ad which will screen in the New Year.
The tagline for the advert, which will promote the new Fiat Panda 4x4, says "New Panda, extremely Panda."
The Panda monster truck was created through a combination of set-design techniques and automotive tuning practices. The end result is a 4x4 designed to strike terror into everybody else on the road.
Fiat has created the bigfoot to show-off the new Panda 4x4's amazing off-road capabilities. The monster truck combines the new Panda model with a Jeep CJ7 4200 floor panel and tractor wheels.
The end result is a 390cm-high car that's 380cm long and 250cm wide. It's fully-operational, and will feature heavily in the new Panda's ad campaign.
The commercial will show four friends setting off for a weekend of fun in the mountains. They start off in their new Panda 4x4, which then transforms into a monster truck to climb up the tough terrain with ease to reach the hostel.
The performance of the Panda surprises everyone in the car, who still think the Panda is in its normal state. When one of the passengers tries getting out of the car, however, he falls two metres onto a bed of snow, to the delight of his friends.
The new Fiat Panda 4x4 got its debut at the Paris Motor Show in September. The new Fiat Panda 4x4 will be available from under £14,000, and will be available in 2013.
People interested in buying the new Fiat Panda can contact Perrys Fiat dealerships.