Fiat gets "excited" about the 500X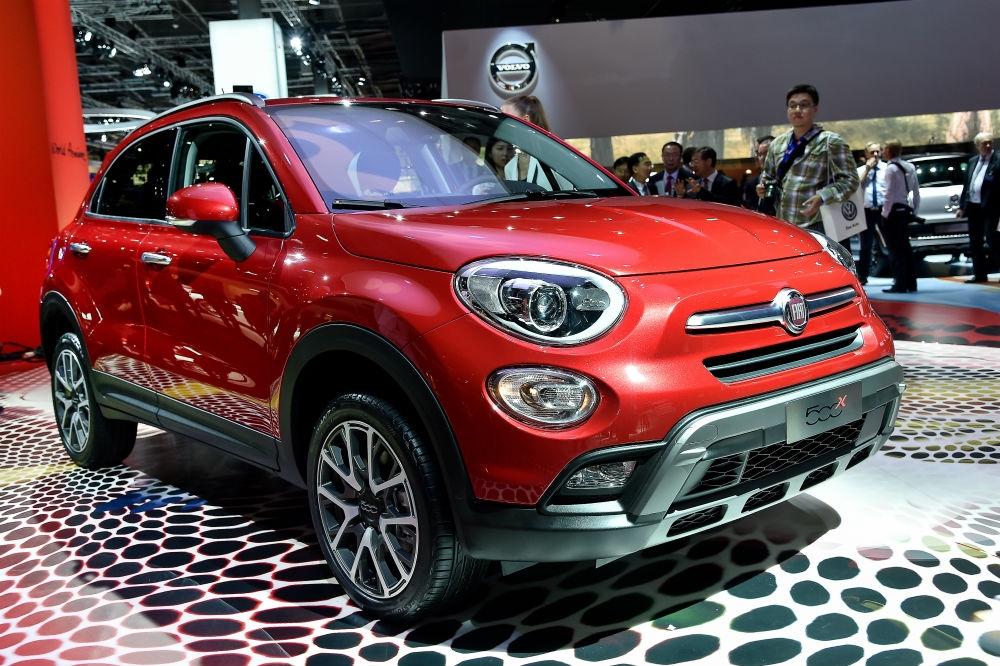 "Bigger" and "ready for action", that's how Fiat have billed the new 500X crossover in their latest promotional video.
Although the advert for the crossover 500 is unambiguously tongue in cheek, Fiat are making no bones about the fact that the 500X will be one of the most capable models in the 500 range yet.
Styling options
Available in two versions, with a choice of styling, optional four-wheel drive and three drivetrains, the 500X is to appeal to a broad market, catering to everyone from city drivers to off-roading enthusiasts.
Taking obvious inspiration from the standard Fiat 500, the 500X features the same familiar face and rounded body, albeit with a slightly more rugged appearance and higher ride height.
It also features five doors and an extended wheelbase like the 500L, and comes with a sizeable 350-litre boot, which rivals even the Nissan Juke for luggage capacity.
Each model comes with either a five or 6.5-inch colour touchscreen with Bluetooth connectivity and steering-mounted controls, plus the option of a Beats by Dre stereo system for serious music.
Engine range
Power for the range will come courtesy of three petrol and three diesel engines, plus a choice of front-wheel and all-wheel drivetrains, along with Fiat's Traction Plus system to blend the best of both worlds.
The entry-level 1.6-litre 108bhp and 1.4-litre 138bhp petrol units come exclusively with front-wheel drive. However, a more powerful 168bhp turbocharged version will come paired with four-wheel drive and a nine-speed automatic gearbox as standard.
Three diesel options consist of a 94bhp 1.3-litre engine, plus 118bhp 1.6-litre and 138bhp 2.0-litre units. Like the petrol, the most powerful engine comes with optional four-wheel drive and the same nine-speed transmission.
Other creature comforts include a choice of wheel sizes that range from 16 to 18 inches, daytime running lights, plus a lane departure warning system and an optional reversing camera.
Prices for the new Fiat 500X have yet to be announced, but the carmaker has said that it's due to go on sale in the UK mid-2015.