Death-proof: Why is the Kia Sorento so safe?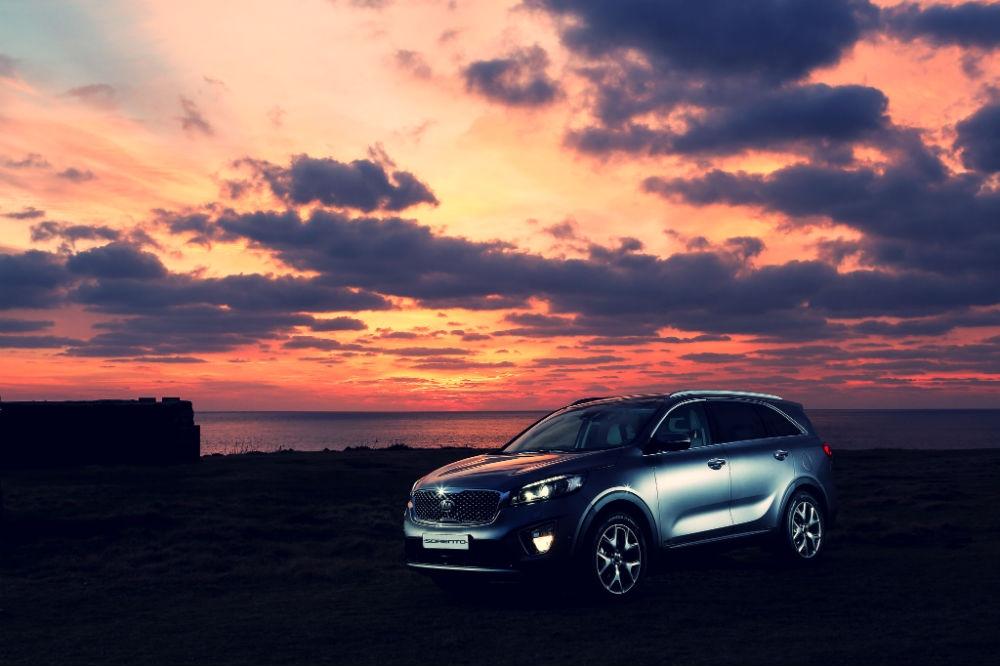 Tarantino fans will no doubt be familiar with Death Proof, his 2007 high octane slasher-meets-muscle car shocker.
Starring Kurt Russell as psychopathic stuntman who uses various modified muscle cars to wreak havoc via increasingly erratic means, it's directly inspired by gritty 70s exploitation movies and also full of references to famous car chase films like Bullitt and Dirty Mary, Crazy Larry.
True to name, Russell's character specifically modifies his cars to be 'death-proof', outfitting them with roll cages and other features that allow him to smash directly into other cars without suffering any damage himself.
How safe can modern cars be?
Pretty nasty, but we'll admit that it piqued our interest in just how safe modern cars can be and, as it turns out, crash safety in modern cars is really darn impressive. Drivers in new cars regularly walk away completely unscathed from smashes that, only a few years ago, would likely have been fatal.
As safety equipment evolves and becomes more and more prevalent as standard kit, authorities are starting to see a rise in an unprecedented new phenomenon: death-proof cars.
Now, we're not saying that if you go out and buy a car that's packed full of safety equipment that you'll be literally invincible on the road. You won't, and accidents always can and will happen.
However, a recent report in the US has revealed a total of nine vehicles that have never, ever had a single driver death recorded.
Clean record
One of these is Kia's Sorento SUV. In fact, not only do the figures state that nobody has ever died while driving one, there have been no reports of one ever being involved in a crash or having rolled over in the US at all.
David Zuby, vice president of the Insurance Institute for Highway Safety, which carried out the research, said: "We know from our vehicle ratings program that crash test performance has been getting steadily better."
He continued: "The complete elimination of traffic deaths is still many decades away, and, along with vehicle improvements, getting there will require changes in road design and public policy that can help protect all road users.
"Still, the rise in the number of vehicles with zero driver deaths shows what's possible."
It's particularly interesting when you consider that only eight years ago, there was not a single model on earth with a driver death rate of zero. It's also interesting that the vast majority of the nine safest cars have been SUV models.
Electronic stability control
Only a decade ago, SUV cars had some of the highest rates of accidents and injuries, due to their large size and propensity to roll over. However, the spread of Electronic Stability Control has dramatically reduced the risk of rollover crashes in all vehicles.
With ESC specifically designed to keep them upright, the advantages offered by the larger size, weight and height of an SUV become clearer.
The science doesn't lie: if protecting yourself behind the wheel is your main priority, get yourself a big-bodied SUV like the Sorento.
However, there are plenty of SUV models around; in fact, the SUV and crossover markets are currently the fastest-growing section in the automotive industry, with more and more drivers attracted to the practicality, safety and luxury of this type of vehicle.
So what is it that makes the Sorento so safe, even amongst its peers? Why isn't something like a Range Rover, or one of Nissan's range of critically-acclaimed SUV and crossovers on the list too?
Well, a quick glance at the model's specification list will tell you literally all you need to know. The Kia Sorento offers a total of 30 different unique safety features on its spec list, up to 28 of which come as standard issue straight out of the box.
This follows from Kia's concept of "democratising safety", where the marque states that all drivers should benefit from the same amount of protection, regardless of how much money they have to spend.
Luckily, that means that no matter which Sorento model you choose, you're virtually guaranteed to benefit from Kia's extensive range of safety equipment, which includes various stability assistance systems, plus hill start assist and emergency stop signalling.
In crash tests, the Sorento has been particularly noted for its side airbags, which deploy from the sides of the vehicle to protect vital body parts like the head and internal organs.
As well as that, it also features a rollover sensor, which automatically deploys the airbags in the event of an oncoming rollover to offer the most protection possible.
The Sorento comes with a huge number of additional passenger protection technologies to boot, along with electronic systems that can help emergency services find your car quicker if you have a crash.
Top safety pick
It has also seen plenty of recognition in the past, having received a full five-star rating from crash test specialists Euro NCAP and, additionally, it was named the Top Safety Pick by the Insurance Institute for Highway Safety in America.
However, the main concern for drivers of larger SUV and crossover models is the trade-off between occupant safety and driveability. If you want the maximum amount of protection, you'd probably just be better off buying something like a tank.
The thing is, that large and sluggish machines aren't exactly the greatest cars to drive, and who wants to be bored behind the wheel? Part of the Sorento's appeal, therefore, is that it's not just ridiculously safe, it also happens to be pretty good on the road.
Being a big 4x4, it's no slick racer by any means, and if you're trying to follow in the footsteps of Ayrton Senna, you're probably not going to be all that impressed. Regardless, it holds itself well on the road and offers a well-rounded mixture of power, composure, practicality and security.
This fact is also reflected in the Sorento's sales figures; as of late last year, the Sorento remained the brand's top-selling car with 3,500 sold in September alone. Its success has helped Kia strengthen its foothold in the UK market and boost its sales to record highs.
On top of that, the Sorento's growing position in the public consciousness has seen Kia roll out some particularly nifty special editions, including an exclusive one-off model inspired by X-Men character Wolverine.
Kia also revealed the latest third-generation version of the Sorento in August last year, which features even bolder styling and newly refined surface detailing.
Featuring Kia's larger tiger-nose grille, plus elongated and swept-back headlamps for a dynamic appearance, the newest version will also feature a sleeker roofline and more space inside thanks to an expanded wheelbase.
While specifications have yet to be announced, Kia claims that it's now better than ever, with a higher quality interior and a range of new standard kit and technology to build on its already-impressive roster of kit.
Safety features likewise have yet to be revealed, but it's likely that the Sorento will inherit the same expansive specification list as its predecessor but with even more modern and up-to-date kit upon its release later this year.
In the meantime, the current-generation Kia Sorento is available to buy from Perrys Kia dealerships now, with prices ranging from just £17,495 to £27,395.