Carpool karaoke! This week on Facebook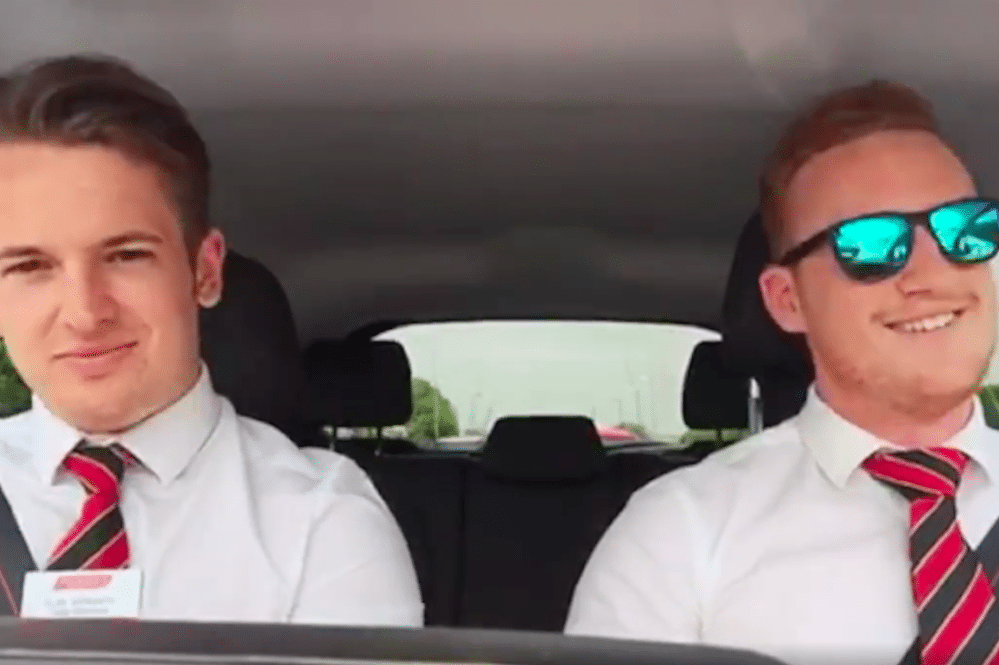 The Late Late Show has met it's match!
With carpool karaoke being all the rage thanks to James Corden, it seemed only right to have a go ourselves. Alex and Tom from our Portsmouth dealership absolutely smashed it with their mixtape of Don't Look Back In Anger, their jam Careless Whisper, a McDonalds order, Are You Mine, Sweet Caroline and finally Song Bird! You're in for a treat when you watch this. It's 8mins of your life that is well worth wasting on this!
Spotted at Wembley
All eyes were on Barnsley FC at the weekend with them in the Play Off finals at Wembley and once again Perrys was spotted there. Jo from the marketing team in Barnsley couldn't help but take a picture of the gentleman wearing the vintage shirt of which we appeared! Blast from the past!