150 apprenticeships open at Jaguar Land Rover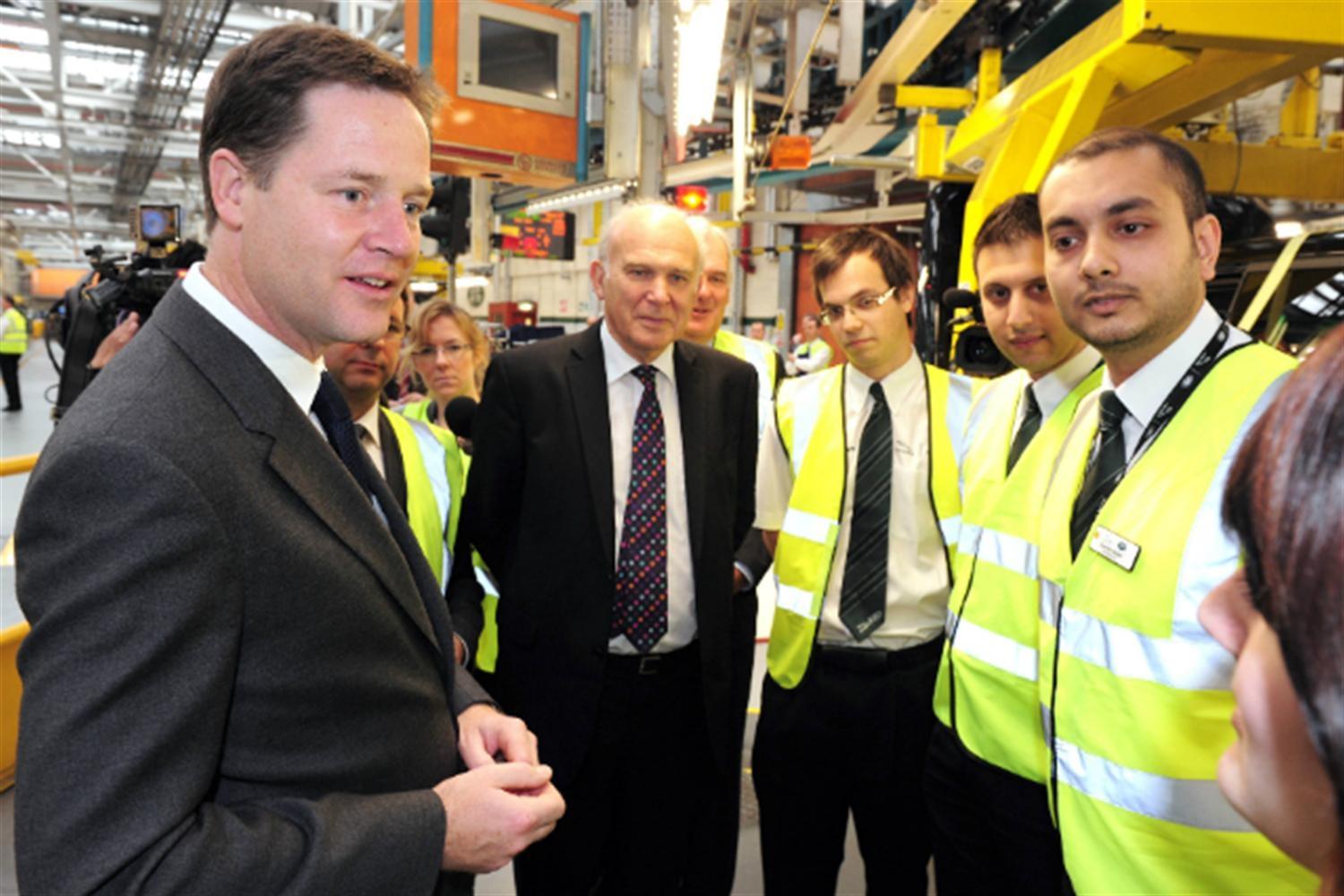 Looking for a job? Then it might be worth getting in touch with Jaguar Land Rover.
The manufacturer has recently revealed that it's pouring significant investment into recruitment to aide future growth.
The company isn't letting the grass grow, either. It's already advertising for 150 new apprentices - 90 Advanced and 60 Higher.
Higher apprenticeship positions will be open to A-Level qualified candidates (or equivalent), whose qualifications include maths alongside a science/technology subject.
Those accepted will be put on a comprehensive training programme to earn a number of NVQ-level qualifications as well as an undergraduate engineering degree.
The Higher apprenticeship takes approximately six years to complete, and will include time spent in the workplace and university.
Advanced apprenticeships are open to GCSE-level candidates. Selected apprentices will study for an NVQ2 in Performing Engineering Operations, a NVQ3 in a chosen trade, a Technical Certificate and training in key skills such as Communication, IT & Numeracy.
Taking place on-site and in a college, the Advanced apprenticeship will take approximately three to four years to complete.
Apprentices that complete the programme will be given manufacturing and product development roles at the company's sites in the West Midlands and North West, including the manufacturer's £355milllion new advanced engine manufacturing facility currently under construction in South Staffordshire.
Kirsty Scott, Head of Organisation Performance said, "We have recruited more than 300 apprentices in the last two years and are pleased to be recruiting another significant intake of new apprentices in 2013.
We have ambitious plans for growth and Jaguar Land Rover is committed to providing the highest quality of both practical and academic training to develop future talent for the business."
Interested parties have until 31 January to apply, and can do so by visiting http://www.jaguarlandrovercareers.com.
People interested in finding out more can contact Perrys Jaguar and Land Rover dealerships today.