Top 10 Tips to Pass Your Driving Test First Time
We know that taking your practical driving test is a rite of passage as well as a nerve-wracking moment, but once you've passed, it will be liberating and give you that sought-after sense of freedom, as well as the possibility of picking your first car. That is why here at Perrys we have put together a list of advice you could refer to before booking your test, which we hope will lead you to success.
1. Attend the Exam on Time
Getting to your exam on time will give the examiner a good first impression of you, so try to get to the test centre between 10 and 15 minutes before your exam is set to take place; this will give you some time to catch your breath and focus. Whereas, if you arrive late, not only will this give the examiner a not-so-positive first impression of you, but it may also negatively impact your performance, making you feel more flustered than you would usually be. The key is planning ahead.
2. Take Everything You Need for the Exam
You will be surprised how many candidates will turn up to their exam without the required documents. Remember to bring your provisional licence and theory test pass certificate with you. If successful, you'll hand over your provisional licence and receive a full driving licence in the post.
3. Don't Rush It
There is no magical formula as regards how many lessons you should do before taking your test; putting it simply, some people need more and some need less as we are all different. The best advice we can give you is to only book your test once you're confident enough; doing so will save you money towards a hypothetical resit and give you the necessary confidence that yes, you can do it! Also, remember that it's better to book a test during quieter hours as roads are less busy and you'll have more time to focus.
4. Do Thorough Mirror Checks
A frequent observation that examiners make is "lack of observation", hence why we would recommend thoroughly checking your mirrors during the test before setting off, changing lanes, and gears, and when approaching hazards. And remember, when checking your mirrors tilt your head so the examiner can see you're doing a mirror check.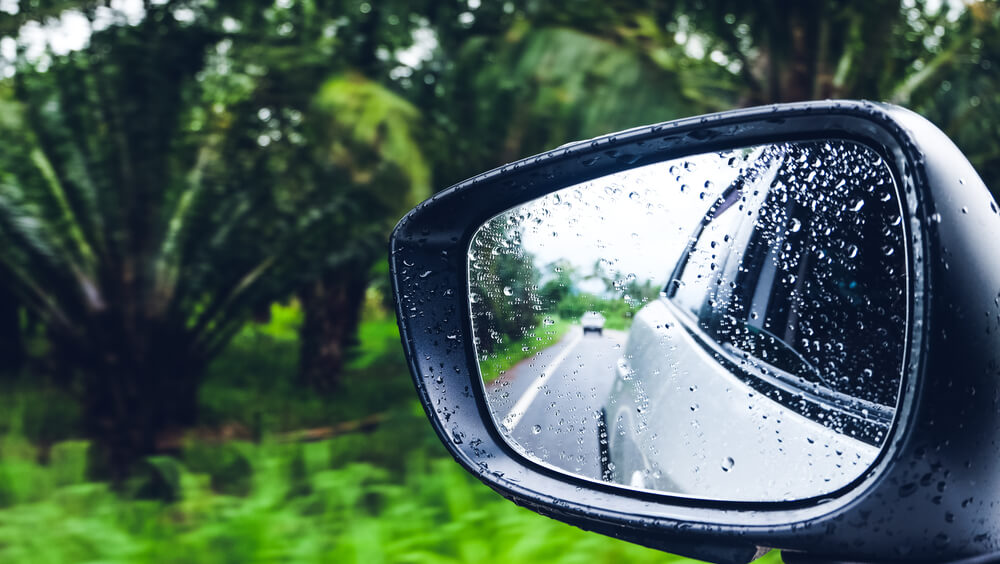 5. Practice Your Test Routes
Even if it may be impossible to know which route you will be taking on your test day, a driving instructor who has experience in the area will know some test routes you can practice during your lessons. This usually includes a mix of minor and major roads, dual carriageways, and country roads, so make sure you've practised different road types before taking your test.
6. Practise Driving in Different Weather Conditions
You may have already experienced driving in the rain, particularly in the UK. You never know what kind of weather it will be when your test is due to take place, so make sure that you've practised with your instructor to drive rain or shine, misty or dark and you'll be confident no matter what kind of weather it may be on your test day.
7. Go Through the Show Me Tell Me Questions
During your practical test, the examiner will ask you two "show me tell me questions". If it's a "show me" question, you will need to demonstrate something to the examiner, for example: "Show me how to wash and clean your windscreen". Whereas, if it's a "tell me" question, you will be asked to explain something to the examiner in your own words. Getting one or both of these questions wrong represents a minor fault. All these questions are available here on the government's website if you want to revise them before your test.
8. Practice Outside Your Lessons
If you have the possibility to, it's good to practice outside your lessons as well. Maybe you have a family member who doesn't mind you borrowing their car to get some practice in and build your confidence. Just remember that whatever car you're using to practice needs to display clear "L" plates at the front and at the back and that the person accompanying you needs to be over 21 years old and have held a licence for a minimum of three years.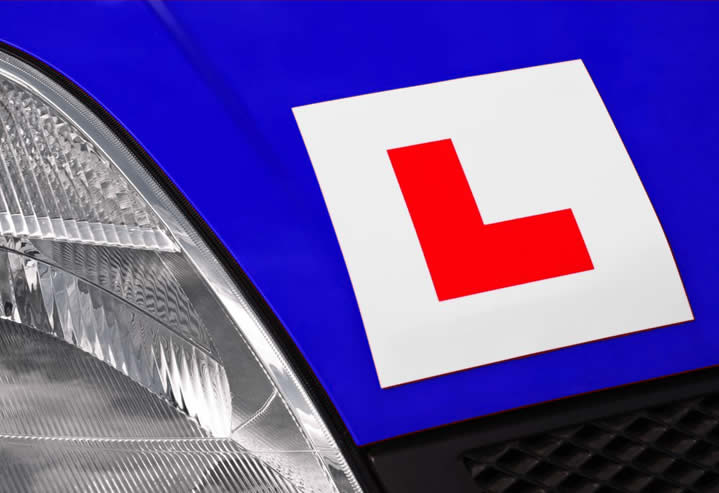 9. Don't Forget About Parking
During your exam, you will be asked for at least one parking manoeuvre, either parking in the bay, parallel parking, or reverse parking in the bay. Make sure to practise these manoeuvres thoroughly and often during and outside your lessons as you could be asked to perform any one of the three.
10. Relax
Don't automatically assume you've failed if you did have a few hiccups during the test, and don't be worried if you see the examiner making lots of notes whilst you're driving, that is what they are there for, evaluating your performance. Making lots of notes does not automatically translate to something negative and asking your examiner to repeat their instructions won't penalise you.
We hope our pieces of advice will be helpful to you when taking your practical driving test. We wish you the best of luck and if you've just passed your test, congratulations from us at Perrys! If you'd like guidance in choosing your first car, we have just the article for you here.
Tags: *New_dDriver *Pass_Driving_Test_First_Time *Driving_Test *Driving_Test_Tips *Practical_Test *New_Driver_Tips
Written by Lucrezia | 3 min 30
08 Sep 2022