How to Prepare Your Car for Snow: Top Tips
UK's coldest season is here, with freezing temperatures, icy conditions, and snow. But nothing to worry about, as with the right preparation you can enjoy any weather in the UK. In order to keep you moving and ensure that nothing prevents you from travelling and spending the holidays with your loved ones, we have put up a list of checks for your car in order to make it snow-ready.
Top Tips to Prepare Your Car for Snow:
1. Tyres
One of the most crucial inspections you can perform on your car, especially in times of climate change, is checking your tyres. The risk of tyre blowouts and accidents can be decreased by making sure to maintain the correct tyre pressure and tread depth.
When it comes to tyre tread depth, the legal requirement is 1.6mm; however, this is not recommended for winters. The good news is that if you are driving a new car, you don't really have to worry about this as they come with approximately 8-9mm of tread depth, and it takes time for them to wear down. However, if you have been driving a car that has been used for years, try to swap your tyres with snow tyres.
Snow tyres can be an expensive option, so if you are using an all-season tyre, make sure that it has at least 4mm tread depth. If not, you risk losing traction and grip when driving, which will make it difficult and uncomfortable. So, it's suggested that you change your tyres as soon as they reach 3mm-4mm rather than waiting for them to decrease up to 1.6mm.
Moving on to tyre pressure, the appropriate one for your car can be found in your vehicle handbook or on the sticker attached to the driver's door side. Tyre pressure should also be checked, at least once a month, before and after a lengthy trip.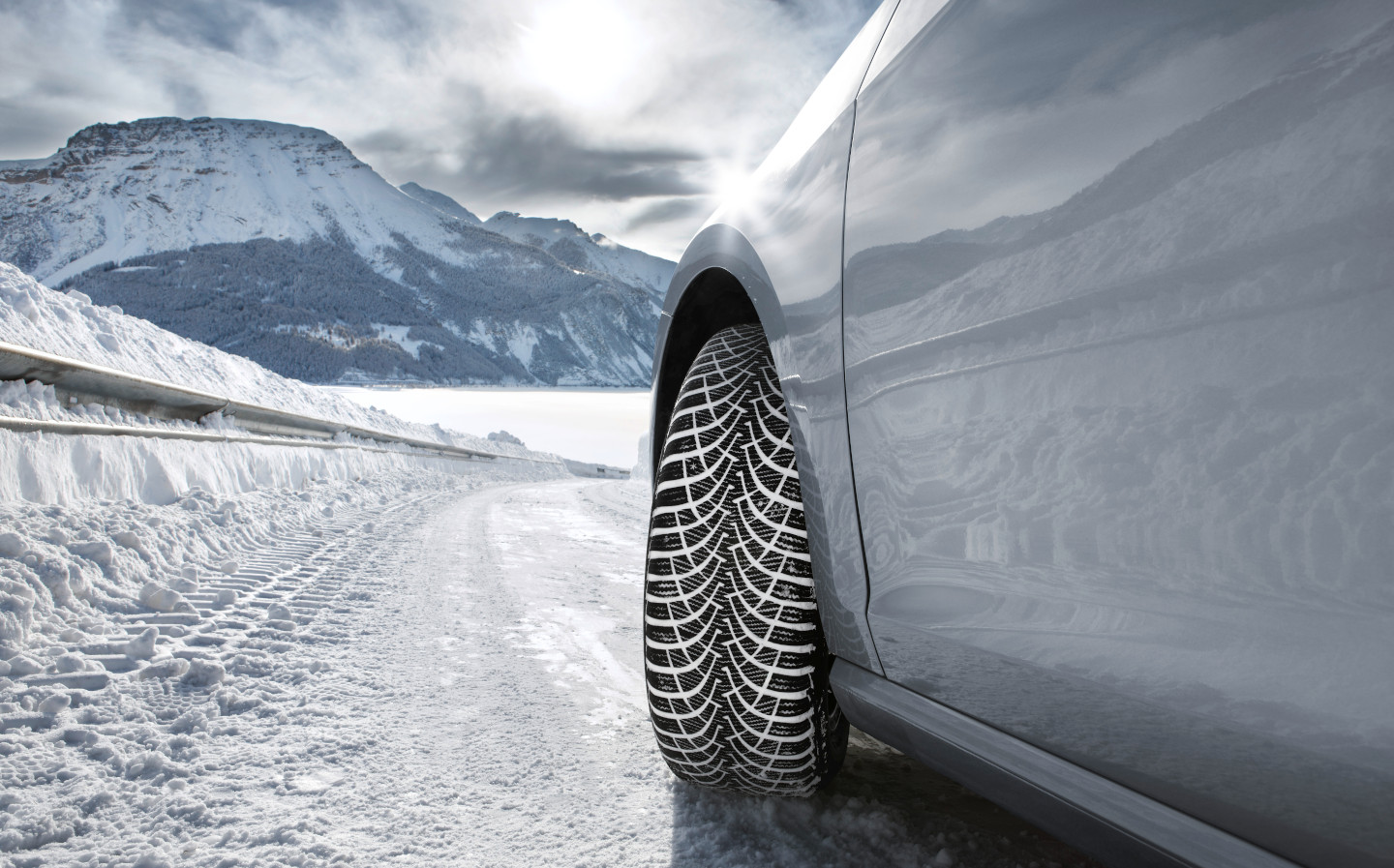 2. Battery
Cold temperatures are bad for batteries, as it consumes more power to start the engine since batteries lose their cranking power during winters. If your battery is older than three years, getting regular checks is fundamental. It's also advisable that you always have your battery charged, and make sure to go for a drive every now and then during winter so the battery keeps itself working and charged.
Additionally, during winter, we tend to use both car lights and heating for longer than usual, which puts an excessive load on your battery. Pamper your battery with regular checks during winter, so it doesn't lead you to an unwanted situation.
3. Coolant
Coolant helps in preventing your engine from overheating. As a result, the majority of people believe that since it's cold outside, there is no need to check on it. But, if the temperature is freezing, the coolant will also get frozen and won't help the engine cool down when it's up and running. Ignoring this will cost you lots of money in the repair.
The best ratio of antifreeze and water is 50-50, do not keep adding more water as the antifreeze gets diluted, making your coolant system ineffective.
4. Windscreen Wipers
It is essential to have a clear view of the road when driving. And to have that, you need to have a neat and clean windscreen. Windscreen wipers or blades help you get that, as they can remove rain, snow, dirt, etc., quickly with just a few wipes.
It's better to change your wipers before winter approaches to help you drive with good visibility. You can find the length and type of your windscreen wipers in your vehicle handbook or on our website by simply entering your vehicle reg number.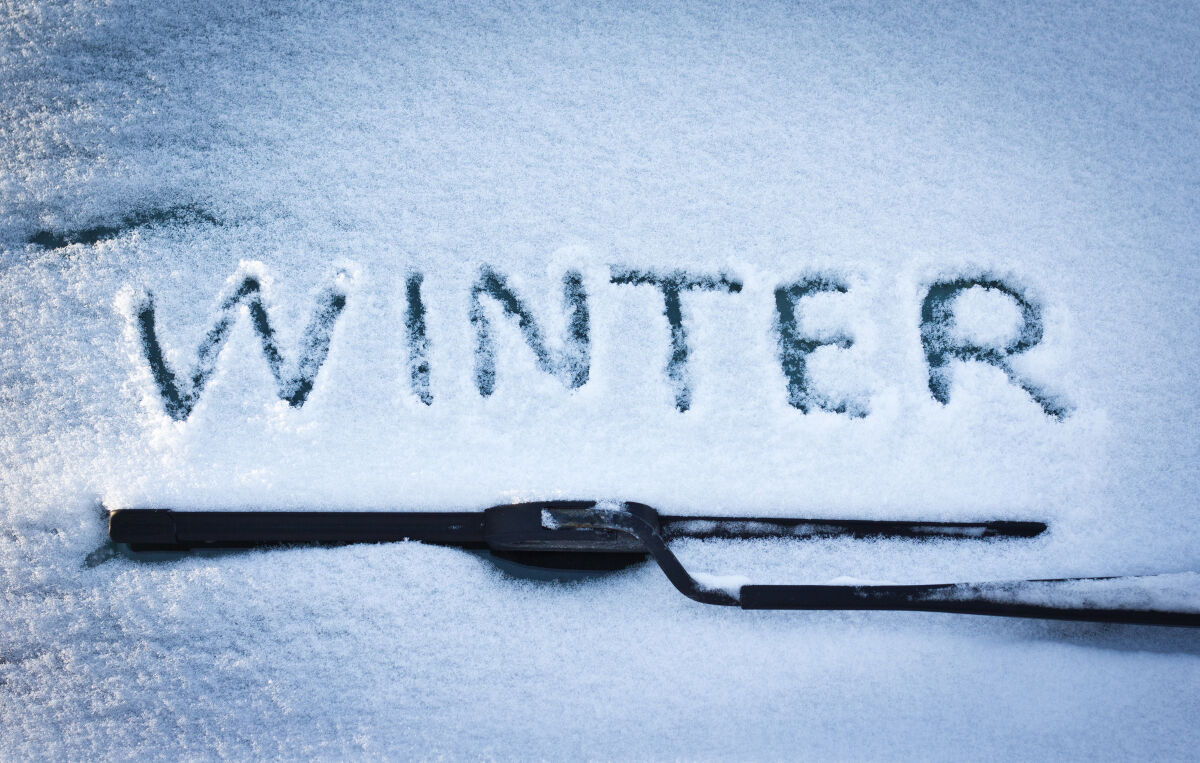 5. Light Bulbs
During winter, there is always heavy fog in the early mornings and evenings, also the sun rises only for short periods leading to prolonged dark hours. Lights ensure that your vehicle is safe to drive during such times. When lights don't work you will not be able to see the road properly, putting you at risk of road accidents.
Also, when you drive with faulty lights, there is a chance that the police can stop and give you a 'vehicle defect rectification notice' for which you will have to submit proof that your lights have been fixed. If you fail to do so within the following 14 days, you could face prosecution and points on your license with a heavy fine. So, make sure to check your lights on a regular basis irrespective of the weather.
6. Handy Things to Store in Your Car
Along with all the checks above, it would be a good practice to carry these things with you in your car during winter.
• Ice scraper and de-icer
• Hi-visibility vest
• Flashlight
• Hazard warning triangles
• Phone power bank
• Winter hand gloves
We hope that this article will help you conduct appropriate checks and keep you safe while driving this winter. We also suggest you take a breakdown cover for your car during this time as the risk of road accidents is higher when it snows. Drive safe and stay secure.
Tags: *winter_driving *snow_driving *prepare_car_for_the_snow *driving_in_the_snow *winter
Written by Vineetha | 6.5 min read
07 Dec 2022