10 best picnic spots within driving distance (Yorkshire)
Spring is officially in the air, and we don't think there's anything more perfect than a picnic as the weather warms up. Simple, fun, and able to suit all budgets – nothing conjures up more childhood memories than enjoying an outdoor feast on a gingham blanket. It might surprise you to know that the concept for picnics actually originated in France…although we're sure they weren't always eaten on blankets!
It's estimated that the average person in the UK goes on three picnics a year1 – the perfect opportunity to enjoy some fresh air and nature, plus all the mental health benefits they bring. A recent study even found that high rates of outdoor play before the pandemic made teens more resistant to negative changes in social well-being. And for teens able to get involved with nature-based activities during the pandemic, their well-being was on par with pre-pandemic levels.2
Yorkshire is filled with natural beauty and there are plenty of places to set up a picnic – so many that it can be hard to choose. So why not take a look at some of our favourite spots? This instalment of our Perrys travel guide is all about picnics – explore the best places in Yorkshire below!
Fountains Abbey
Green lawns stretch down to the riverside, a perfect spot for a picnic. Riverside paths lead to the deer park, home to Red, Fallow and Sika deer and ancient trees: limes, oaks, and sweet chestnuts. One of a kind, this special place is now recognised as a World Heritage Site. Book in advance to secure your entry and parking – National Trust members go free.
Get directions here.
Bolton Abbey
A fantastic day out for the family, you'll find over 80 miles of countryside walks to explore. Choose from riverside, woodland or moorland paths before settling down by the river for a delicious picnic while the children play. Parking is available at £10 for the day.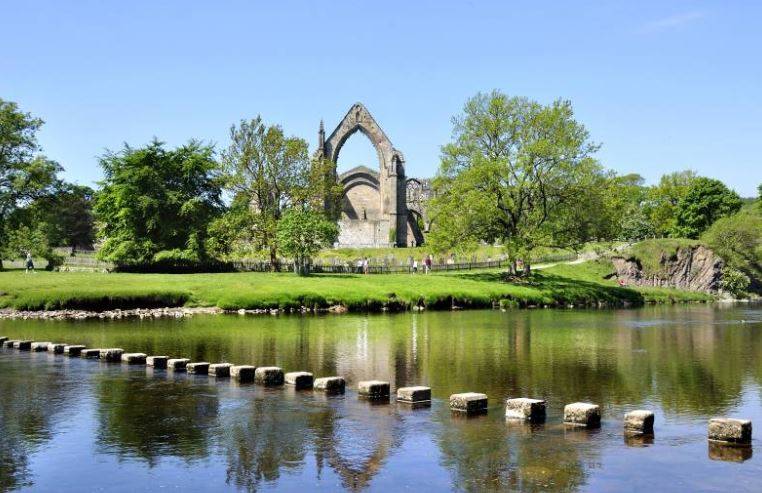 Bolton Abbery
Get directions here.
RHS Harlow Carr
Sitting in the beautiful Yorkshire countryside, Harlow Carr offers a variety of growing landscapes, from running and still water, to woodland and wildflower meadows. Highlights include the lavish Main Borders, bursting with generous prairie-style planting, and the lush, moisture-loving plants around the stream. You'll need to book your place in advance.
Get directions here.
Wentworth Castle Gardens
Despite its turbulent past, this breathtaking landscape now provides space for relaxation, reflection and opportunities for people to enjoy nature and beauty. Today it is South Yorkshire's only Grade I registered landscape. There are surprises along every avenue, including a castle that isn't quite what it seems. You'll need to book in advance for entry and parking – National Trust members are free.
Get directions here.
Hackfall Woods
Here, you'll find ancient woodland that boasts original features, such as enchanting grottos and glades, rustic temples and waterfalls – the perfect setting for children to dream up a magical adventure as they explore. In the spring, you'll also find a stunning carpet of bluebells, adding the perfect scenery to your picnic. There's a free Woodland Trust car park on-site, as well as parking nearby (may be chargeable).
Get directions here.
Filey
With nothing but sea, sand and relaxation, Filey is the perfect place for a seaside picnic. There's plenty of history to explore within the town, as well as gorgeous coastal walks for all ages. There are plenty of parking areas in the town, which may be chargeable.
Get directions here.
Sheepwash
A popular tourist spot in the North York Moors, the dramatic landscape features many family-friendly walks as well as trails for the more adventurous. Spot plenty of local wildlife and colourful wildflowers along the way, then find a comfy spot to lay your picnic blanket down. There's a National Trust car park to begin your walk from.
Get directions here.
Malham
Affording brilliant views down the dale towards Malham and beyond, Malham Cove is best known for its stunningly dramatic rock formations – which you may even recognise from the seventh Harry Potter movie, as some of the scenes were filmed here. There's no parking directly, but you can park in the Yorkshire Dales National Park Authority Car Park and walk through the village.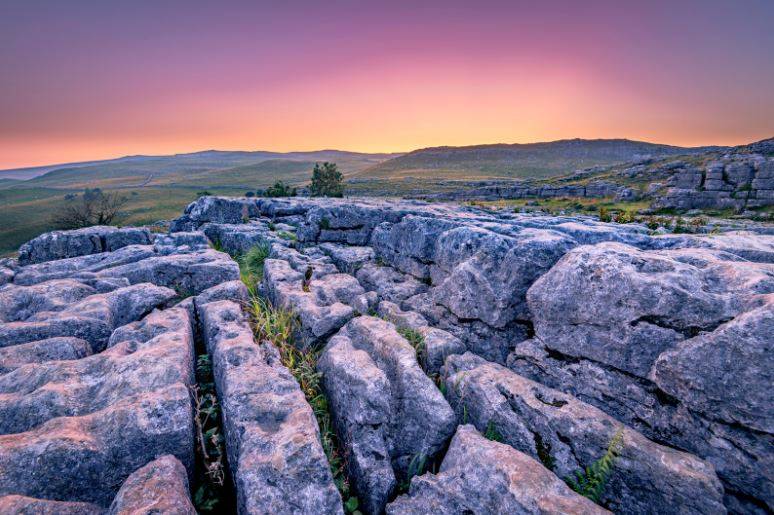 Malham
Get directions here.
Knaresborough
Knaresborough is full of surprises – a warren of medieval streets and stone staircases that weave their way up and down the hill. With plenty of shops to fill up your picnic basket with local produce, all you need to do is find your favourite spot and tuck in! Parking is available around the town, which may be chargeable.
Get directions here.
Roseberry Topping
At just 1,049 feet (320 m) high, Roseberry Topping may not be the biggest hill you'll ever see, but it will certainly be one of the most distinctive. Explore bluebell woods, heather moorland, the open expanses of Roseberry Common and a long-abandoned quarry. The closest car park is located in Newton under Roseberry and is chargeable.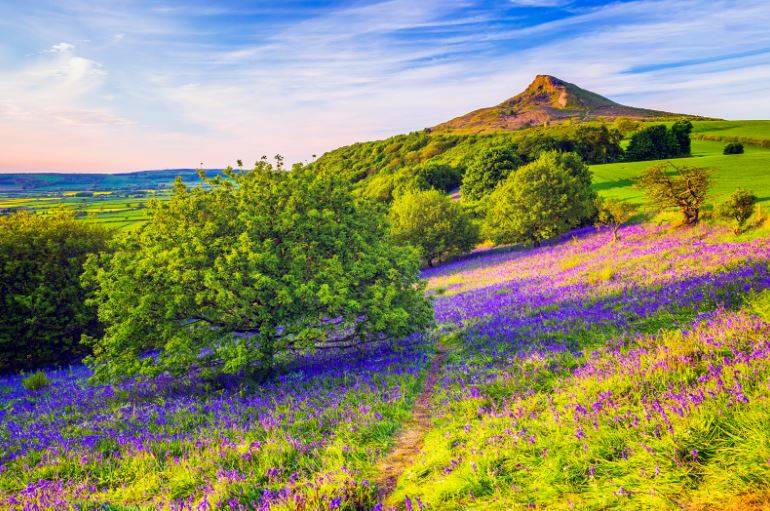 Roseberry Topping
Get directions here.
Found your first picnic site? Then it's time to pack up your car and get on the road! Make sure you remember the picnic essentials first (and double-check the hamper isn't still on the roof!) – Country Living magazine suggests light and fresh salads along with baguettes and, of course, fruity punch. Find their recipe ideas here. And don't forget to stock the front of the car with snacks and activities to keep everyone entertained on the journey – according to a Perrys survey, 41% of people start arguing within the first hour of the trip!
The single most important thing to consider, however, is making sure your car is in tip-top condition – Perrys can help with a health check and service to give you complete peace of mind.
Looking for the perfect car for the trip? Take a look at our Perrys Recommendations below or view our full range of used cars:
1 https://www.awarenessdays.com/awareness-days-calendar/national-picnic-week-2021/
2 https://www.futurity.org/nature-outdoor-play-teens-well-being-pandemic-2530722/
Written by Perrys | 7 min read
08 Apr 2021