10 best picnic spots within driving distance (East Midlands)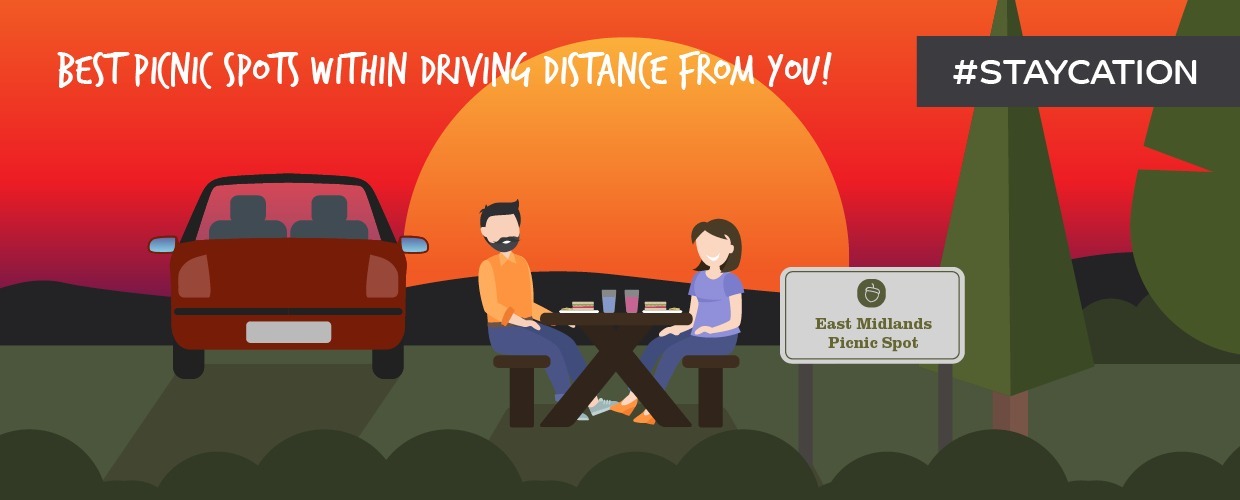 Although the concept for picnics originated in France, these days you'd be hard pressed to find anything more quintessentially British – there's nothing better than spreading out a gingham blanket and soaking up the fresh air. The best thing is that there's a picnic to suit every budget, making it the perfect day out as the weather warms up.
It's estimated that the average person in the UK goes on three picnics a year1 – the perfect opportunity to enjoy some fresh air and nature, plus all the mental health benefits they bring. A recent study even found that high rates of outdoor play before the pandemic made teens more resistant to negative changes in social well-being. And for teens able to get involved with nature-based activities during the pandemic, their well-being was on par with pre-pandemic levels.2
The East Midlands is filled with natural beauty and there are plenty of places to set up a picnic – so many that it can be hard to choose. So why not take a look at some of our favourite spots? This instalment of our Perrys travel guide is all about picnics – explore the best places in the East Midlands below!
Calke Abbey
Home to some of the oldest trees in England, including the Old Man of Calke, the park surrounding Calke Abbey is also home to roaming red and fallow deer, making it the perfect picnic spot for a memorable family experience. You'll need to book in advance due to current restrictions, and there's paid parking available (free for National Trust members).
Get directions here.
Kedleston
With four marked walks around the Kedleston Estate, it's the perfect place to spot the signs of spring – find a place among the daffodils or a sunny spot of wildflowers to spread out your blankets and enjoy your feast! Due to current restrictions, you'll need to book in advance – parking is free for National Trust members, or you can pay by machine when you're there.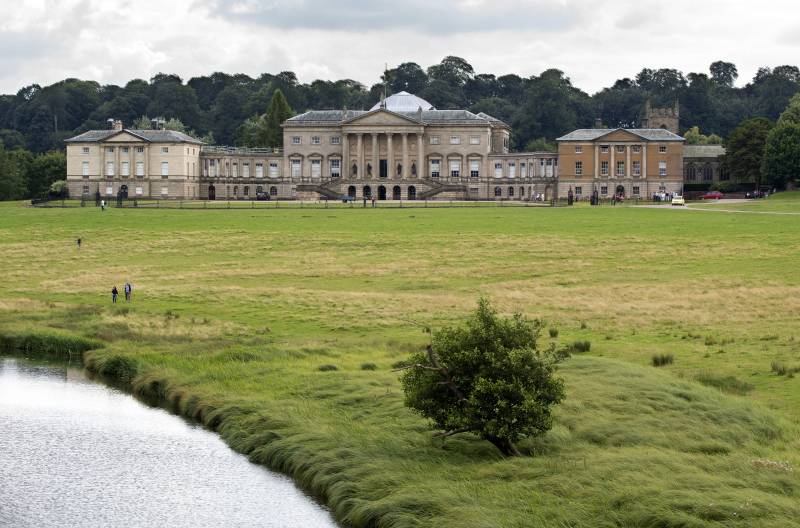 Kedleston
Get directions here.
Croome
Offering commanding views of the Malverns and elegant garden buildings, a serpentine river flows through the estate, which makes for a picturesque picnic spot wherever you choose to lay your blanket. Croome is also steeped in history – from the 16th century up to WWII. Due to current restrictions, you'll need to book your visit and car parking in advance – National Trust members go free.
Get directions here.
Hanbury Hall
The original formal gardens of Hanbury Hall, designed by George London, have been faithfully recreated to help you immerse yourself in turn-of-the-century history. And if you'd like to venture further afield, you'll find leaflets with planned walks for you to follow. You'll need to book your parking/tickets in advance – National Trust members go free.
Get directions here.
Coughton
Ancient woodland, carpeted with bluebells in the spring…stunning gardens to wander through…Coughton Court has everything for a beautiful spring day out. And with a history of more than 600 years in the ownership of one family, it's steeped in English culture. Parking and tickets need to be booked in advance – National Trust members go free.
Get directions here.
Upton House
With stunning gardens designed by Kitty Lloyd-Jones – one of the first professional female garden designers – you can still see her influence in the soft planting, strong colours and fashionable style. It's the perfect spot for a leisurely picnic surrounded by stunning 1930s design. Booking in advance is advised – this includes car parking.
Get directions here.
Belton House
Often cited as the perfect example of an English country-house estate, you'll find an ancient deer park, elegant formal gardens and seasonal trails to follow. Ideal for families in search of a fun-filled day out, pack up your picnic and let the fun begin! Current restrictions mean booking ahead is necessary – National Trust members go free.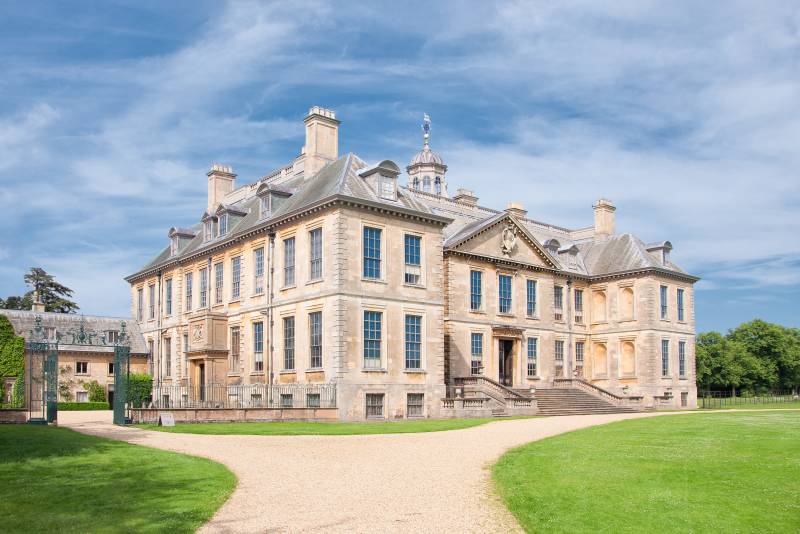 Belton House
Get directions here.
Gunby
With links to Tennyson, Darwin and Vaughan-Williams, the family home of the Massingbred family offers plenty of history to go with the eight acres of sweeping formal lawns, flower borders, vegetable gardens and wildflowers. There's sure to be your ideal picnic spot amongst all of that! Pre-booking is advised to ensure your entry – National Trust members go free.
Get directions here.
Longshaw
Filled with plenty of walks ranging from short and family-friendly to more challenging, Longshaw is a fantastic example of English countryside and is perfect for picnics. There's a waymarked walk, or you can download trails from National Trust and there are plenty of accessible car parks for your convenience.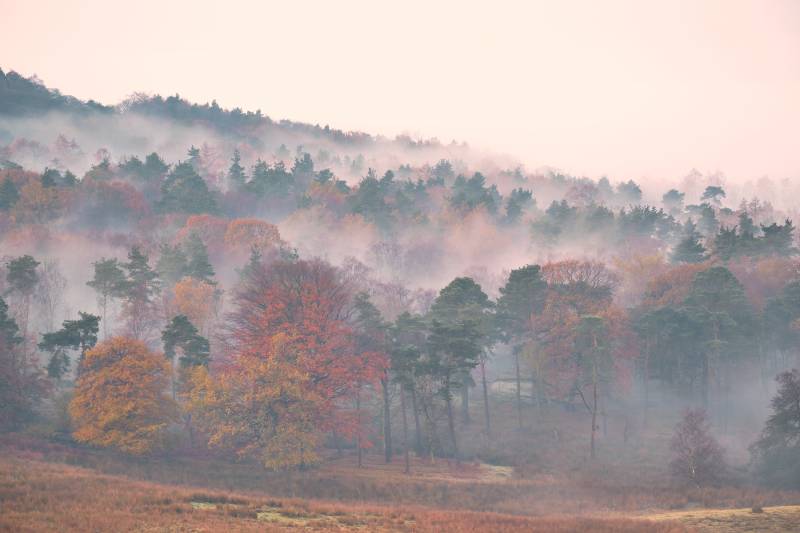 Longshaw
Get directions here.
Hardwick
The Elizabethan Hardwick Estate is full of countryside walks with picturesque views and woodland family play trails to give you plenty of options for a lovely spring day out. And, after exploring the gardens and parkland, a relaxed picnic is the perfect way to refresh. Due to current restrictions, you'll need to book in advance – National Trust members go free.
Get directions here.
Found your first picnic site? Then it's time to pack up your car and get on the road! Make sure you remember the picnic essentials first (and double-check the hamper isn't still on the roof!) – Country Living magazine suggests light and fresh salads along with baguettes and, of course, fruity punch. Find their recipe ideas here. And don't forget to stock the front of the car with snacks and activities to keep everyone entertained on the journey – according to a Perrys survey, 41% of people start arguing within the first hour of the trip!
The single most important thing to consider, however, is making sure your car is in tip-top condition – Perrys can help with a health check and service to give you complete peace of mind.
Looking for the perfect car for the trip? Take a look at our Perrys Recommendations below:
1 https://www.awarenessdays.com/awareness-days-calendar/national-picnic-week-2021/
2 https://www.futurity.org/nature-outdoor-play-teens-well-being-pandemic-2530722/
Written by Perrys | 7 min read
08 Apr 2021
You may also like...
Applying for car finance can sometimes seem like an overwhelmingly long process.…
Written by Lois | 3.5 min read
24 Jun 2022
Read more >
With the soaring prices of fuel which seem to gradually reach for the stars and…
Written by Lucrezia | 4 min read
24 Jun 2022
Read more >
If you're ready to purchase your new car, the good news is that you…
Written by Lois | 1 min read
13 Jun 2022
Read more >