10 Best Parks within driving distance (Yorkshire)
While the COVID-19 pandemic appears to be finally starting to recede, it is likely that the restrictions will be staying in place for at least the beginning of the UK holiday season – so it's no surprise to see 'staycations' rising in popularity across the country, opting for local day trips and driving holidays instead of jetting off to distant lands.
It's finally feeling warmer – most of the time – outside, so pack up the car and take your first journey in…how many months? If you're looking for ways to destress as lockdown restrictions begin to ease, a recent study found that 77% of teens believed spending time outside helped them deal with the stress associated with the pandemic1, so fresh air and nature could be just the remedy you need.
A recent Perrys survey found that 71% of people are looking to take a UK staycation within the next 12 months – that's why we've done the research for you and compiled our Perrys travel guide for attractions within driving distance in Yorkshire! Today we're focusing on parks, so take a look at our 10 picks and let us know how many you visit…
Peasholm Park
Spend a picturesque day feeding the ducks and squirrels or riding dragon boats around the scenic lake in Peasholm Park. Featuring lovely oriental gardens, a waterfall and some lovely cafés, it's the perfect way to spend a relaxing weekend in the sunshine! Well-behaved dogs on leads are welcome. There is no dedicated parking, but plenty of free street parking nearby or a chargeable car park opposite.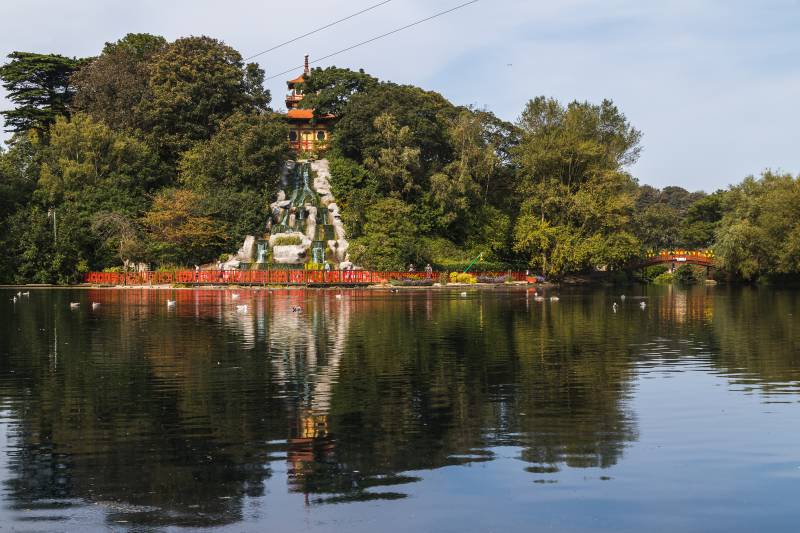 Peasholm Park
Find directions here.
Graves Park
Sheffield's biggest park, Graves Park not only offers plenty of space to take in nature and explore, it also houses an animal farm that's perfect for the whole family to enjoy. Alongside this, there is a café for refreshment and two children's play areas. Admission to the park is free, but there may be additional charges for the animal farm – parking is chargeable, starting from £1 for two hours.
Find directions here.
Brimham Rocks
An unusual and fun day out for the whole family and great for adventurers, Brimham Rocks in Harrogate features an amazing collection of weird and wonderful rock formations – all available to climb and explore. As a National Trust property, parking is free for members, or otherwise costs £6 for four hours, or £9 for the day.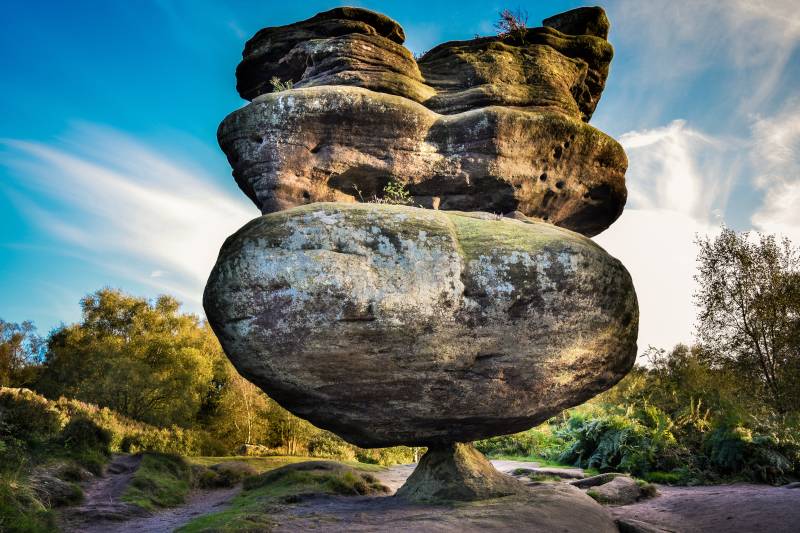 Peasholm Park
Find directions here.
Roundhay Park
Winner of the Royal Horticultural Society's 'Best Public Park', Roundhay Park has plenty on offer for the whole family. Purchase some duck and swan food from the café and spend some time enjoying feeding them at the lake, or simply take a stroll around the many manicured gardens available. For more excitement, you can also visit Tropical World, which is home to exotic birds, butterflies, meerkats and more. Parking is free, and there are five car parks available.
Find directions here.
Yorkshire Sculpture Park
Located in Wakefield, Yorkshire Sculpture Park is the UK's leading outdoor art gallery and an international centre for modern and contemporary sculpture. The beautiful parkland interspersed with impressive sculptures make it the perfect place to explore with the family. A café is available for refreshment, and entry to the park costs £6 (including car parking), which you'll need to book in advance online.
Find directions here.
Sewerby Hall and Gardens
Uniquely situated in a dramatic clifftop position, you'll find spectacular views over Bridlington from this 50-acre early 19th century parkland. Magnificent gardens are a beautiful place to explore, and there's even a zoo for a fun-filled day out. You'll need to book tickets in advance, which you can do here. Parking is free for all visitors.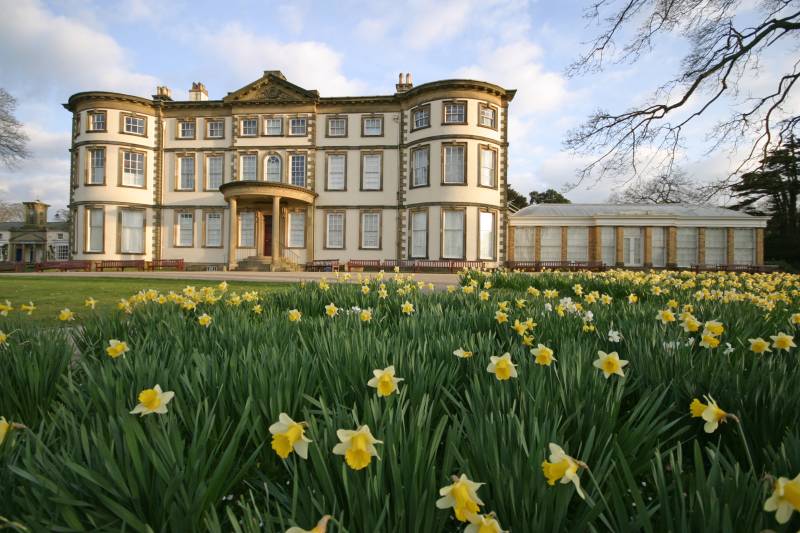 Peasholm Park
Find directions here.
Hesketh Farm Park
Set in the heart of the Yorkshire Dales, Hesketh Farm Park offers around 10 acres of fresh greenery to enjoy, along with over 1,000 cattle, sheep and pigs. From exploring the park to feeding the animals, there's plenty on offer including a delicious café for refreshment after the fun. There is ample free parking available, but admission costs apply (under 1's are free).
Find directions here.
Endcliffe Park
Endcliffe Park offers plentiful woodland to explore as well as an extensive play park with fun equipment and rock formations to climb. Woodlands where you can spot lots of wildlife and there's a child-friendly café serving hot and cold food and drink. Parking is charged at 70p per hour and has a maximum three-hour stay.
Find directions here.
Beaumont Park
Founded by Henry Frederick Beaumont 125 years ago, Beaumont Park is a stunning Victorian park filled with fun things to see and explore. Featuring woodland walks and play areas for older and younger children, once everyone is tired you'll find a lovely café to recharge. The park is free for all, and roadside parking is available (no parking within).
Find directions here.
Hardcastle Crags
Featuring more than 400 acres of unspoilt woodland, there are tumbling streams, glorious waterfalls and stacks of millstone grit ready for the whole family to explore. Gibson Mill is also found at the heart of the woodland, offering plenty of historic learning and the Weaving Shed café for refreshment. As a National Trust property, parking is free for members or £5 for the day.
Find directions here.
Chosen the first park you want to visit? Then it's time to pack up your car and get on the road! Just make sure you remember a few road trip staples (it has been a while, after all) first… to begin with, have the tunes at the ready – a survey conducted by Perrys between 10-15 March 2021 found that Queen is the most popular artist to listen to on long journeys, followed by Ed Sheeran, ABBA and Little Mix so there's something for the whole family to sing along to. And have some distraction techniques at the ready for when the inevitable arguments start (are we there yet?) – according to the survey, 41% of people start arguing within the first hour of the trip! Snacks are always a great distraction or try a few road trip games such as license plate spotting or I Spy.
The single most important thing to consider however is making sure your car is in tip top condition – Perrys can help with a health check and service to give you complete peace of mind.
Looking for the perfect car for the trip? We think a spacious family SUV is just right for the job, offering all the comfort, space and power you need for everyone to enjoy the journey.
Our Perrys Recommendations or view our range of used cars:
1 https://www.futurity.org/nature-outdoor-play-teens-well-being-pandemic-2530722/
Written by Perrys | 7 min read
07 Apr 2021