10 Best Parks within driving distance (East Midlands)
According to a recent Perrys survey, 71% of people are looking to take a UK staycation within the next 12 months – that's why we've done the research for you and compiled our Perrys travel guide for attractions within driving distance in the East Midlands! Today we're focusing on parks, so take a look at our 10 picks and don't forget to let us know how many you visit…
Buxton Country Park
A fantastic and unusual day out, Buxton Country Park and Poole's Cavern offers spectacular countryside along with the most impressive and unique crystal formations in the cavern. You'll need to book ahead to access the cavern, and there is a pay and display car park costing £2 for four hours or £3 for the day.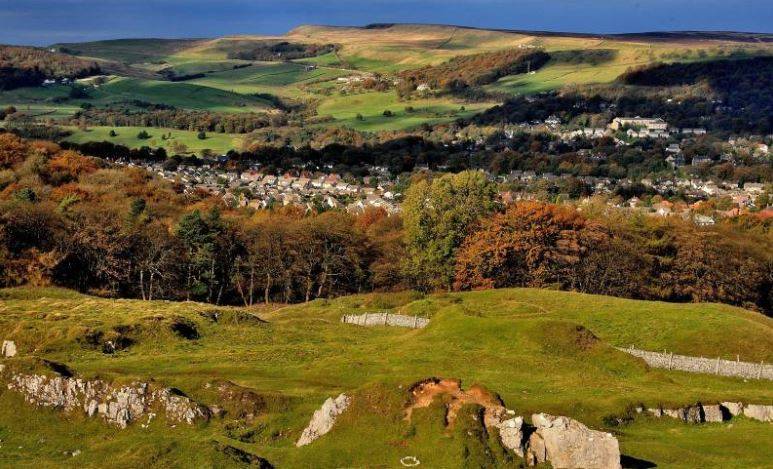 Buxton Country Park
Find directions here.
Darley Park
A picturesque and popular park within walking distance of the Derby city centre, Darley Park is the perfect place to escape busy city life for an afternoon. There is plenty of space to explore and play, as well as a children's play area and café for refreshment. The park also benefits from free car parking.
Find directions here.
Markeaton Park
One of the most popular places in the East Midlands, Markeaton Park in Derby has plenty for adults and children to enjoy and reconnect with nature. The park has an interesting history dating back to the medieval period, which offers a fantastic learning opportunity as you spot all the historical landmarks. There are play areas for children and a free paddling pool along with other activities. Parking is £3.60 for up to four hours.
Find directions here.
Dovedale
This National Trust location is a truly stunning day out, featuring breath-taking views of the limestone ravines and lots of wildlife and woodland to explore, with a clear and flat path perfect for families with small children. Young people will also enjoy the fun stepping stones across the River Dove. There's a café for refreshment and a car park starting at £3.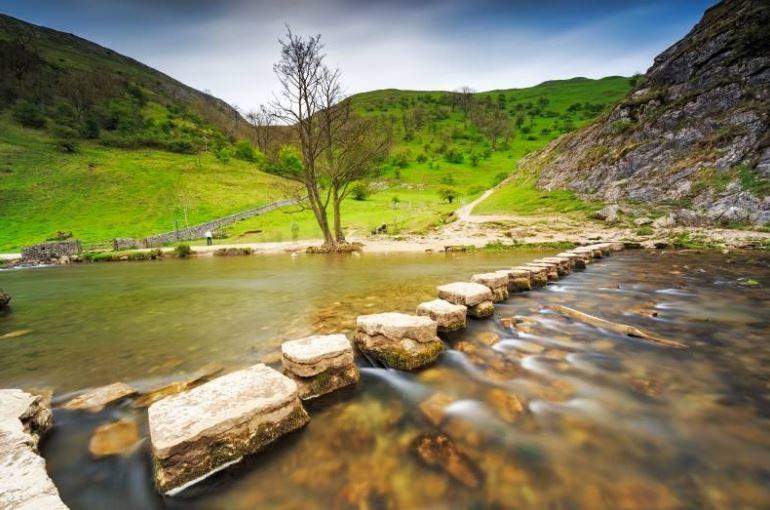 Dovedale, Ashbourne
Find directions here.
Melton Country Park
A perfect day out for families with children and dogs, Melton Country Park has everything you need for a fun day outside. Ducks to feed, play areas and lovely wooded areas – plus an agility course for any dogs to enjoy for free. The car park is free all year round.
Find directions here.
Holmebrook Valley Country Park
Popular with dog walkers, cyclists and families, Holmebrook Valley Country Park has everything from stunning scenery and plenty of wildlife to children's play areas and a popular mountain biking course. Admission and parking are both free, and the park is open all year round.
Find directions here.
Sherwood Pines
Sherwood Pines is perfect if you're looking for an adventurous day out – with activity trails, play areas and bike hire, you'll be able to explore one of the Midlands' most well-known forests and have plenty of fun. Stop off at the Sherwood Pines café for refreshments, and car parking is available from £2 for one hour.
Find directions here.
Sherwood Forest
Home of the legendary Robin Hood, Sherwood Forest is a must for families looking for history and fun. The visitor centre includes a café, shop and historical information about the legend of Robin Hood. Explore on your own or use the woodland trail to the famous Major Oak – car parking is available at £3 per day.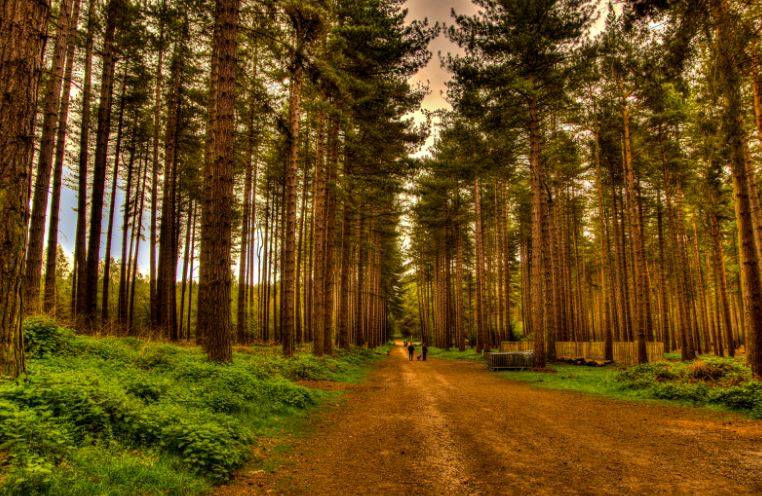 Sherwood Forest, Nottinghamshire
Find directions here.
Clumber Park
A beautiful expanse of parkland covering more than 3,800 acres, Clumber Park features gardens, woodland and a magnificent lake to enjoy. A café and shop is also on hand for refreshment and information about the park's history, and car parking is available for £5 (or free to National Trust members).
Find directions here.
East Carlton Country Park
East Carlton Country Park offers relaxed walks and plenty of ducks to feed, with great views and enjoyable woodland. A children's play area, heritage centre and café are all available to keep the family entertained. A free car park is also available with ample space.
Find directions here.
Chosen the first park you want to visit? Then it's time to pack up your car and get on the road! Just make sure you remember a few road trip staples (it has been a while, after all) first… to begin with, have the tunes at the ready – a survey conducted by Perrys between 10-15 March 2021 found that Queen is the most popular artist to listen to on long journeys, followed by Ed Sheeran, ABBA and Little Mix so there's something for the whole family to sing along to. And have some distraction techniques at the ready for when the inevitable arguments start (are we there yet?) – according to the survey, 41% of people start arguing within the first hour of the trip! Snacks are always a great distraction or try a few road trip games such as license plate spotting or I Spy.
The single most important thing to consider however is making sure your car is in tip top condition – Perrys can help with a health check and service to give you complete peace of mind.
Looking for the perfect car for the trip? We think a spacious family SUV is just right for the job, offering all the comfort, space and power you need for everyone to enjoy the journey.
Our Perrys Recommendations or view our range of used cars:
1 https://www.futurity.org/nature-outdoor-play-teens-well-being-pandemic-2530722/
Written by Perrys | 7 min read
07 Apr 2021