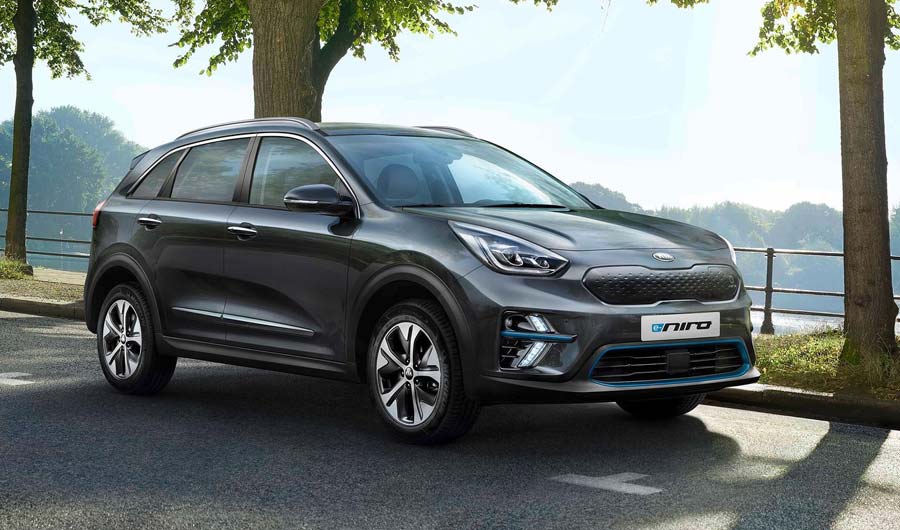 e-Niro
You can spot the e-Niro over the standard Niro hybrid and Plug-in PHEV thanks to that filled-in front grille which houses the charging port and those flashes of blue trim near the daytime running lights and round the air intakes. It also has differently styled alloy wheels which, like the grille, aid aerodynamics and efficiency.
e-Niro First Edition EV
7" Supervision Cluster with TFT LCD Colour Display
Smart Key & Button Start
Smart Cruise Control w/ Stop & Go
Forward Collision-Avoidance Assist (Car/Ped/Cyc) (FCA)
PiCG = Plug-in Car Grant (£3,500 deduction from the original OTR price of £36,495 )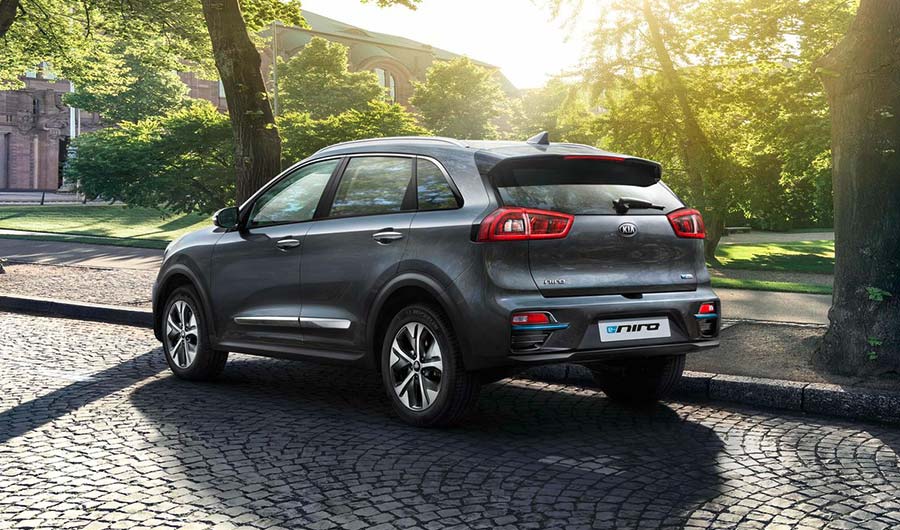 Exterior
Smart Cruise Control (SCC) - Smart Cruise Control uses the car's radar to regulate both the speed and the distance to the car in front. If the vehicle ahead speeds up, your All-New Kia e-Niro accelerates to the set speed. If it slows down, your car slows, maintaining the safety distance.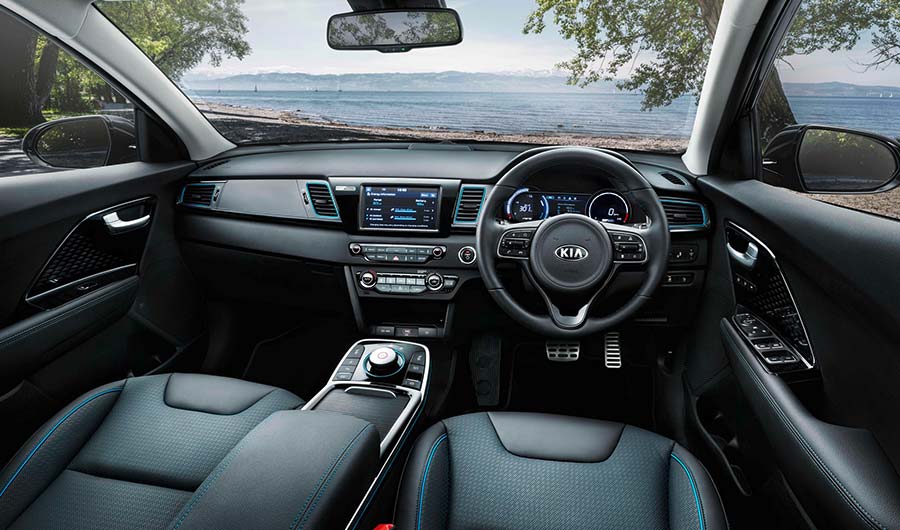 Interior
Smart Regenerative Braking - Smart Regenerative Braking helps to save energy, recharge the battery and lets you enjoy effortless one-pedal driving. You can set four levels of regenerative braking and use the kinetic energy to recharge your battery.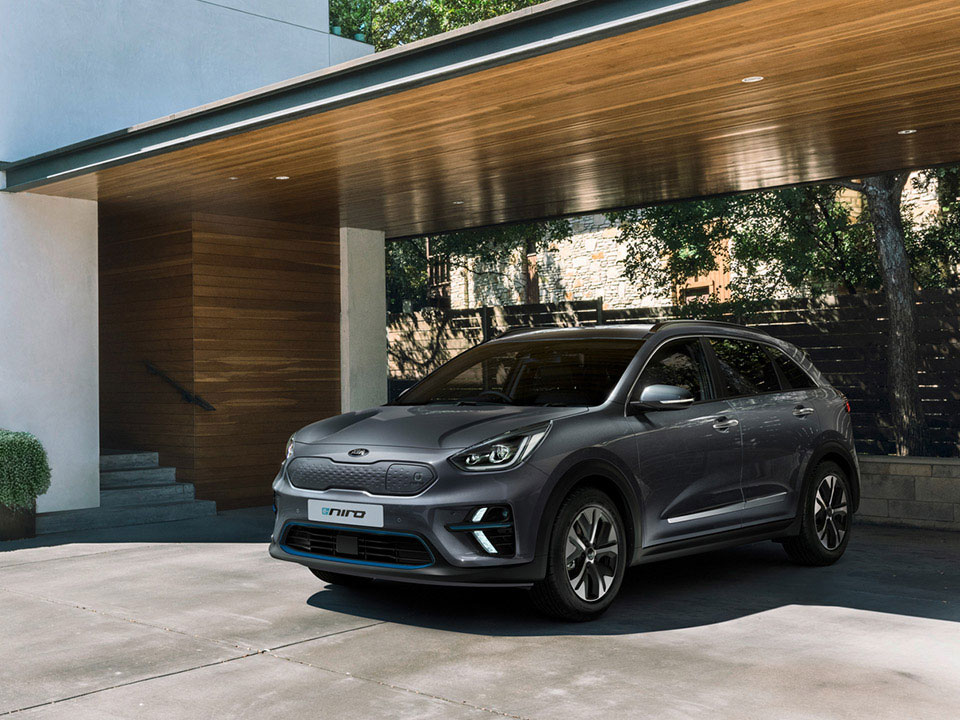 Forward Collision-Avoidance Assist (FCA)
Forward Collision-Avoidance Assist (FCA) with Pedestrian/Cyclist Protection gives you warning signals and automatically brakes if you don't react, when it detects any risk of collision. A radar and a camera detect potential dangers in the car's path, including pedestrians, cyclists and cars.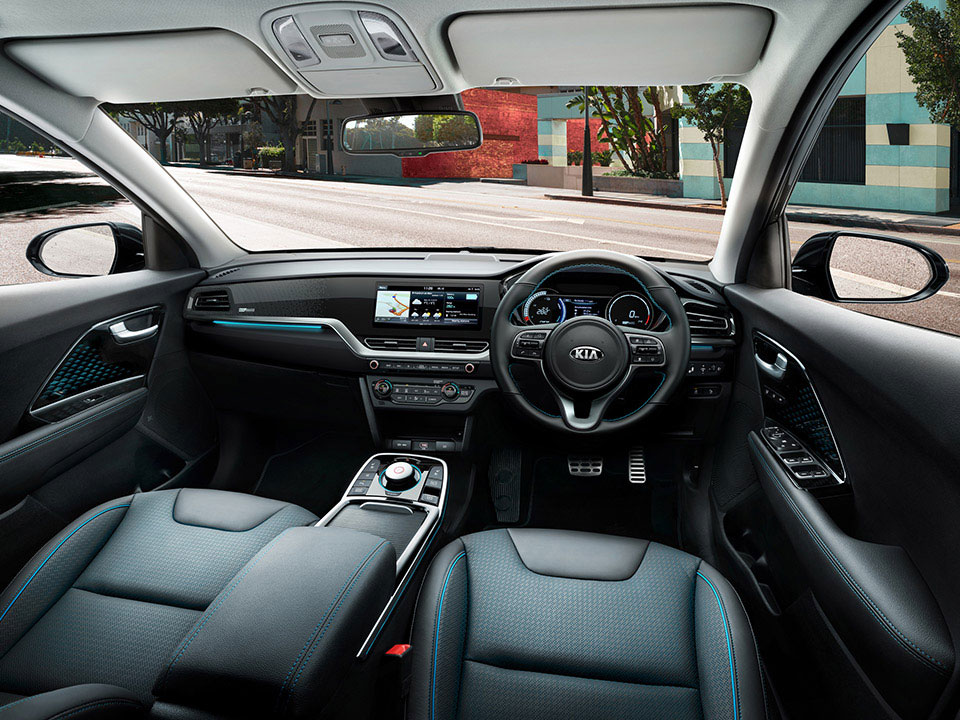 Electronic Parking Brake
The Electronic Parking Brake is easy and convenient - just press the button to activate the parking brake. To release the brake, simply start the car.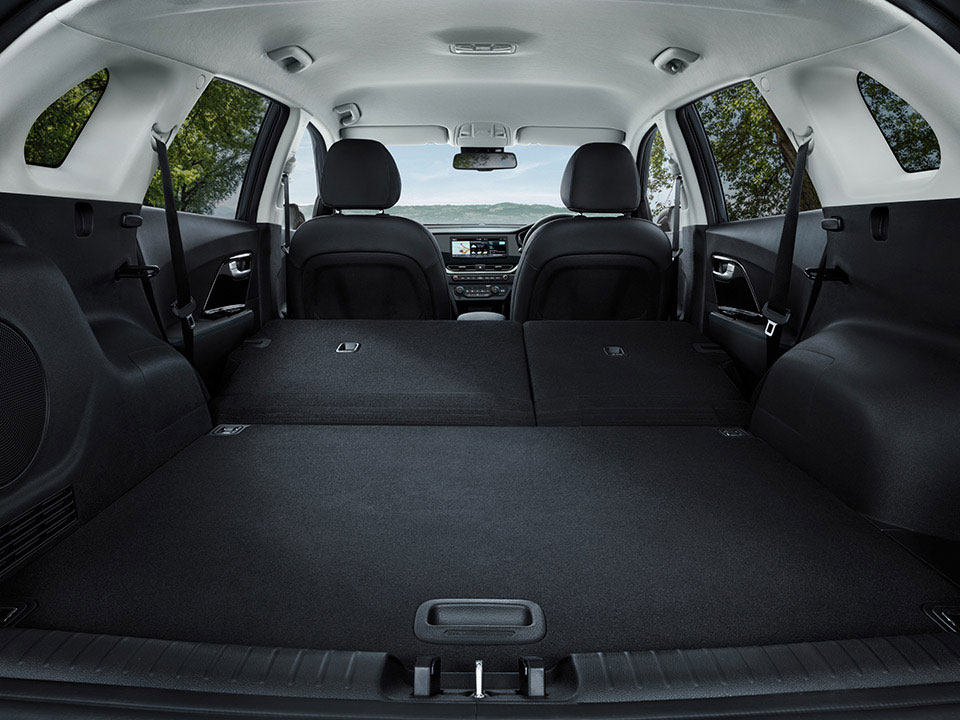 Lane Following Assist (LFA)
Driving in traffic jams just got easier and safer: Lane Following Assist (LFA) is an autonomous driving system that adjusts your car's acceleration, braking and steering to the vehicle in front. It even starts automatically if the car ahead moves within three seconds of stopping.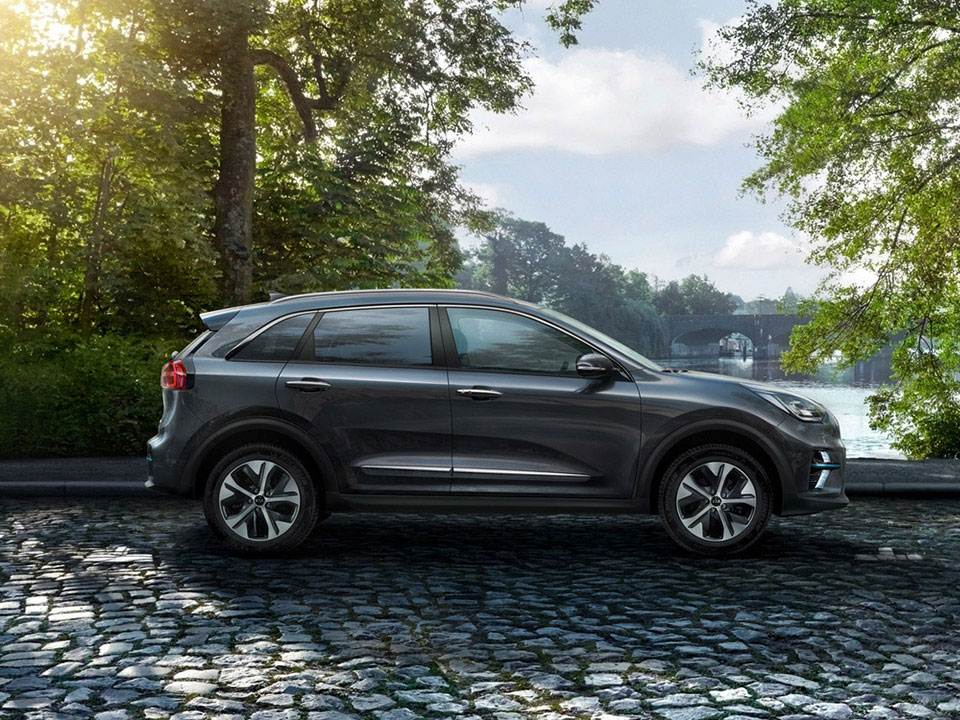 Wireless Phone Charger
Low battery? With the Wireless Phone Charger, you can place your smartphone on the dedicated tray in the centre console and it will charge while you are focusing on the road ahead***. No cables or connections to deal with!
Contact
Perrys
Contact us today for more details on the Kia E Niro range or to book a test drive.