Explore Model
Hybrid and Electric. Leading the Charge.
There are many reasons to choose the Kia Electric and Hybrid Range. The 7 year warranty, the huge choice of vehicles and engines, and our electric vehicle heritage. But you might find the main one is, they're great to drive. Switching to a Kia Electric or Hybrid vehicle is easier than you might think. Kia offers a broad array of models with Hybrid, Plug-In Hybrid or Electric powertrains. Discover their benefits and which is best for you.
Relaxing Drive
Electric cars are incredibly quiet, making for a more relaxing atmosphere. Driving is easy too, because electric motors produce maximum torque at all revs, so acceleration is instant. While all Hybrids handle just as smoothly as conventional cars, with the added bonus that they are extremely quiet in electric mode. And the shift between the two powertrains is so seamless that it is practically inaudible.
Longer range
Our Electric and Hybrid vehicles can easily manage the vast majority of journeys we take without having to recharge, with the Kia e-Niro and Soul EV delivering a reassuring 282 miles on full charge.
Better for the environment
There are no exhaust emissions from the tailpipe of an electric vehicle – in fact, it doesn't even have a tailpipe – this is particularly helpful for improving air quality in urban areas. Hybrid cars, in general, also emit less pollution than standard vehicles. For example, in traffic or at a red light the engine automatically switches off and uses the electric motor to restart or reboot the engine.
Charge at home
Having an electric vehicle charge point fitted at home is a great way to make the most of your electric or plug-in hybrid Kia. It gives you the option to charge your car whenever it is at home and can turn out to be particularly economical.
Discover hybrid/electric Kia cars
Explore our cars here.
Benefits of choosing an Electric vehicle
Petrol and diesel engines are incredibly complex and have hundreds of components that can wear, fail and need replacing. Electric cars on the other hand have just three main components and far fewer moving parts than a combustion engine. That means servicing and maintenance is simpler and cheaper, which saves you money.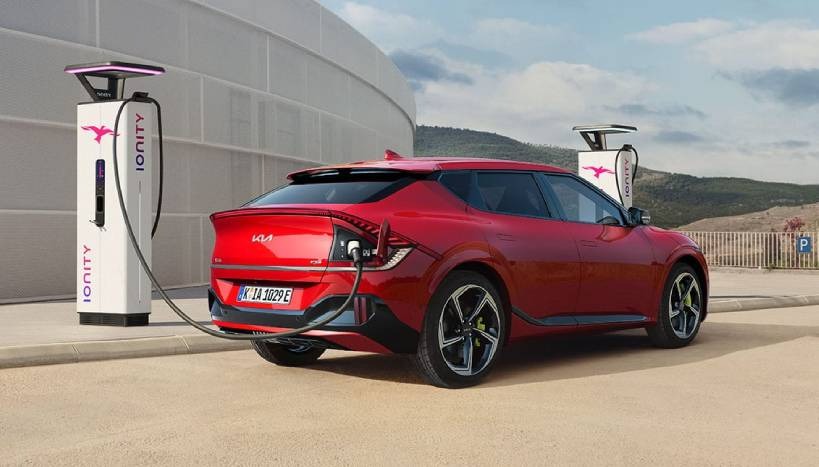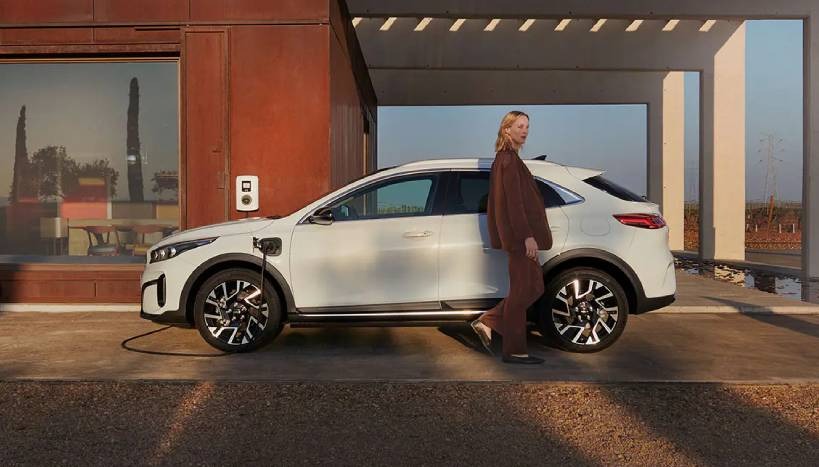 Benefits of choosing a Hybrid vehicle
A plug-in hybrid gets all the benefits of a self-charging hybrid, but it has a larger battery. This means you can plug it in at home or at a public chargepoint to give you a 30-mile electric range. When that electric range is depleted, the car automatically switches to self-charging hybrid mode.