What's My Car's Value?
The value of your car relies on various factors, and whether you opt for a dealership evaluation or an online appraisal, they all take into account the same key elements. If you're seeking a quick estimate, using our online car valuation tool would be a great choice. You can do so by clicking here.
Factors that will increase your car's value
Service History
Maintaining a comprehensive service record holds greater value than having gaps in your vehicle's history. A complete record will give confidence to the buyer or the dealer, as it demonstrates diligent care and maintenance of your car over time.
Car Modifications
Any aftermarket upgrades that have been added to the car such as alloy wheels or a radio upgrade.
Cleanliness
Everything looks better when it's cleaned. If you spend just £30 on cleaning products such as polish, wax, glass cleaner, wheel and tyre cleaner and interior spray and shampoo could easily increase the resale value of your car. Having your car valeted and professionally detailed could lead to an even greater resale
Lack of Damage
The car's value remains unaffected by minor wear and tear, and if your car is in excellent overall condition, it will retain a high resale value.
Fresh Set of Tyres
A fresh set of tyres can help increase your car's resale value, especially if there was originally not much tread on your tyres.
Additional Elements
Ensure to include all the original items that came with the car, such as a parcel shelf, a spare wheel, and any extra key as they will all contribute to increasing the value of your car.
Service and MOT
It's important to ensure that the car has undergone a recent service and MOT. This indicates that your car has been thoroughly inspected, leaving no immediate maintenance requirements for the near future.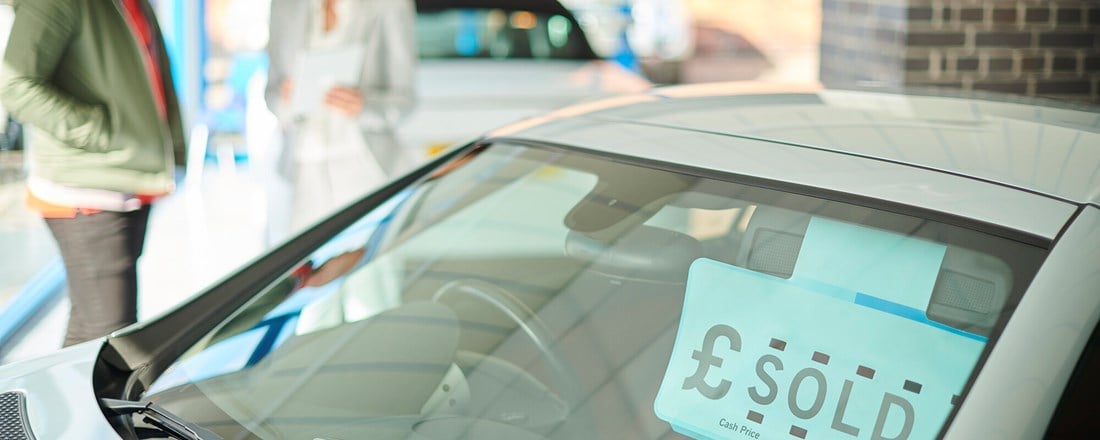 Factors that will decrease your car's value:
Car's Age
A newer car will normally have a higher resale value.
Faulty Car Features
Anything from a faulty heater, entertainment system, seat warmer etc. – this will reduce the overall value of your car as this is something the dealer will need to repair before being able to re-sell the vehicle.
Service History or MOT Gaps
Having gaps in the service history and lacking a valid MOT will not work in your favour.
Mileage
Having a low as opposed to a very high mileage will make your car more desirable to a dealership.
Wear and Tear
Any damage that exceeds a mere scuff or stain will be considered significant, resulting in a reduction in the vehicle's final value.
Number of Previous Owners
A car with fewer owners will, generally speaking, be more sought after, as opposed to one with a larger number of owners.
Can I get my car valued at Perrys?
Absolutely! Click here to use our quick and easy online valuation calculator.
We trust that our article has provided you with a clearer understanding of the factors that can increase or decrease the value of your car. If you have any additional questions or concerns about vehicle valuation, please feel free to contact your nearest Perrys dealership and we'll be happy to help.
Tags: *perrys *used_cars *car_valuation *sell_your_car
Written by Jordan | 2 min read
03 Jul 2023