What is the Vehicle Scrappage Scheme?
The vehicle scrappage scheme is designed to encourage the replacement of old, inefficient and polluting vehicles with newer, more fuel-efficient and eco-friendly models. The scheme offers incentives to vehicle owners who choose to scrap their old cars and purchase new ones. This blog explores in depth what the scheme is and how it works, plus what schemes are available to you.
What is a Vehicle Scrappage Scheme?
Vehicle scrappage schemes were initially launched in 2009 as an incentive for vehicle owners to dispose of their polluting older cars in return for a discount on new, more environmentally friendly cars.
The Government's main objective for putting these schemes in place was to reduce vehicle emissions while also increasing sales of new cars for manufacturers.
Since the launch of this scheme, London and Birmingham Councils, as well as car manufacturers offer some form of vehicle scrappage scheme.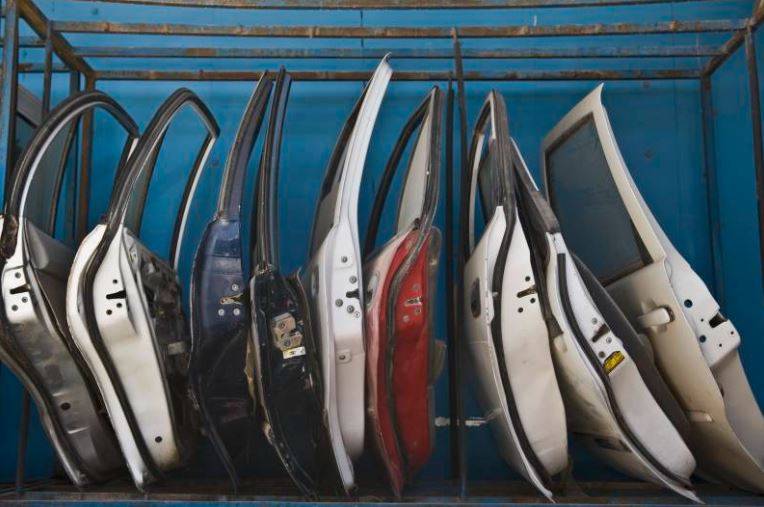 Does Your Car Qualify?
The schemes are in place to help reduce the number of old vehicles on the roads that produce higher levels of greenhouse gasses and other pollutants, which contribute to air pollution and climate change.
The main criteria is your car's age. The age will determine if it is European emission standards compliant or not.
As the scrappage schemes were introduced to reduce the old, polluting vehicles, the condition of the car isn't that important. However, if you own a Cat D rated car (a car that has been in a crash sustaining moderate damage but costs less to repair than its current market value), you might not qualify for these schemes.
How do Vehicle Scrappage Schemes Work?
Depending on the terms and conditions of the manufacturer or city council, the scheme process will vary. If you take part in a Government supported scheme, this may give you the flexibility to purchase any car that meets Euro 6 compliance standards. That's a lot of options. However, if you opt for a manufacturer's program, you may be limited to purchasing a new vehicle from that specific brand.
Among providers, eligibility criteria may also differ, including requirements related to vehicle ownership, registration date and the types of cars that can be traded in.
You'll need to prepare certain documentation to verify your eligibility. Also, keep in mind that these programs have a limited duration and end dates may vary.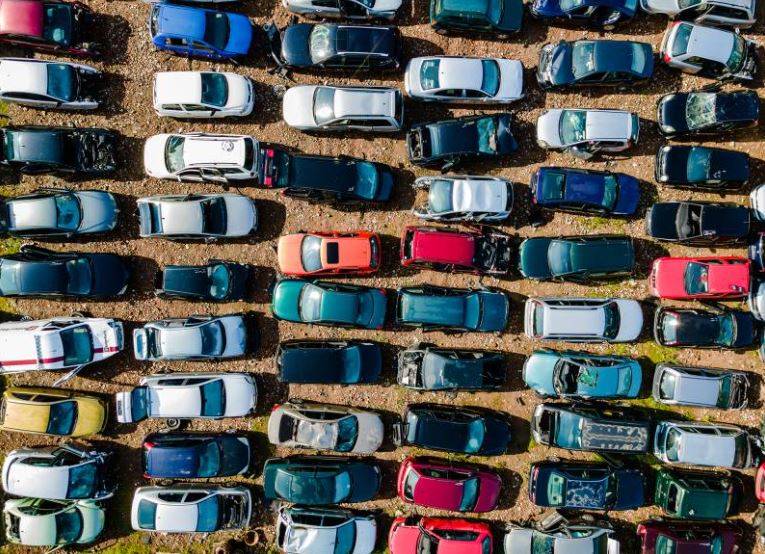 Types of Schemes
So, what vehicle scrappage schemes are there? The UK Government offers several scrappage schemes, these are the ones currently running:
London TFL Scrappage Scheme
In October 2019, London TfL introduced a scrappage scheme aimed at helping low-income vehicle owners transition to ULEZ-compliant, climate friendly vehicles by offering a discount.
This is to help in the preparation for the expansion of the ULEZ expansion, which is scheduled for August 2023.
Grants offered:
Motorcycles: £200 - £1,000
Cars: £1,200 - £2,000
Wheelchair-accessible Vehicles £5,000
To be eligible for London's scheme, you must meet the requirements below :
Live within the 32 London boroughs or the City of London
Claim benefits (your Universal Credit Statement will be required as proof)
Vehicle is registered with the DVLA to you or someone living at the same address (A copy of V5C will be required as proof)
Vehicle doesn't comply with ULEZ emission standards
Vehicle is insured and has an up-to-date MOT and vehicle tax (A copy of both will be required as proof)
You can find out more and read the full terms and conditions on TfL's website OR click here to apply for the vehicle scrappage scheme.
Birmingham City Council Vehicle Scrappage and Travel Credit Scheme
Birmingham City Council launched a vehicle scrappage and travel credit scheme weeks before the start of their Clean Air Zone (CAZ) on June 1st, 2021.
To qualify for the program, you must:
Be a registered owner or keeper of a non-compliant vehicle since September 2018
Work at least 18 hours per week in Birmingham's CAZ
Earn an annual income of £30,000 or less
Similar to the London Scheme, to demonstrate your eligibility, you will need to provide:
A copy of your V5C
A letter from your employer
Payslips
P60 or tax return
Successful applicants will be granted £2,000, which can be used as travel credit via a Swift travel card for West Midlands trains, buses and metro or towards the purchase of a new vehicle that meets the emission's requirements.
Click to apply for the Birmingham City Council Vehicle Scrappage and Travel Credit Scheme.

Manufacturers Vehicle Scrappage Scheme
Following the launch of Government lead vehicle scrappage schemes, car manufacturers saw this as an opportunity to offer their own. Previously successful scrappage schemes were run by VW, Ford, Volvo and Vauxhall. Currently, Renault is the only brand running a scrappage scheme in 2023.
We hope this blog has been helpful in understanding what a vehicle scrappage scheme is and what the current schemes you can apply for are.
Tags: *Vehicle *Vehicle_Scrappage *Vehicle_Scrappage_Scheme * Scrappage_Scheme *Transport_for_London

Written by Lois | 6.2 min read
20 Apr 2023