What Are Your Finance Options for a Commercial Vehicle?
There are several ways to fund a van If you are not purchasing it outright. Perrys in fact offers a full suite of financial packages to suit different needs and requirements. This includes:
Hire Purchase / Conditional Sale
Hire Purchase / Conditional Sale with Balloon
Finance Lease
Finance Lease with Balloon
Business Contract Hire (with or without maintenance)
Let's explore them together to understand which one could be the most suited for you.
Hire Purchase / Conditional Sale
A Hire Purchase financial agreement can be used to fund a new or used van. You will typically put down a deposit on the van you are looking to buy and pay the rest off in monthly instalments over a pre-agreed period of time (generally from 12 to 60 months). This means that you won't own the van until you have made the last payment. This kind of financial agreement gives you the option of repaying your van earlier if you're able to, saving thus on interest; and allows you to put down a lower deposit compared to other financial agreements. For more details on how Hire Purchase works, click here.
Hire Purchase / Conditional Sale with Balloon
This type of financial agreement is very similar to the previous one, the only difference is that it includes a balloon payment at the end of the financial contract. This has some advantages and will mean that your monthly payments will generally be lower. For instance, £6000 over 4 years is 48 monthly payments of £125. However, with the balloon payment, there might be 47 payments of £106 and a final balloon payment of £1000. With this kind of agreement not only will your monthly payments be lower, but you also have the option, should you wish not to keep the van, to return it to the dealership instead of paying the balloon payment. However, should you wish to keep the van, you will need to pay the balloon payment before the end of your contract.
Finance Lease With and Without Balloon
A finance lease is a popular choice for those individuals or businesses who require a van but don't have the funds to purchase one outright. Unlike other financial agreements, VAT is charged only on the rental and not on the initial vehicle cost. The vehicle is then leased for a series of equal pre-agreed monthly payments (between 24 and 60 months). For this kind of financial agreement, you don't need to be VAT registered and there is an option to re-finance the balloon payment (also known as final payment – after which the vehicle will be yours to keep) over a longer period of time if needed. Financial leases are available with or without a balloon, this means that:
With a balloon payment: Your monthly rental payments may be lower, and you won't own the van until this final payment has been paid
Without the balloon payment: Your monthly rental payments may be higher however, you will own the van at the end of your finance lease, without the need to pay a final balloon payment
At the end of the lease, you have three options:
Return the van to the dealership who will sell it and refund any surplus proceed to the customer (generally speaking 95% of the sale price)
Sell the van to an independent third party. In this case, the individual/company who hired the van receives the majority of the sale proceeds and will only need to give a fixed percentage from the sale to the dealership – usually about 5%
Continue to use the van upon the payment of an annual secondary rental period, known as peppercorn rental. This option, however, is not available should the finance lease have a balloon.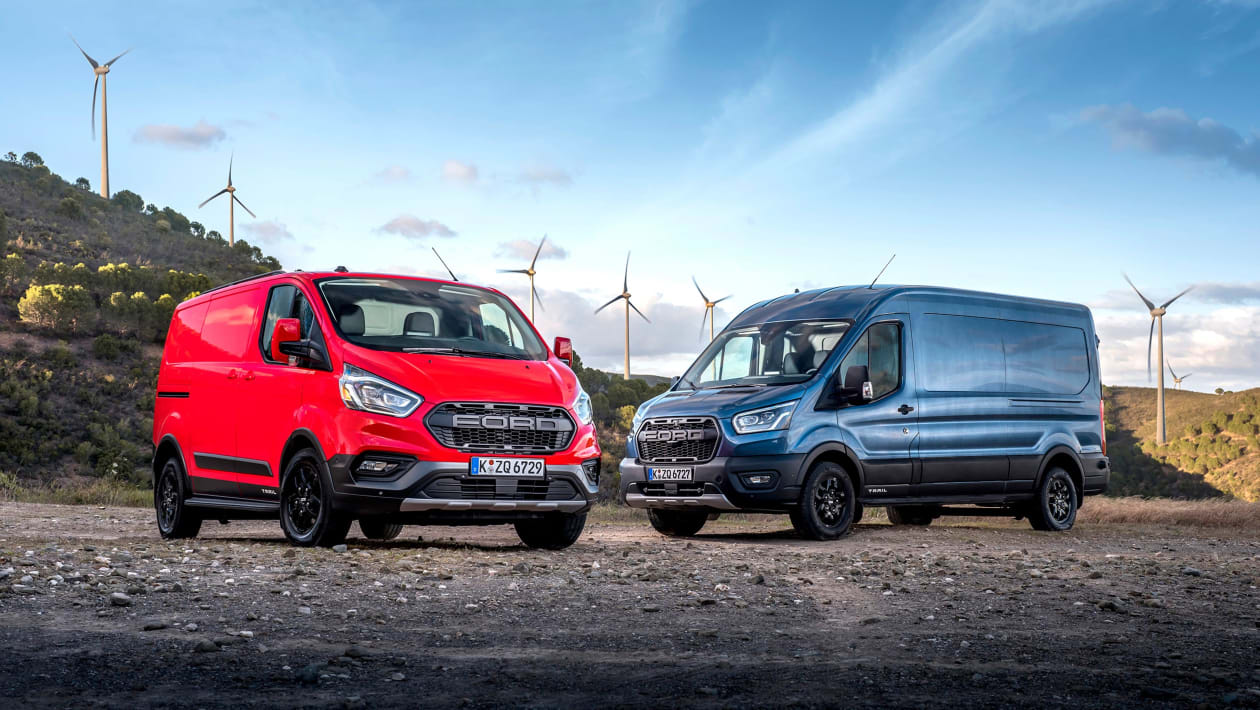 Business Contract Hire
Usually, abbreviated BCH, Business Contract Hire is a finance agreement that allows you to lease your car for a period between 24 and 60 months and, depending on whether the vehicle is used solely for business purposes, you may be able to reclaim part or all of the VAT on the rental. With BCH you will need to put down an initial rental deposit on your van of choice and then pay the remainder through pre-agreed monthly installments. Once the agreement ends, you must return your van to the lender. The initial payment is generally cheaper than Hire Purchase / Conditional Sale. Moreover, you won't need to worry about vehicle depreciation as you can simply hand back your vehicle to the dealer at the end of your agreement, hassle-free and without needing to pay a balloon payment. Also, here at Perrys, you have the option to include or exclude maintenance, we will be happy to discuss this further with you if this is what you're after.
We hope this article has helped you navigate the different financial options available when looking to purchase a van. However, should you have any further queries, please don't hesitate to contact us.
Tags: *Finance_Options *CV *Commercial *Vehicle *Van_Finance
Written by Lucrezia | 6 min read
16 Sep 2022