Walk Through Vauxhall Corsa Infotainment Features
In the realm of modern vehicles, infotainment systems have emerged as more than just a luxury – they're a necessity. Seamlessly blending technology with driving, Vauxhall has introduced an impressive array of infotainment features in the Vauxhall Corsa that not only enhance your driving experience but also keep you connected and entertained throughout your journey.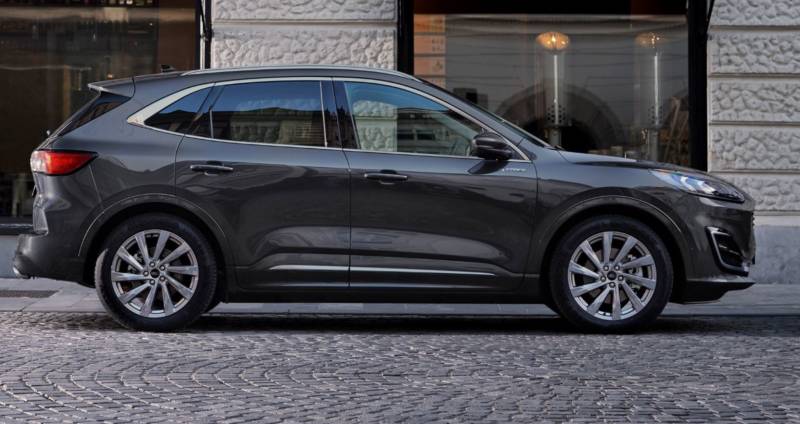 1. 7" or 10" Colour Touchscreen Options
The heart of the Vauxhall Corsa's infotainment system is the captivating touchscreen display, available in two sizes: a 7-inch version for Design and GS trims, and an expansive 10-inch touchscreen for the Ultimate trim.
This touchscreen serves as the focal point of interaction, providing a visually appealing and user-friendly interface for accessing various functions. The larger 10-inch touchscreen on the Ultimate trim offers an even more immersive experience, allowing for enhanced visibility and effortless navigation.
2. Apple CarPlay and Android Auto Integration
Stay seamlessly linked to your digital world with the integration of Apple CarPlay and Android Auto. These features allow you to mirror your smartphone's interface on the infotainment screen, providing a familiar and intuitive environment.
With Apple CarPlay and Android Auto, you can access navigation apps, stream your favourite music, make hands-free calls, and even send and receive messages—all while keeping your focus on the road ahead. Whether you're an iPhone enthusiast or an Android aficionado, the Vauxhall Corsa's infotainment system accommodates your preferences.
3. Immersive Sound
Elevate your auditory senses with the AM/FM/DAB digital radio offered by the Vauxhall Corsa's infotainment system. This feature provides you with a wide range of radio stations to choose from, all of which are delivered in exceptional sound quality. Complementing the digital radio experience are six strategically positioned high-quality speakers throughout the cabin. This speaker setup ensures that every note and beat of your favourite tunes resonates with crystal-clear clarity, transforming your drive into an immersive musical journey.
4. USB Connection
The Vauxhall Corsa's infotainment system keeps you effortlessly connected through its convenient USB connection feature. With this feature, you can easily charge your smartphones, tablets, or other USB-powered devices while on the move. This ensures that your devices remain powered and ready for use, allowing you to stay connected and entertained throughout your journey without the worry of running out of battery.
5. Vauxhall Connect Services
The Vauxhall Connect services take the Corsa's infotainment system beyond entertainment and convenience. These advanced connectivity services offer a range of features designed to enhance your driving experience. Emergency assistance is a notable highlight, providing peace of mind by automatically connecting you to emergency services in the event of an accident.
Vehicle diagnostics allow you to stay informed about your car's health, while remote control through a dedicated app grants you the ability to lock, unlock, and even start your car remotely. This suite of services truly exemplifies how the Vauxhall Corsa's infotainment system is not just a companion on the road but also a guardian of your safety and well-being.
6. Built-In Satellite Navigation
Navigating unfamiliar roads becomes a breeze with the built-in satellite navigation system offered by the Vauxhall Corsa's infotainment system. The system features an intuitive interface that provides clear and concise turn-by-turn directions.
Real-time traffic updates ensure that you are aware of traffic congestion, road closures, and alternative routes, allowing you to reach your destination efficiently and hassle-free. Whether you're embarking on a road trip or simply navigating through the city, the built-in satellite navigation adds an extra layer of confidence to your journey.
Vauxhall Corsa's Infotainment Evolution
Vauxhall's commitment to innovation is evident in the Corsa's infotainment system. By seamlessly blending technology with the driving experience, they have created an environment where connectivity, entertainment, and convenience are seamlessly integrated.
Whether you're making calls, exploring new routes, or enjoying your favourite tunes, the Vauxhall Corsa's infotainment system transforms every drive into an enjoyable and productive journey.
Tags: *corsa*vauxhall_corsa*vauxhall*
Written by Natalie
24 Oct 2023