Walk Through the Ford Puma Infotainment
In the ever-evolving world of vehicle technology, Ford continues to make strides by introducing cutting-edge infotainment features in their vehicles.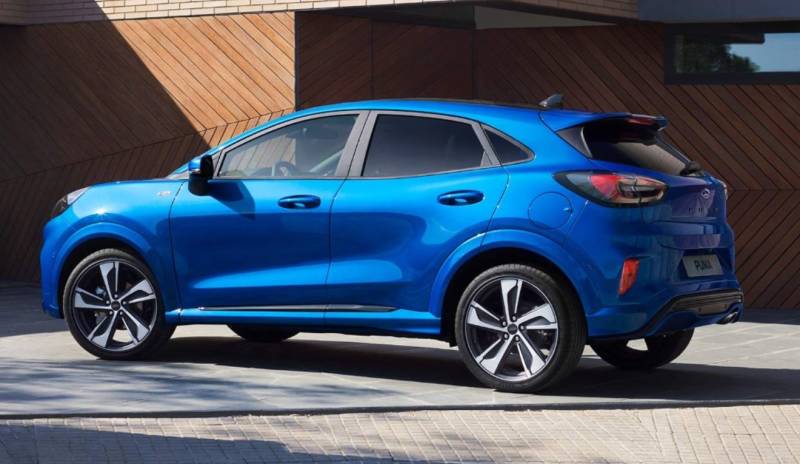 The Ford Puma, a popular compact SUV, is a prime example of the brand's commitment to providing a seamless driving experience for its users.
The Puma features an impressive infotainment system, ranging from its advanced touchscreen display to its superior audio system, and explore how they enhance the driving journey.
1. The 8" Touchscreen Display
The centrepiece of the Ford Puma's infotainment system is its 8" touchscreen display.
This high-resolution, user-friendly interface serves as the command centre for various functions, including navigation, music, phone connectivity, and more. The responsive touch controls ensure effortless interaction, keeping drivers focused on the road ahead while staying connected.
2. The 12.3" Digital Display Cluster
Complementing the central touchscreen, the Ford Puma boasts a 12.3" digital display cluster behind the steering wheel.
This customisable digital instrument panel provides essential information like speed, fuel level, and navigation instructions. Drivers can tailor the display to their preferences, ensuring critical data is easily accessible at a glance.
3. SYNC 3
Ford's SYNC 3 infotainment system takes connectivity to a whole new level. It enables seamless integration of your smartphone with the car, supporting both Apple CarPlay and Android Auto.
Whether it's making hands-free calls, sending messages, or accessing your favourite apps, SYNC 3 ensures you can stay connected and entertained while driving safely.
4. FordPass
The FordPass app empowers Ford Puma owners with remote access to their vehicles. With this feature, you can start your car, lock or unlock the doors, and even locate your vehicle in a crowded parking lot, all from the convenience of your smartphone. FordPass enhances convenience and peace of mind, making every journey more enjoyable.
5. 4G Connectivity
With the Ford Puma's built-in 4G modem, staying connected on the go has never been easier. Passengers can enjoy a stable internet connection for streaming music, accessing online services, and staying connected on social media.
Furthermore, the Ford Puma can also act as a Wi-Fi hotspot, allowing multiple devices to connect simultaneously.
6. Live Traffic Updates
Ford Puma's infotainment system comes equipped with live traffic updates, helping drivers make informed decisions while on the road. Real-time traffic information ensures you can avoid congestion and take alternative routes, making your journey faster and stress-free.
7. AppLink
AppLink expands the Ford Puma's infotainment capabilities by enabling access to a variety of compatible apps.
From music streaming services to weather forecasts, drivers can seamlessly interact with their favourite apps using voice commands or the touchscreen display, enhancing convenience during travel.
8. B&O Sound System
For music enthusiasts, the Ford Puma offers an optional B&O sound system, engineered by Bang & Olufsen. With its high-quality speakers strategically placed throughout the cabin, this sound system delivers an immersive audio experience.
Whether you're listening to your favourite tunes or engaging in hands-free calls, the B&O sound system ensures exceptional sound quality.
The Ford Puma's infotainment features elevate the driving experience to new heights. From the intuitive touchscreen display to the state-of-the-art sound system, Ford has seamlessly integrated technology into the driving journey.
Whether you're on a short commute or embarking on a long road trip, these infotainment features keep you connected, entertained, and in control.
Tags: *puma*ford_puma*ford*
Written by Natalie
31 Oct 2023