Types of Electric Vehicles: A No Frills Guide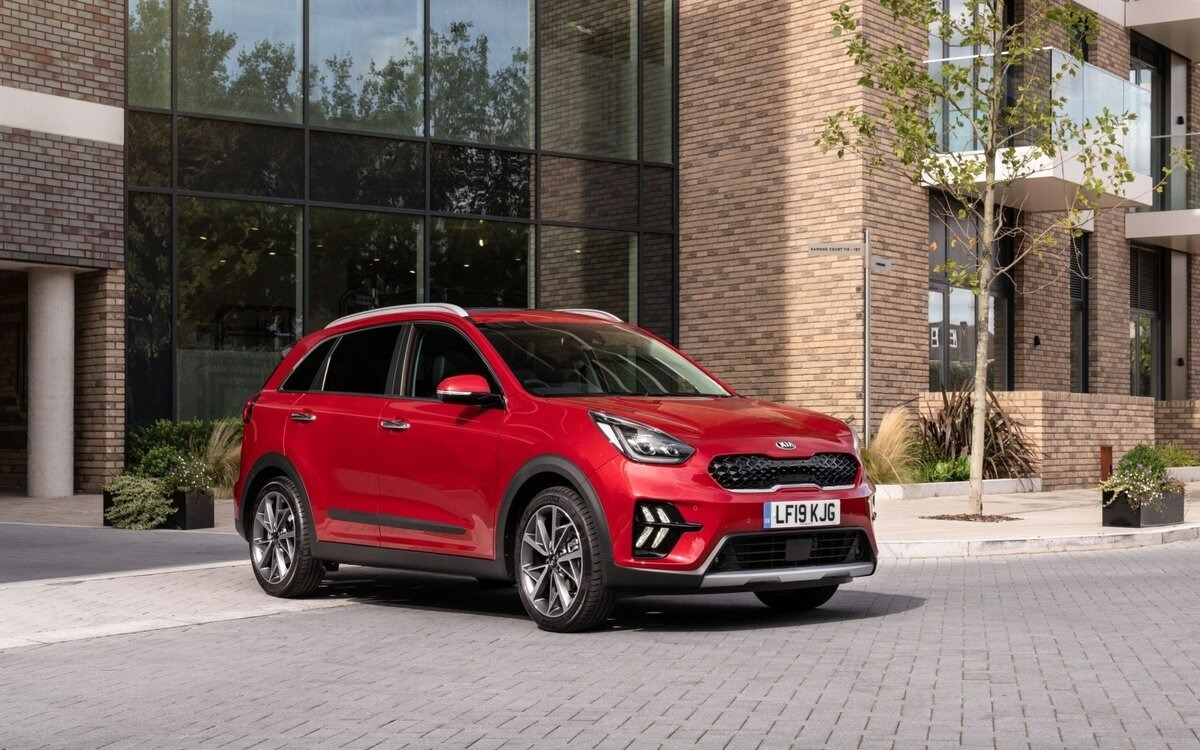 With an estimate of over 1M electric vehicles recorded on the road last year in the UK and electric cars amounting for 11.6% of vehicle sales (a booming 76% increase compared to 2020); the electric revolution is so much closer than you think.
Here at Perrys we have put together a guide to walk you through the different types of electric cars and help you choose the perfect one to fit your needs and lifestyle.
What is an Electric Vehicle (EV)?
An EV is any vehicle partially or fully powered by electricity. But, as it's not that simple, we have put together this guide to help you navigate all the jargon.
What Are the Different Types of Electric Cars?
There are 4 types of electric cars:
Mild Hybrid (MHEVs)

Plug-In Hybrid (PHEVs)

Full Hybrid (also known as self-charging hybrid) (HEVs)

All Electric (also known as Battery Electric Vehicles) (BEVs)
Mild Hybrid
Mild hybrid vehicles (MHEV) are also defined as the "door to the electric revolution". They have a smaller electric motor alongside a combustion engine which are used in conjunction.
Mild hybrid cars come with a smaller battery and despite the fact that they won't be able to run of battery power alone (as the two power sources can't be used independently of one another), they'll help your car perform more economically from a fuel point of view and more efficiently from an environmental point of view.
Mild hybrid vehicles like our Mazda 2 Mild Hybrid will in fact help you reduce fuel consumption, while also reducing your C02 emissions.
They could be the right choice for you if you don't have the possibility of installing a charging point at your home, but still want to save on running costs and road tax.
Perfect For:
An environmentally conscious choice

If you have no space for an at-home charger

If you want lower tax and car running costs
Plug-In Hybrid
Plug-in hybrid vehicles (PHEVs) have an electric motor alongside a petrol or diesel combustion engine, just like mild hybrid cars, however, differently from them, their battery pack can be plugged in and charged.
Plug-in hybrids are perfect for shorter journeys or commutes as, depending on the vehicle you pick, their electric motor can run the car alone for up to 50 miles, making them the right choice if you're looking to save even more on fuel costs, whilst helping the environment.
With these types of vehicles don't worry, your car won't stop once the electric charge has run out, as the combustion engine will kick in and take over the driving.
Whether you choose a short journey or a longer commute across the UK, plug-in hybrids like our Hyundai Ioniq Plug In can be recharged through an at home charging point or even a public charging point, so that the electrics will never run out.
Perfect For:
Medium lenght journey

If you want to save on fuel cost and road tax

If you want to have the choice between public charging and at home charging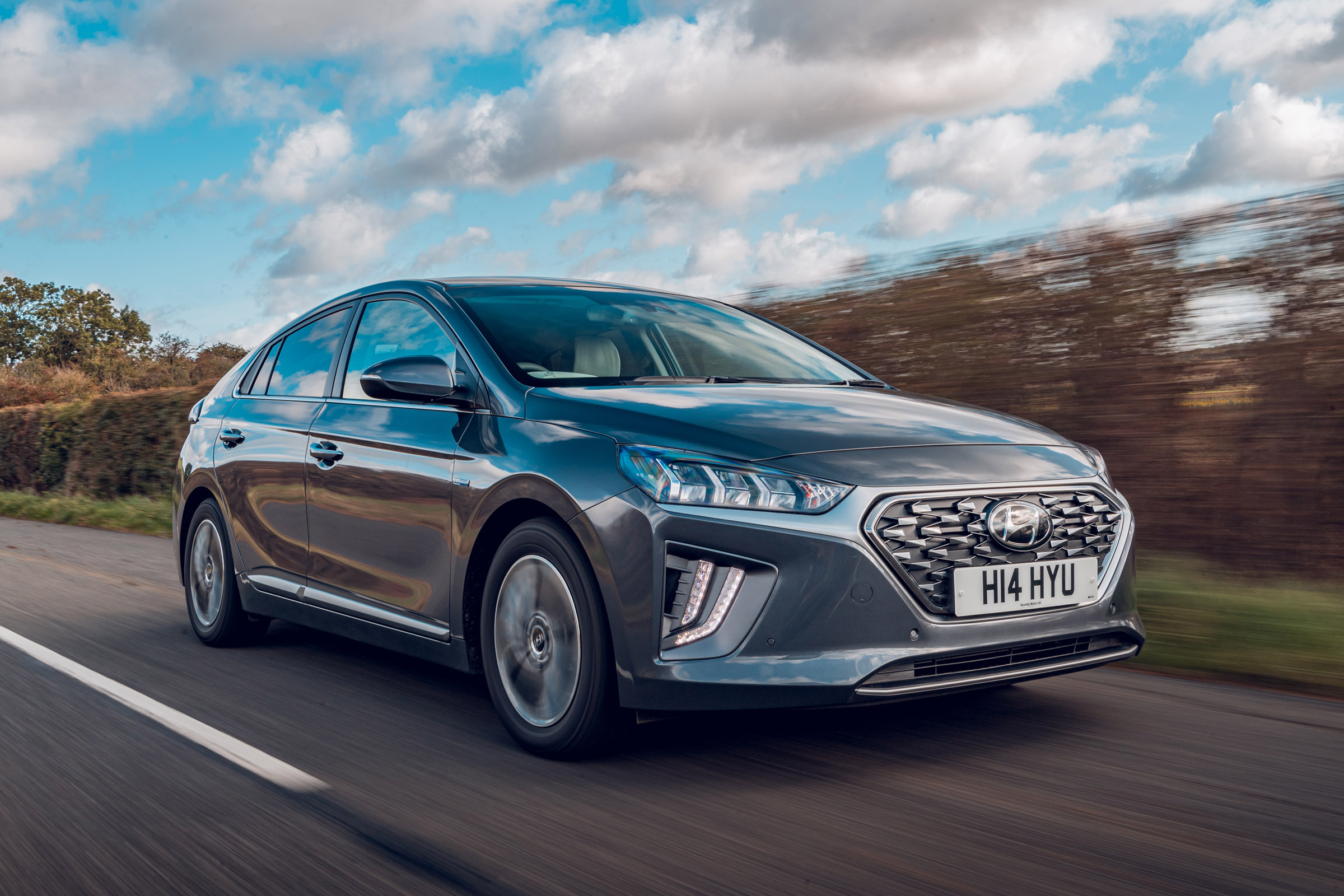 Full Hybrid
Full Hybrid cars are also known as Self Charging Hybrid or HEV vehicles. Like Mild Hybrid and Plug In Hybrid, Self-Charging Hybrid cars have a petrol or diesel engine as well as an electric motor which work in conjunction when providing power to the car.
HEVs like our Kia Niro Self Charging Hybrid have a small battery pack which is charged directly by the engine recuperating kinetic energy when you break or slow down, without the need of the car being plugged into a charging point.
These types of cars are perfect for city driving, where the car's intelligence will shut the engine off during traffic congestions, as well as allowing fuel saving and lower emissions when you can't install an at home charging point.
Full Hybrid cars will also allow you to perfectly drive short distances at a low speed using virtually no fuel at all (usually 20-30 miles without the combustion engine kicking in).
Perfect For:
City driving

Shorter journeys

Fuel saving and lower emissions

If you have no space for an at home charging point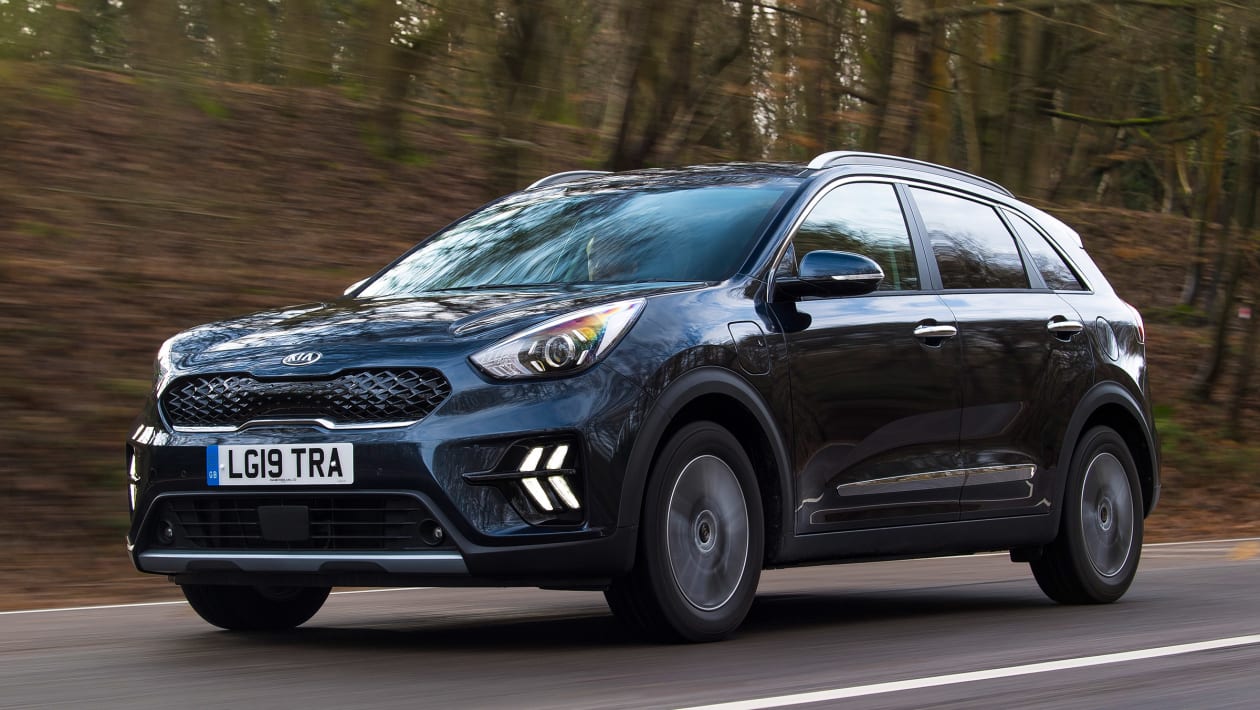 All Electric
All electric cars, also known as Battery Electric Vehicles or BEVs, are different from the previous types of electric vehicles which we have described in this guide.
These types of vehicles in fact only have an electric motor (instead of an internal combustion engine) and run purely on electricity, thanks to their battery pack stored in the car.
For them to only run on this mode of propulsion, all electric cars need to be charged either through an at home charge point or through a public charge station.
Their range is impressive, and, depending on which model you choose, your new car will be able to get up to 250 miles in one charge.
These types of EV, just like our MG ZS EV are the right choice for you if you're ready to fully embrace the electric revolution, as well as save on fuel costs and road tax (which is very low for BEVs and oftentimes even equal to 0 – depending on emissions).
Perfect For:
Long journeys

Fuel saving and no pollutant emissions

If you can install an at home charge point

Low to zero vehicle tax
With over 35,000 public charge points across the UK, EVs are slowly changing the car landscape with people keen to lower their C02 emissions, as well as reducing their vehicle tax and running costs.
Whichever EV you choose, have a look at our ever-changing stock here at Perrys your dream car could be just round the corner.
Written by Perrys | 7 min read
21 Jan 2022
You may also like...
What is Motability? The Motability Scheme is a charitable organisation that…
Written by Perrys | 3.5 min read
04 May 2022
Read more >
Perrys is pleased to invite you to our Kia Electric Experience taking place in…
Written by Perrys | 1 min read
03 May 2022
Read more >