Top Must-Have Car Gadgets
Back in the day, car gadgets were limited to navigation compasses. However, with the rapid advancement of technology, we now have hundreds of car gadgets to choose from. These car gadgets serve various purposes, including enhancing safety, providing entertainment, and indulging your car. We have compiled a list of must-have car gadgets for you to consider.
Safety Gadgets:
1. Dashcams:
A dashcam is one of the most vital accessories you can have in your car. It can be placed either in the front or rear of the vehicle. This gadget captures video of your travels, so if anything unfortunate happens, it keeps you safe by providing evidence to police and insurance companies.
The latest dashcams come with Parking mode, which keeps the dashcam in recording mode even if the car isn't switched on. Moreover, it also has a 24/7 motion detection feature. Some dashcams have a Wi-Fi feature as well, which allows users to save any recorded clips to their phone by connecting to the Wi-Fi even without having to remove the SD card from the dashcam.
2. Blind Spot Mirrors:
Blind spot mirrors are one of the best and cheapest car gadgets that you can use to improve safety. They are small mirrors that attach to your side-view mirrors in order to provide a better view of the road, which is not possible with your ordinary side-view mirrors. Blind spot mirrors use convex mirrors to offer a wider view, and they can be easily installed as they are stick-on products.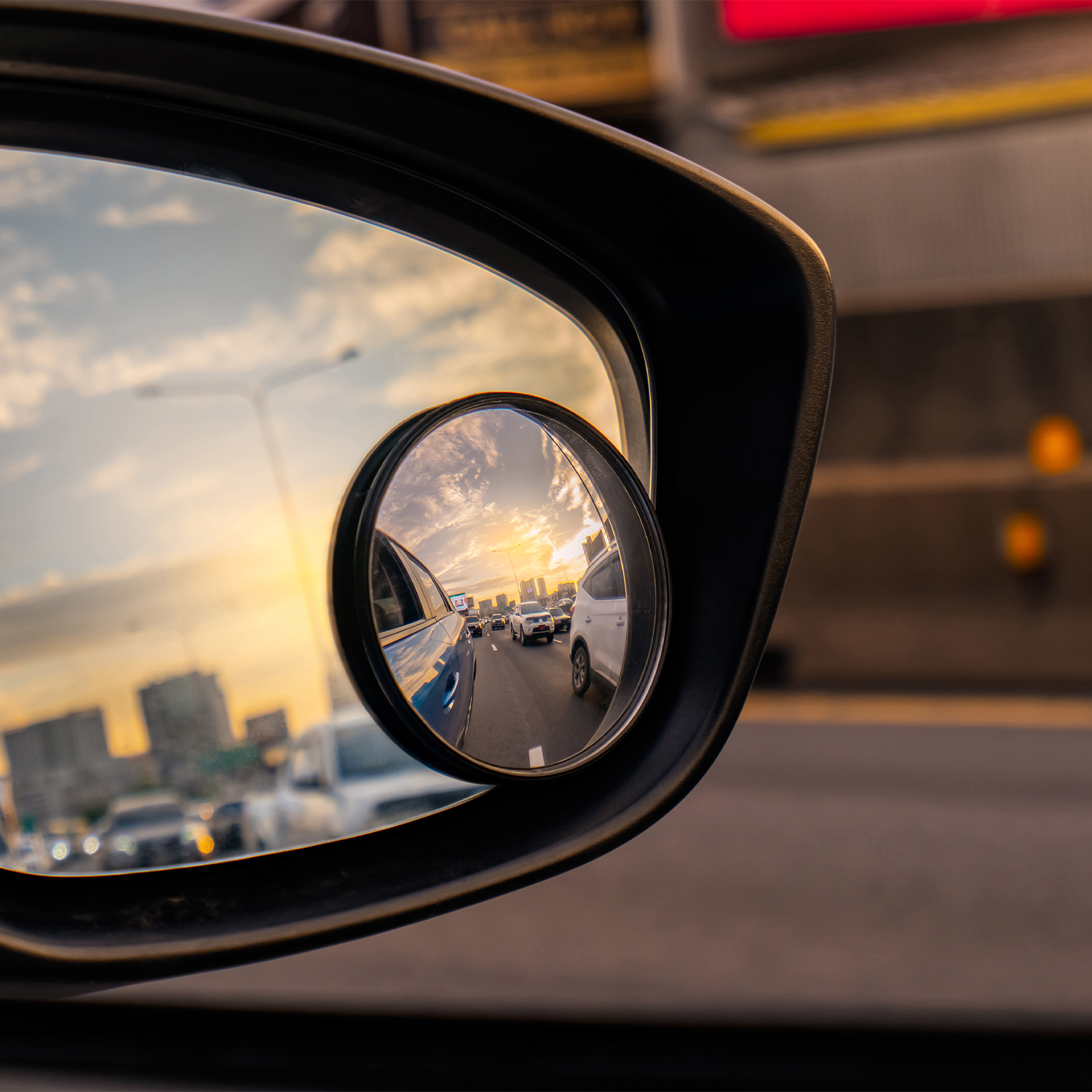 3. Phone Holder:
A phone holder is a must-have in every car. While it's illegal and dangerous to use a phone while driving, a phone holder allows you to safely use your phone for navigation and other tasks without taking your eyes off the road. It's important to note where you place the holder, as it should not obstruct your road view. It's always advised that you set your navigation put your phone on the holder before beginning your journey, and stop at a safe place if you want to make any changes to the existing route.
4. Emergency Escape Tool:
This is a small tool that comes to the rescue during emergencies. It can be used to break your car's windows in the event of a fire. Furthermore, it also has a sharp razor that helps with cutting your seatbelt if it gets jammed and you have to make your way out.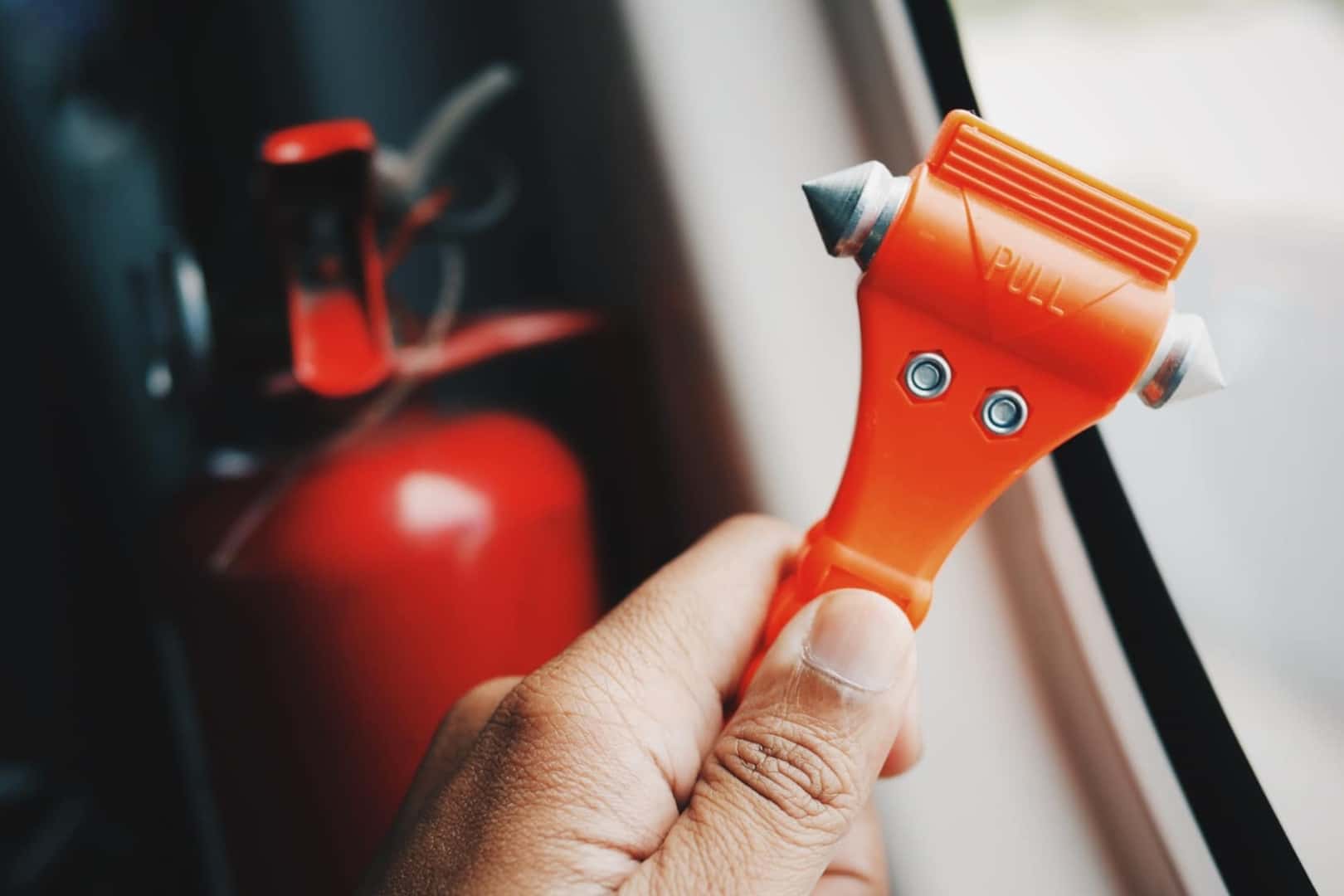 Comfort Gadgets:
1. Seat Massager:
This gadget would work wonders for people who drive or travel long distances. There are different types of seat massagers available, depending on the price you are willing to invest. Some of them only provide vibrating massage, while others come with a thick memory foam to also work as a heated seat, along with different modes of vibrations that focus on different regions of your back.
2. Car Air Freshener:
Pleasant fragrances are known to improve moods, so, placing air fresheners in your car will enhance your mood while driving and keep you happy. Also, if you pass by a recycling site that emits strong odors, the smell can enter your car and make you feel nauseous. Therefore, having air fresheners in your car would definitely be helpful. Moreover, air fresheners are available at a very affordable price and can be easily found in any local supermarket.
Entertainment Gadgets:
1. USB Car Charger:
It's always advisable to have a USB car charger for your phone because you never know when you might need it. If you forget to charge your phone at home and you're traveling to an important place where someone needs to call you, you can simply plug your phone in and charge it while you're on the go. USB car chargers usually come with two USB ports, and it is always better to purchase a high-quality device as it will charge your phone faster.
2. Car Wi-Fi Router:
If you're someone who often travels with your family and friends, this device is perfect for you. It will keep everyone in the car entertained. There are different kinds of Car Wi-Fi Routers available, which vary in terms of battery performance and the number of devices they can connect, depending on how much you're willing to invest.
We hope our article has given you some ideas for car gadgets that you might want to purchase. If you have any questions, please don't hesitate to contact us
Tags: *car_gadgets *car_accessories *safety_gadgets *comfort_gadgets *entertainment_gadgets
Written by Vineetha | 5.6 min read
01 Jun 2023