Top 5 Motability Cars with No Advance Payment
Motability helps people with a disability, their families, and carers to lease a new car, scooter, or powered wheelchair depending on the kind of disability they have; giving them more independence and making their commute easier.
Plenty of automotive companies are now offering Motability vehicles with many discounts and cashback. Some companies even have Motability cars with No Advance Payment, making leasing very simple as there is no need to make any additional payments. You just need to choose your Motability car from your chosen car brand and exchange it with your mobility allowance.
Here are the top 5 Motability cars with No Advance Payment available at Perrys
1. Mazda 2
Mazda2 is considered one of the most reliable cars on the market. All its models come fitted with anti-lock brakes that provide stability and enhanced braking assistance. It's an easy car to drive with straightforward features.
The Mazda 2 is spacious leaving plenty of room for adjusting the seat and steering wheel, including height adjustment which makes it easier even for tall drivers. It received a safety rating of 4 out of 5 by a crash-testing body by EuroNCAP. No matter the weather outside, your lengthy trips will always be comfortable with its climate-control air conditioning, which makes your journey a cosy one.
To provide a seamless driving experience, the inside head-up display shows all the crucial driver information, such as speed and navigation instructions. The Mazda 2 comes with several premium features like LED headlights, rear parking sensors, and 15" alloy wheels.
2. Hyundai i20
The Hyundai i20 is a roomy car with the front driver door opening up to 65 degrees. It includes a rear parking camera and a 10.25" driver supervision instrument cluster. The exterior features a sporty, and sleek design that gives it a luxurious appearance.
A modern, completely digital cockpit is located inside featuring Apple CarPlay/Android Auto smartphone mirroring as a standard fit. The Hyundai i20 includes automated headlights with High beam assist and comfortable cruise control.
3. Peugeot 208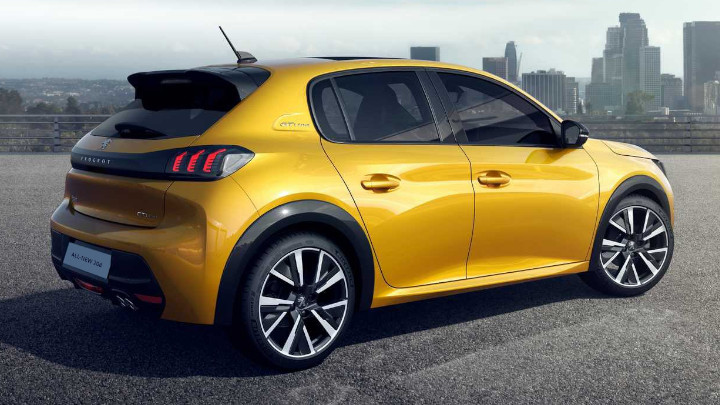 The Peugeot 208 provides the best comfort and an excellent driving experience. It sprints in just 10.8 seconds from 0-62mph. And, unlike other small cars, it's a stylish and distinctive car. The front doors open to a wide 68-degree angle making it easier to enter and exit the car.
When the back seats are upright, there is plenty of room in the boot to fit in a folded wheelchair. It provides you with automatic climate control, rain-sensing wipers, and a steering wheel covered in leather. The Peugeot 208 is a wonderful choice for your first car because of its reputation for high build quality, low operating costs, and affordable servicing charges.
4. Kia Picanto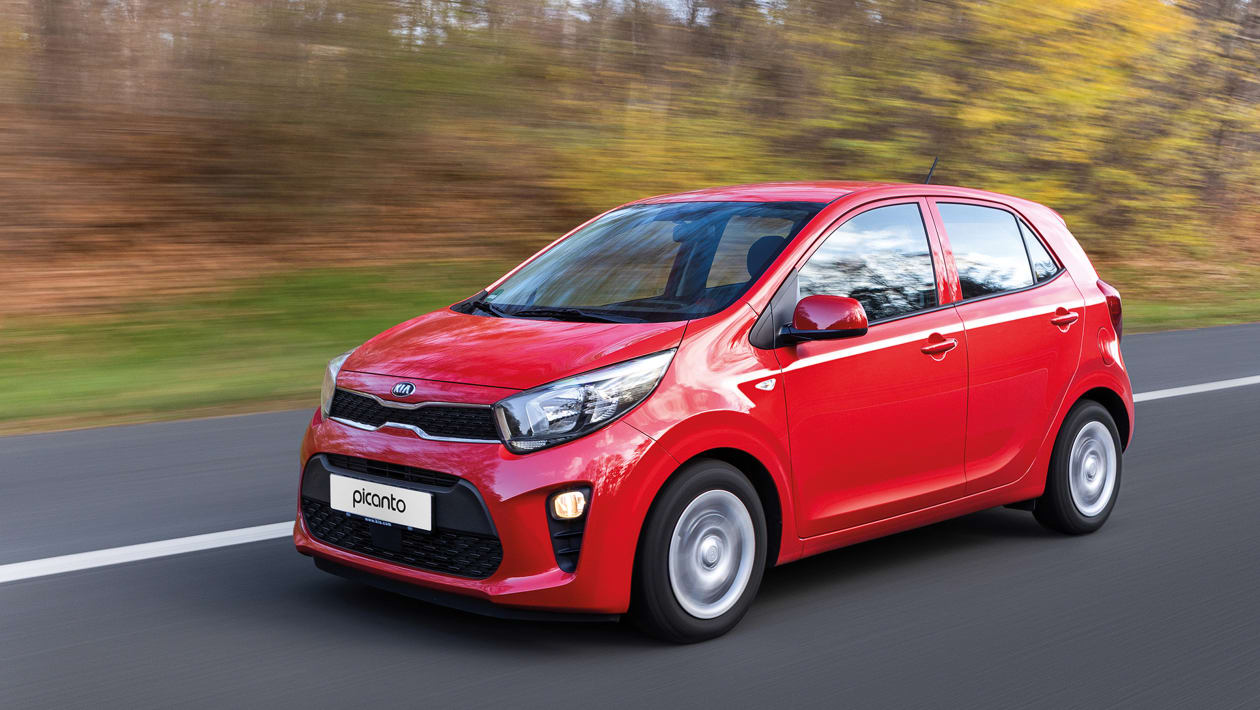 The Kia Picanto has a nice sporty look, with 60/40 split-folding rear seats and electric front windows. It has a convenient infotainment system that is user-friendly and well-equipped. The Picanto is a fun and interesting city car with low running costs.
It comes with 16" alloy wheels, red exterior accents, and gloss black exterior detailing. The inside has a great layout and plenty of space. It includes stunning designs as well as cruise control with a speed restriction, reversing camera, and rear parking sensors. It's a safe car to drive with Hill-start Assist control for safe starts and forward collision-avoidance assist to prevent accidents.
5. MG 3

The MG3 offers superb looks, spaciousness, and a lot of other equipment. The exterior design is sleek and modern. The 16" diamond-cut alloy wheels enhance its sporty appearance. Your trip will be made comfortable with its ergonomic seats. The rear seats can be split 60/40 to make extra space.
When the reverse gear is selected, an automatic rear parking camera activates, providing a clearer view of the hidden spots on the back. With its five doors and roomy back seats, the MG3 is considered as the ideal small family car.
Hope this article helped you make up your mind about choosing your next Motability car with no advance payment. However, if you'd like to know more about our Motability cars and offers, visit your nearest Perrys dealership and get in touch with our Motability specialists.
Tags: *motability_cars *mobility_scheme *travel_made_easy *Mazda *Hyundai *Peugeot *Kia *MG *no_advance_payment
Written by Vineetha | 5.5 min read
17 Nov 2022