Top 5 Most Fuel-Efficient SUVs and Crossovers
SUVs (Sports Utility Vehicles) and crossovers have been gaining popularity since the early 2000s and continue to grow rapidly even at present. These vehicles are designed to provide a higher driving position, increased ground clearance, and greater cargo capacity, making them ideal for families, outdoor enthusiasts, and people needing to transport larger items.
Additionally, SUVs and crossovers offer an amazing off-road experience and are durable enough to withstand any weather condition. Another major aspect that draws people towards these types of vehicles is their modern design, made possible by lightweight materials contributing towards better engine efficiency. To make your next SUV and crossover purchase hassle-free, we have put together a list of the top 5 most fuel-efficient SUVs and crossovers.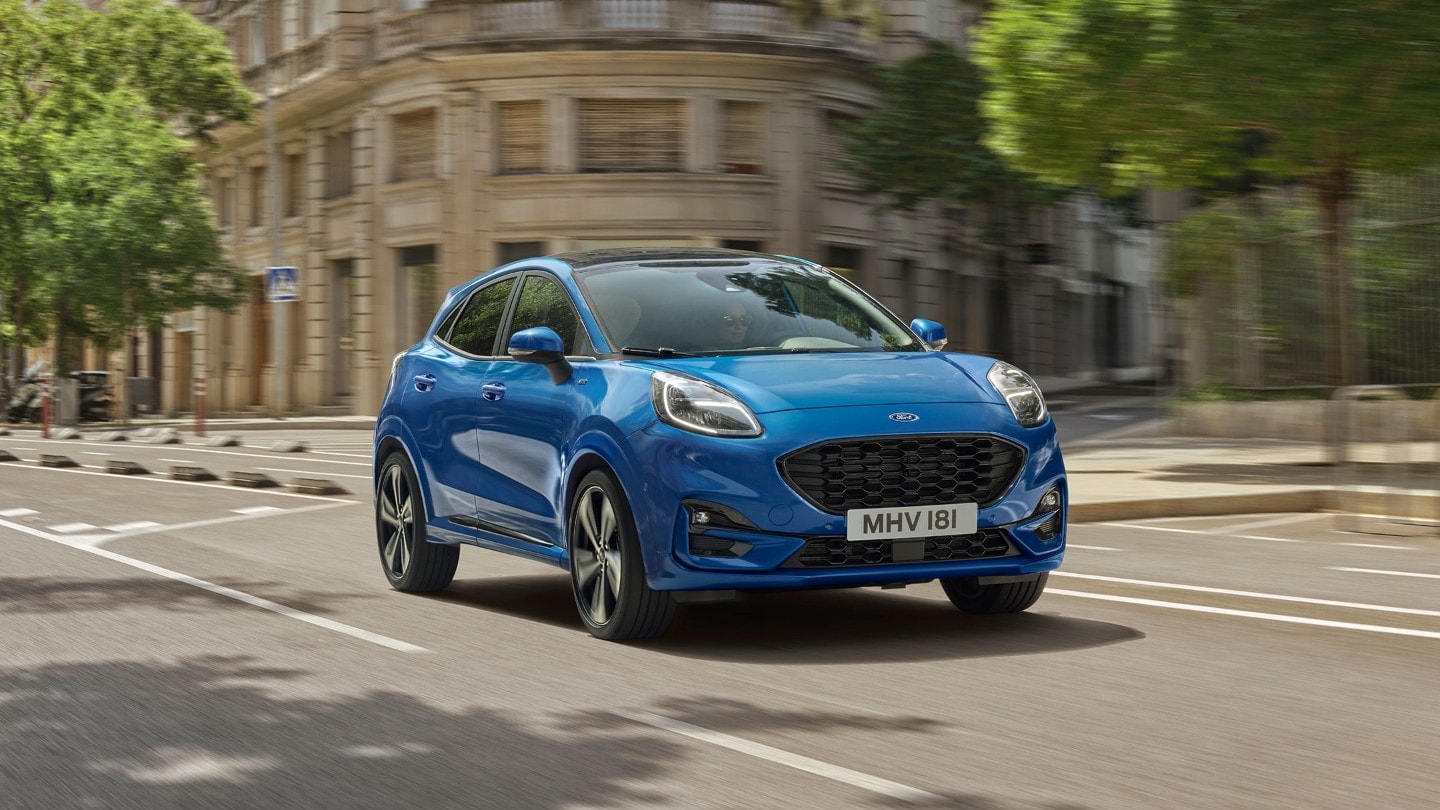 The Ford Puma is one of the most loved compact SUVs thanks to its energy-efficient mild-hybrid technology, which not only saves you from the overall vehicle running costs but also contributes to a greener planet thanks to its low CO2 emissions. The Ford Puma offers a fuel efficiency of up to 52 mpg and provides a range of up to 378 miles with a full tank. Furthermore, it also delivers a smooth and enjoyable ride with its selectable driving modes.
The SEAT Arona is an exceptional compact SUV that offers a perfect combination of performance, style, and functionality. It boasts an array of features that make it a top choice for drivers seeking a luxurious yet comfortable driving experience. The Arona comes with LED headlights as a standard and a 400-liter boot space, making it ideal for long journeys, enabling you to pack all your luggage and gear up for an unforgettable travel experience. The SEAT Arona 1.0 petrol with 95hp provides up to 53mpg and produces the least amount of CO2. Additionally, it comes with rear parking sensors as standard, making your parking smooth and effortless.
The Peugeot 2008 is an SUV that combines style and practicality in equal measure, making it a great choice for anyone looking to turn heads while driving and also save some money. Its entry-level, the PureTech 130, provides a mileage of up to 52.6 mpg. In addition, the car features a spacious boot that provides ample space to fit all of your luggage, and it comes with an 8-speed automatic gearbox. Overall, the Peugeot 2008 is a fantastic option for anyone seeking a distinctive SUV.
The Vauxhall Crossland is a perfect family car, providing functional and practical options to fit everyone's needs. It also offers great engine options and a big boot space. The Crossland comes with a high ground clearance and a commanding road view. Additionally, it has good safety features such as speed sign recognition, which helps maintain the vehicle's speed at all times. With an efficient range in both Petrol and Diesel engines, achieving up to 57.7mpg, it makes a great choice for all cost-conscious buyers.
The Kia Niro is a perfect family car with exceptional features that have made a remarkable impression on the market. The Niro offers good refinement and low running costs, making it an ideal pick. The interior quality and space are also worth mentioning as it provides ample room for all passengers, prioritising comfort. Smart Cruise Control with Stop/Go and Lane Assist comes as standard features, enhancing the driving experience. The PHEV Kia Niro covers up to 36 miles on electric, making it capable of achieving 201.8mpg overall.
We hope our article has helped you inform your next SUV and crossover purchase. However, if you have any further queries or require additional information, please do not hesitate to contact us.
Tags: *SUVs *Crossover *Top5 *Fuel_Efficient *Top_Car_Picks
Written by Vineetha | 4.5 min read
04 Apr 2023