Top 5 Most Asked Questions About Used Cars
Buying a car whether brand new or used is a huge financial commitment. Asking questions is the key to getting the right car for you, plus it's crucial in order to understand what you're buying . So, to make it easy for you we have collated a selection of the top 5 most asked questions about used cars.
What is the Best Used Hybrid to Buy?
Due to the electric car market being so new there aren't as many used hybrids or fully electric vehicles available. However, in a few year's time, when development of powertrains and battery capacity have improved, the market will become very saturated as people will trade-in their electric vehicles to get the newer models.
There are several highly rated used hybrids that are available at the time of writing, such as the Hyundai Ioniq PHEV and the Kia Niro.
Focusing on the Hyundai Ioniq Plug-In Hybrid model, as a used vehicle it is affordable, has brilliant technology with its large infotainment system, and is very efficient. This PHEV has received powertrain upgrades as the Hyundai technology has improved, keeping the car competitive, on tech and mileage.
The Ioniq PHEV has a standard self-charging hybrid engine and motor but the battery is significantly bigger at 8.9kWh, offering 30 miles in EV mode. From new, this vehicle comes with a 5-year unlimited mileage warranty, so if you find a model within this 5-year mileage warranty this gives you even more confidence in purchasing this hybrid.
How to Tax a Used Car?
The process of taxing your car does not differ between any car on the road, new or used. Your car model will fall into a specific band which will decide the total cost of your tax. Whether your car is a zero-emission vehicle and your tax is zero, or if you have an ICE (Internal Combustion Engine), you must always tax your car through the Government website. You can check your vehicle tax here.
You will usually get a letter through the post which is known as a V11 reminder letter. This is to notify you that your vehicle tax is due to run out. The letter will provide you with a 16-digit code which you will need to type in when you tax your vehicle. To tax your vehicle, click here.
How Many Miles Should My Used Car Have and What's a Good Mileage?
On average a car should have 10,000 miles per year. For example if the car is 5 years old then it would calculate to 50,000 miles on the clock. This isn't strictly true for every vehicle, as mileage does depend on how far the person travels, but if you are buying a car for the first time it's a good calculation to bear in mind.
High mileage for a used car is normally seen as 100,000 miles or over and low mileage is normally seen as 75,000 miles or below. However, let's say you are looking at a 2010 plate vehicle with 60k miles, this may be low and make the car more appealing however, if the car doesn't have full service history it may have issues that could arise after you've purchased it. On the other hand, if the car has 100,000 miles on the clock but with full service history this gives you more confidence that the car has been looked after and any faults have been addressed.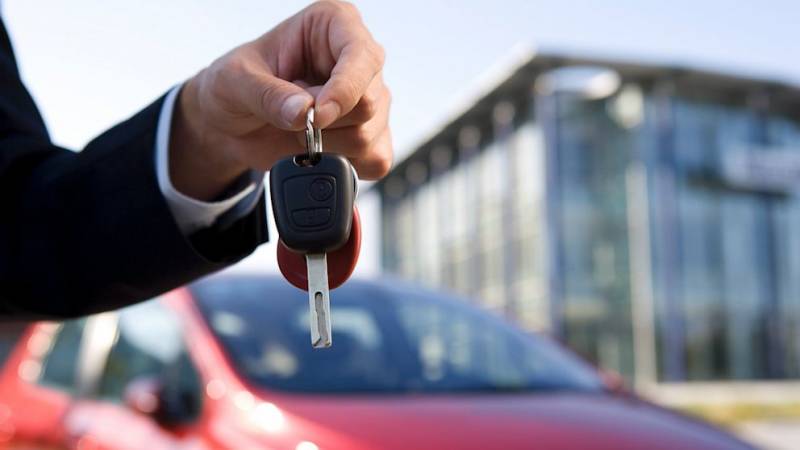 What Are 5 Things You Should Think About or Do When You Buy a Used Car?
There are a variety of things to think about or do when buying a used car. Here are the top 5:
1. Deciding Between a Dealership or a Private Seller
Purchasing from a private seller reduces the finance options available to you and rarely does the car come with a warranty. You need to be sure the car is right for you before agreeing to anything. Purchasing from a dealership is different, you will have several finance options available to you and the car will most likely come with a warranty. Any used car will be checked over before the dealership puts the vehicle up for sale, giving you more confidence and security that the car is going to be reliable.
2. Make Sure the Documents Are All Correct
Check the V5C also known as the vehicle log book. The VIN number stated in the V5C should match the number on the engine. Go through the MOT history of the car, this will tell you a lot about the vehicle. You can find your car's MOT history here, this will show if the car has passed or failed any of its MOTs, what has caused issues in the past and any advisories on the car. This will give you an idea of how reliable the car is and if anything is going to become an issue in the future.
3. Safety, Signs of Damage and the General Condition of the Vehicle
Make sure to look for any signs of damage and check over the general condition of the car. At a dealership the car will be thoroughly checked and any small damage repaired before sale. Check for any paint chips and gaps between panels, these can indicate that the car has been in an accident and then repaired. If the car has been in an accident this could potentially cause issues in the future.
4. Always Take the Car for a Test Drive
Test drives allow you to see how the car handles, test the brakes and see how visible your surroundings are. Check whether the car is reactive, smooth, or even jolty as this will affect your driving and how safe you feel in the vehicle. Listen out for anything that sounds odd and always remember, if you don't feel it's right there is no obligation, you can always walk away.
If you are testing the vehicle at a dealership they will have the insurance covered, if you are testing a car from a private seller remember to put in place temporary insurance for the day.
5. Car Insurance
One of the largest ongoing expenses is your car insurance. Finding a car in a low insurance group will help reduce this cost. Insurance groups are determined by your vehicle's specification. Cars with more expensive gadgets and larger engines are going to be in higher insurance groups. Keeping your car in a secure place like a garage or a locked driveway will also reduce the cost. Make sure you are accurate when providing the estimated mileage as overestimating can increase what you pay.
When taking out an insurance policy you will have a choice of paying it monthly or annually. Paying annually will eliminate interest fees making the overall yearly cost less expensive, saving you money in the long run.
What's the First Few Things to Do After Buying a Used Car?
The first thing is to make sure your car is insured, you don't want to pick up your new car and find yourself in an accident with no insurance.
Next check for any existing recalls. Technology will be updated at times in some vehicle models. You want to make sure you don't miss any of these as the updated technology is imperative to the safety of the drivers and passengers.
Lastly, find a trusted mechanic and schedule any necessary repairs. Whether it's sticking with the dealership garage where you made the purchase or finding a private mechanic. It's good to have their details to hand in case any urgent work needs doing.
If you have a car make or model in mind and we have it in stock, please don't hesitate to contact us here at Perrys and we'll be more than happy to answer any queries you may have or book a test drive for you.
Tags: *Best_Used_Hybrids *Hybrids *EV *Tax *Car_Tax *Mileage *Vehicle_Condition *Car_Insurance
Written by Lois | 10 min read
26 Aug 2022