Top 5 Group 1 Insurance Cars
From an insurance point of view, cars are divided into groups, from 1 to 50, with Group 1 being the cheapest to insure. Usually, small hatchbacks with a small engine will fit into Group 1 insurance. This is model-dependent though, as not all models of that particular car fall into the same insurance group due to their different specs (for example: A Vauxhall Corsa with a 1.0L engine will be cheaper to insure than a Corsa with a 1.4L engine).
We have used a well-known insurance comparison website and, in no particular order, came up with the following list:
The third generation of Vauxhall Corsa is one of the most popular on British roads and a constant best-seller in the used cars marketplace. It's a well-made compact yet spacious car and is available in a wide range of trims and colours. It offers a good fuel economy with 58.9 mpg, making filling up a tank affordable even in times like these where the fuel cost has rapidly increased. Features include Heated windscreen and door mirror, cruise control, speed limiter, Aux input and USB Connection. For Group 1 Insurance you should be looking for a 1.0L engine and either the ecoFLEX or Expression model.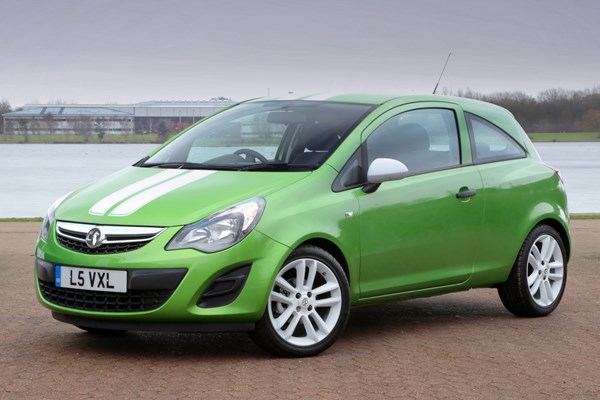 It may look small from the outside, but the Kia Picanto is a brilliant city car, perfect for squeezing in those tight parking spaces. It has five doors and it's available as a four-seater or five-seater, manual or automatic gearbox. It's fuel-efficient with its 64.2 mpg and we have it available here at Perrys in plenty of eye-catching colours. Features include USB and Aux Input, Bluetooth Audio Streaming and heated rear window and mirror. In order to qualify for Group 1 insurance, you should be looking for the 1.0L 66bhp Petrol model.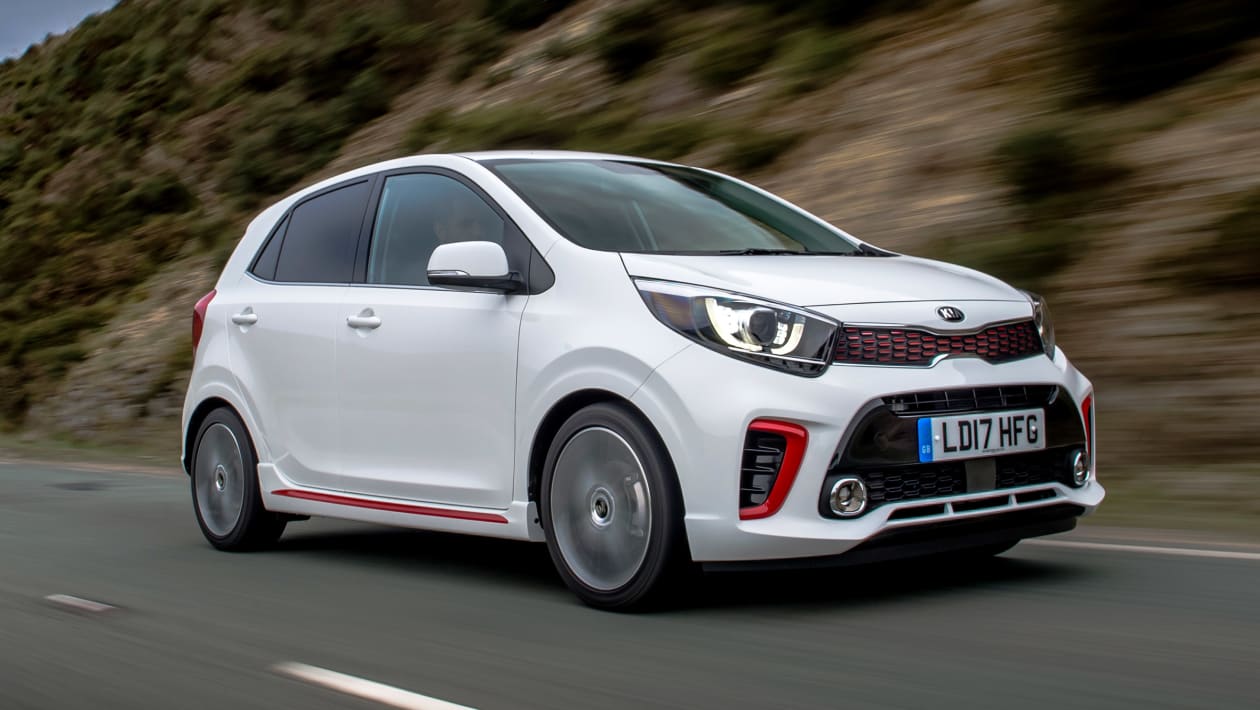 Perfect as a first car or for someone looking for an inexpensive motor, the Citroen C1 achieves 68.9 mpg, making it really affordable to run. It comes in a broad palette of colours (with red being one of the most popular colours) and classy interiors. Features include A 7'' touchscreen, trip computer, DAB radio and USB socket. If you're looking to keep costs down, look for the 3dr 1.0L Petrol 68 bhp engine. Also, with CO2 emissions at 108g/km, the C1 can help you avoid charges in low-emissions areas as well.
There is a reason why the Ford Fiesta has been around for such a long time and it's still a bestseller among used cars; it offers that compact city driving experience combined with high-tech features and affordability. It provides 65.7 mpg in terms of fuel economy and only 99g/km in terms of CO2 emissions. Look for the 1.0L EcoBoost Petrol or Diesel engine, depending on your needs. This will guarantee you a 3dr Fiesta with a heated windscreen, DAB Radio and Ford SYNC Bluetooth Connection with Voice Control, Aux Input and USB connection.
Appearances are deceiving when it comes to the Hyundai i10 as despite looking tiny from the outside, it's a spacious car with enough room for four adults and a boot big enough to fit a week's worth of shopping with its 232 litres. Features include: Heated rear windows, cruise control, speed limiter, trip computer, USB connection and Aux input. When it comes to choosing a trim within Group 1 insurance you have a choice of either S Air, S, SE or Premium trim. Its fuel economy achieves 70.6 mpg, while CO2 emissions are only 93g/km.
We hope our article has given you some guidance on the least expensive cars to run from an insurance perspective, however, should you have any further questions, please don't hesitate to contact us at Perrys.
Tags: *Group_1_Insurance *New_Drivers *New_Driver *Affordable_Vehicles
Written by Lucrezia | 3 min read
24 Aug 2022