Top 10 Most Desired Tech Features in a Used Car
With lockdown, financial constraints and changes in circumstances, an increasing number of people have turned to used cars. A pre-loved car, however, shouldn't be considered a synonymous of a "second-class" car as these cars have still got lots of love to give and may have been dismissed by their previous owner due to lack of use, family expansion or simply because they wanted to upgrade to something new and different.
Here at Perrys we've got a great selection of pre-loved cars from the most well-known world brands, including Vauxhall, Kia, MG, CUPRA, Hyundai, Peugeot, Citroen, Mazda, SEAT and Ford.
A used car can have the same technology as a new one, including some of the most desired features. That is why we have put together a top 10 of the most desired tech features that you will also find in pre-loved cars.
1. Traffic Sign Recognition
When driving in an area you're not familiar with, it can be challenging to keep your eyes everywhere, check the speed limit, who's behind you, the oncoming traffic and maintain your speed. This is why some cars like the 2019 Ford Fiesta-Vignale 1.0 EcoBoost have incorporated an intelligent technology with a front camera scanning the road ahead for traffic signs and flagging them to you on the dashboard. This will ensure you can follow the rule of the road at all times, even if you have a sudden lapse of focus.
2. Collision Mitigation System
Another feature that lots of customers are interested in is the forward collision warning system. This feature is present in cars like our 2019 SEAT Arona 1.0 TSI SE and can warn you (by scanning the road ahead) of an impending collision by detecting stationary or slow-moving vehicles. If the system detects the potential for a crash, it will alert you through beeps and vibrations (depending on your car brand and model).
3. Heated Seats and Steering Wheel
Especially when the weather is cold and wet, heated seats and steering wheel are a lifesaver and a fancy feature to have to get nice and toasty on your way to work. They can be activated and deactivated through the use of a button like in our 2016 Kia Ceed 1.6 CRDI ISG and are powered by a heating element - a long strip of material – that functions as a resistor. You can choose to keep them on and switch them off when needed. However, if you don't want to switch them off, they will do so themselves once the car's thermostat reaches the optimal temperature, to prevent the seat from getting too hot.
4. Blind Spot Monitoring
Sometimes we may be looking straight ahead, especially in a situation of congested traffic and may forget to look at our side mirrors; this is where blind-spot monitoring comes in handy. It's a feature present in cars like our 2019 Mazda CX-5 2.0 SE-L , which uses sensors mounted on both your rear and side mirrors to detect vehicles in adjacent lanes. If there are, you will be alerted by the sensors in an audio or visual fashion. This function is handy especially on busy roads where you'll need to merge into a different lane, minimising accidents and keeping you safe along the way.
5. Apple CarPlay / Android Audio Compatibility
Apple CarPlay and Android Audio are smartphone mirroring systems that will allow you to effectively use your phone hands-free, make calls or even listen to music in your car. By simply connecting your device by USB or Bluetooth like in our 2018 Nissan Qashqai 1.5 dCi 115 Acenta Premium, you'll be able to start using your phone through the infotainment system within seconds without even touching the screen thanks to Siri or Google Assistant (depending on your smartphone).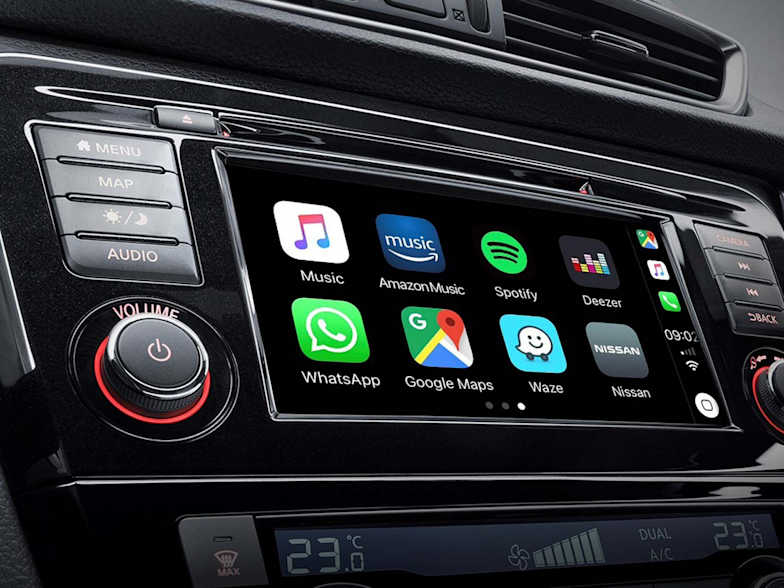 6. Front and Rear Parking Sensors
Parking sensors bring the parking game to a completely different level, especially when living in a busy town with tight parking spaces or when using your off-street parking where you need to fit your car between another two. Front and rear cameras will appear on your infotainment system like in our 2021 Citroen C4 Picasso 1.2 PureTech [130] Shine, guiding you through the process and making parking the easiest of manoeuvres.
7. Lane Keeping Assist
Also known as LKAS, lane-keeping assist system is an excellent safety feature to look at when purchasing a car. It will alert you through a visual cue, vibration or sound when your car has drifted off across a white line, steer it back into the centre of the lane, and warn you about it like in the case of our 2018 Peugeot 3008 1.6 BlueHDI 120 Active .
8. Navigation System
It isn't easy to constantly rely on your smartphone for Maps, especially when commuting long distances or going on a trip, where your phone may run out of charge or data when the Maps function is constantly on. This is where having a navigation system comes in handy, as it will be able to get you from A to B without running out of battery and often even detect speed cameras and changes in speed on the road, as in cars like our 2016 Ford Fiesta 1.0 Zetec S .
9. Keyless Entry
This feature is present in more and more cars these days. Keyless entry is a technology that allows you to open your car without handling a key. The fob (as shown below) will be able to sense when you're close to the car and unlock it, removing that element of looking for your key in your bag or pockets. The intelligent fob will also lock the doors once you turn your car engine off and walk away from your car just like with our 2018 Hyundai i30 1.4T GDI N Line+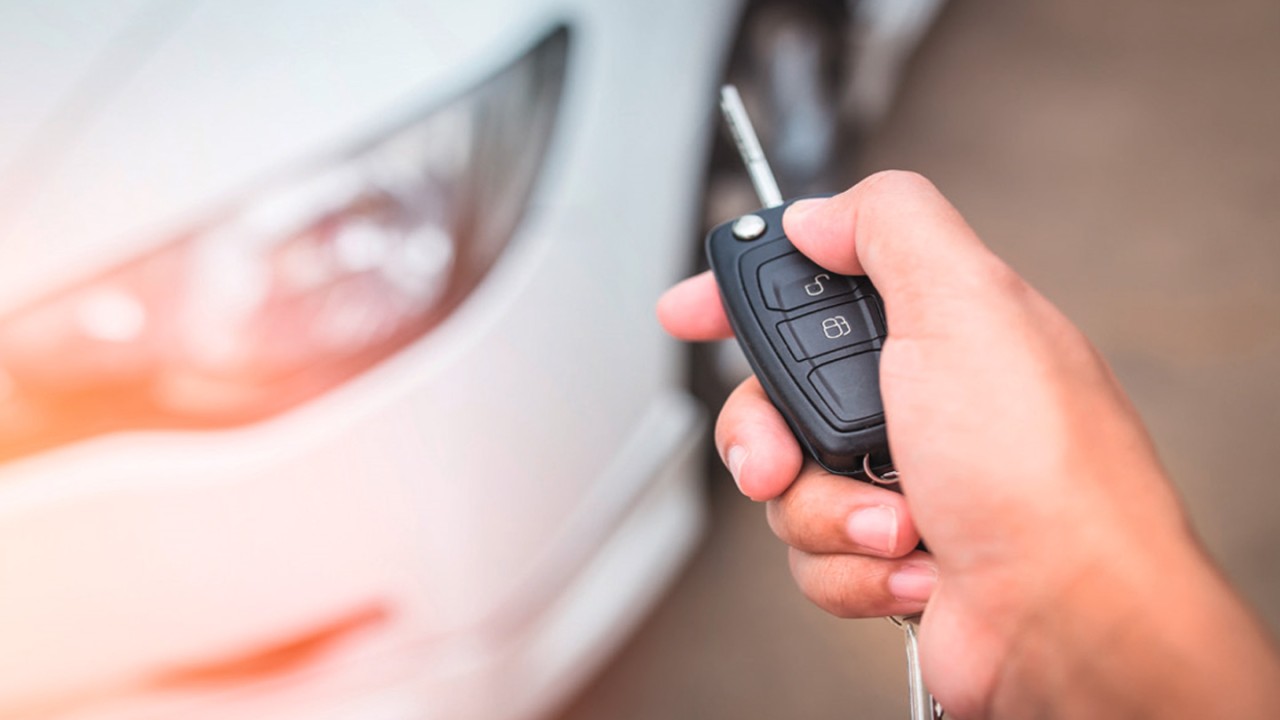 10.Dual Zone Climate Control
If you're the one who is always hot and your kids sitting in the back are always cold, there is a solution to this simple issue, it's dual-zone climate control. This feature will allow you select two separate sections of your car to maintain a different temperature independently from one another with the driver and front passenger choosing their preferred one and the people at the back being able to choose a different one, just like with our 2013 Vauxhall Astra 2.0 CDTI 16V ecoFlex Elite.
We hope that our article has helped you understand what technologies you can expect when purchasing a used car, and remember, a preloved car has still got lots of love to give. Visit your nearest Perrys dealership to find the one that perfectly matches your needs.
Tags: *Used_Car *Sat_Nav *Cars *Heated_Seats *Parking_Sensors *Lane_Keeping_Assist *Blind_Spot_Monitoring
Written by Lucrezia | 4 min read
19 Apr 2022