The MG4: A Hidden Gem in the Electric Car Realm
If you haven't heard of the MG4 yet, you're missing out on a game-changer. This car not only clinched the Carwow 2023 Car of the Year Award, but it also did so without breaking the bank, giving pricier competitors like the Volkswagen ID3 a run for their money.
Design and Appearance
The MG4 is a head-turner, replete with 17-inch alloy wheels and LED lighting, all as standard features. The Trophy version, in particular, brings a sporty flair that's bound to steal glances.
Interior and Comfort
Step inside, and you'll find a clean, uncluttered layout. You're not just getting an affordable vehicle; you're getting quality that often surpasses what you'd find in more expensive models.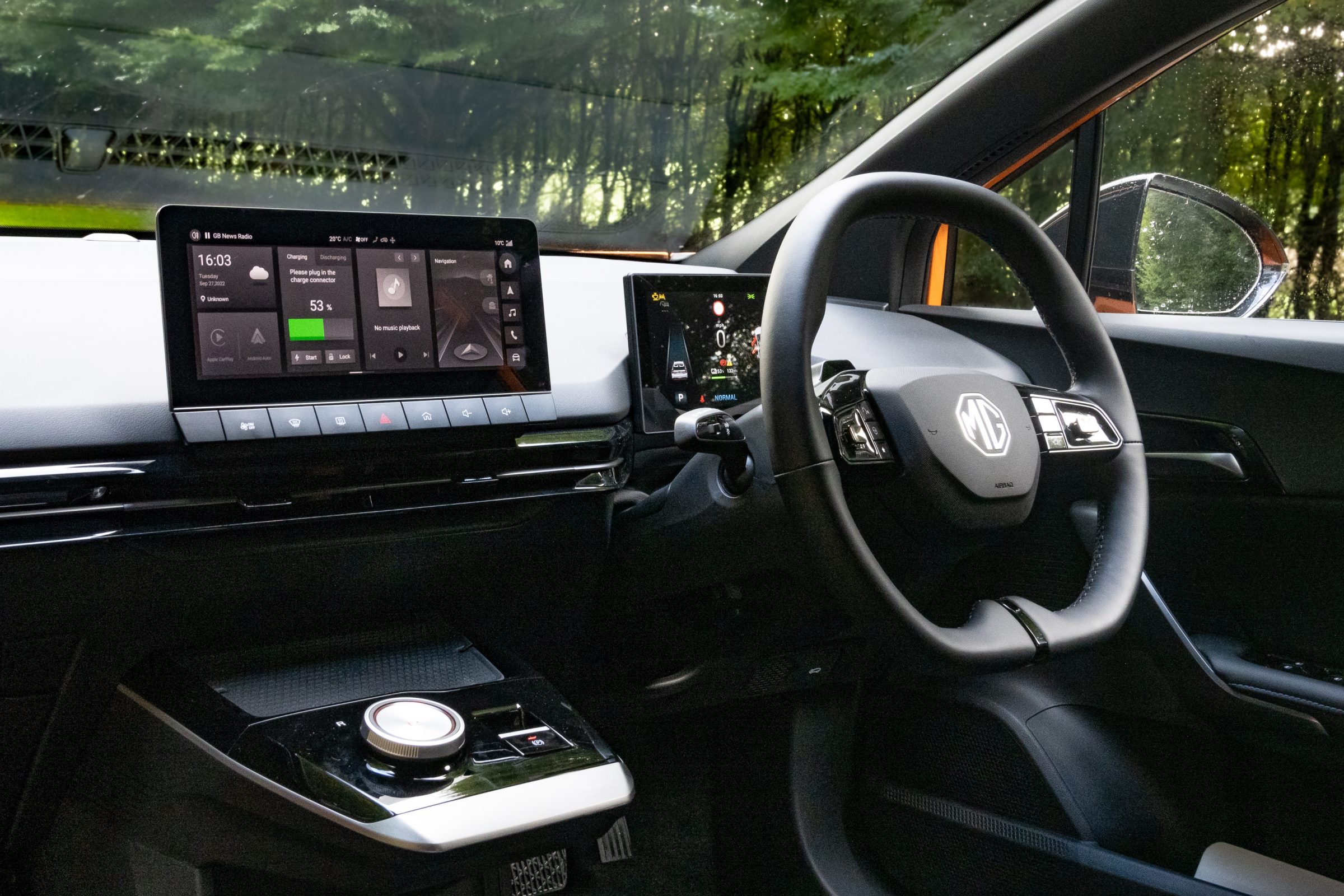 Tech and Usability
The MG4 doesn't skimp on technology, offering a 10.25-inch infotainment screen and a 7-inch driver's display. Apple CarPlay and Android Auto come standard, which is a nice touch.
Practicality
When it comes to space, the MG4 is impressing. Even your tall friends will find the rear seats roomy. While the boot space might not be the largest in the segment, it's thoughtfully designed, allowing you to fit your charging cables without compromising on room.
Battery and Range
Choices abound with the MG4. Whether you opt for the basic, Long Range, or Extended Range version, you're looking at impressive mileage for your electric escapades. And let's not forget the high-performance MG4 XPOWER, a thrill-seeker's dream.
Performance and Driving Experience
The MG4 offers a balanced driving experience that makes you want to keep going. Its well-weighted steering and solid handling make it a joy in urban settings, while its powerful motors ensure a smooth and fast ride on motorways.
Affordability
Starting from a RRP range of £26,995 to £36,495, it's hard to ignore the value proposition of the MG4, especially when pricier competitors offer less.
Safety and Peace of Mind
With a five-star Euro NCAP safety rating and a comprehensive MG Pilot package, the MG4 doesn't compromise on safety. Plus, the seven-year/80,000-mile warranty adds another layer of comfort.
Why Wait? Discover the MG4 Today!
Intrigued? Don't just take our word for it; enquire now or come down to Perrys Aylesbury and experience the award-winning MG4 for yourself. We're confident it'll leave you wanting more.
tags: *mg_4 *mg *electric_cars *ev *electric_vehicle
Written by Dan | 2 min read
02 Nov 2023