Spacious Family Cars Under £10,000
Finding the perfect family car doesn't mean sacrificing space and comfort for affordability. Fortunately, there are several used car models that offer generous boot capacities and clever storage solutions, all while staying under the £10,000 budget.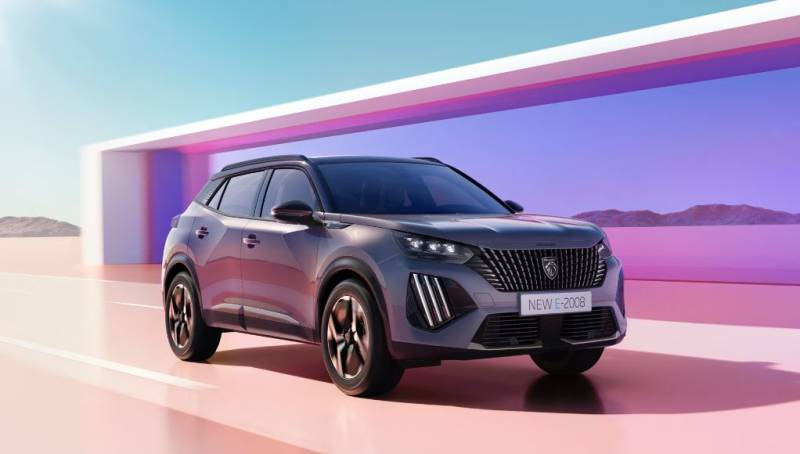 4 of the Most Spacious Used Cars for Families Under £10,000
The search for the ideal family car is an exciting journey that marries the practical needs of daily life with the desire for comfort, style, and functionality. For families, a car is more than just a means of transportation—it's a space where memories are made, stories are shared, and countless adventures unfold.
When it comes to family cars, interior space and storage can greatly impact day-to-day life. Parents need a vehicle that can accommodate groceries, sports equipment and all the other essentials that come with family activities.
Here are four models that offer impressive boot capacities and innovative storage solutions, all while fitting within a budget of £10,000.
Ford Kuga
The Ford Kuga stands out as a versatile family car with a boot capacity of 412 litres when the seats are up, expanding to a remarkable 1,534 litres when the seats are folded down. Not only does it provide ample space, but it also offers clever storage options.
You'll find practical compartments such as the centre console, door bins, and even a dedicated space for smartphones near the gears. The Kuga strikes a perfect balance between style, comfort, and practicality.
Peugeot 2008
For families seeking a blend of aesthetics and functionality, the Peugeot 2008 is a strong contender. With a boot capacity of 434 litres and an extended 1,467 litres when the seats are down, it offers considerable space for all your needs.
What sets the 2008 apart is its focus on family-friendly features. From door pockets and a front centre armrest to cupholders, a shelf, and an open cubby, this model ensures that every inch of space is optimised for your family's convenience.
Vauxhall Astra
The Vauxhall Astra combines elegance with practicality, offering a boot capacity of 422 litres (seats up) and 1,389 litres (seats down). This hatchback doesn't compromise on style while providing ample storage solutions.
Notable features include a centre console, a luggage compartment cover for added privacy, and rear door pockets for easy access to frequently used items. The Astra's sleek design and functional storage make it an ideal family companion.
SsangYong Korando
If space is your top priority, the SsangYong Korando delivers with a remarkable boot capacity of 551 litres (seats up) and 1,248 litres (seats down). It goes beyond just boot space, with thoughtful features like cup holders and a smartphone holder to keep your essentials within arm's reach.
The Korando's focus on spaciousness ensures that your family's comfort is never compromised, making it a great choice for those who prioritize roominess.
Making the Right Choice
Selecting the ideal family car goes beyond simply considering the available space; it involves a comprehensive evaluation of your family's unique needs and preferences. Each of the four models—Ford Kuga, Peugeot 2008, Vauxhall Astra, and SsangYong Korando—offers a distinct combination of features, aesthetics, and practicality. Here's a closer look at the factors to weigh when making this significant decision.
Tailored to Your Lifestyle
Begin by assessing how you and your family typically use a car. Do you frequently embark on road trips, requiring ample luggage space? Are you navigating city streets and parking lots, necessitating compact yet spacious options? By aligning the car's attributes with your lifestyle, you ensure that your purchase enhances your daily experiences.
Interior Space Versatility
While all four models offer impressive boot capacities, consider how each one utilizes its interior space. The Ford Kuga's foldable rear seats, for instance, allow for seamless transformation between passenger and cargo space, perfect for versatile use. The Peugeot 2008's array of storage compartments ensures that everything has its designated spot. Weigh these features against your needs for maximum adaptability.
Storage Solutions
The innovative storage solutions embedded within each model contribute significantly to convenience. The Vauxhall Astra's luggage compartment cover ensures privacy and neatness, while the SsangYong Korando's cup holders and smartphone holder demonstrate thoughtful details for modern families. Prioritize the features that align with your family's daily routine.
Fuel Efficiency and Maintenance
Beyond space and storage, fuel efficiency plays a vital role in long-term cost-effectiveness. Research the mileage each model offers and evaluate its environmental impact. Additionally, consider maintenance costs, as well-maintained models are more likely to provide reliable service throughout their lifespan.
Safety Features
Safety is paramount, particularly for family cars. Investigate each model's safety features, such as airbags, traction control, and advanced driver-assistance systems. A car equipped with comprehensive safety measures ensures peace of mind for you and your loved ones.
Budget and Financing
Of course, budget considerations play a crucial role. With a £10,000 budget, explore the availability of used models that meet your criteria. Factor in insurance costs, taxes, and any potential financing options to determine the overall feasibility of each model.
Test Drives and Expert Opinions
Practical research should be complemented with real-world experiences. Schedule test drives for the models you're interested in. Evaluate how they handle, their comfort level, and their ease of use. Additionally, consult automotive experts' reviews and user testimonials to gain a well-rounded perspective.
A Car That Resonates
Ultimately, your chosen family car should resonate with you and your family members. It should align with your values, preferences, and aspirations. Beyond the technical specifications, choose a car that elicits excitement and pride, making every journey an enjoyable experience.
Tags: *astra*vauxhall_astra*vauxhall*2008*peugeot_2008*peugeot*puma*ford_puma*ford*korando*ssangyong_korando*ssangyong*
Written by Natalie
25 Oct 2023