Learning to Drive With a Disability: Everything you need to know
Having a disability doesn't necessarily mean you can't drive; in fact, depending on your requirements, several adjustments can be done to help make your driving or travelling experience as comfortable as possible. This article can be helpful if you wish to learn to drive but have a disability.
Applying for your Provisional Licence
If you are eligible for the highest rate of the Motability Disability Living Allowance, you can start driving at 16. The earliest you can apply is three months prior to your 16th birthday.
The DVLA will send you a D1 form in the post that you will need to fill out and return. Once this is sent, the DVLA will send you a medical confidence form, which will ask you for information about your disability. The DVLA may ask you for further details as well, but don't worry; this is totally normal! They may ask you to allow them to contact your doctor or to ask you to see their specialist to make sure they provide you with the most suitable licence.
Once all the above is completed, they will review all the documentation you provided them with and issue you a licence.
Theory Test
Anyone learning to drive is required to take a theory test. This exam tests your theoretical knowledge of driving on the road. You have to pass this before you can go on to take your practical test.
Make sure you revise the highway code and thoroughly know practical in-car hazard awareness. And only book your test if you can drive unprompted. A DVD with sign language is available, making the test accessible to everyone. The test is also available in spoken or written format.
Theory tests are held at test centres, and most have wheelchair access. Arrangements can be made for the test to be taken at home or another centre if your local one is not accessible to you.
You will need to inform the DVSA in advance whether you have any accessibility or other requirements so that these arrangements can be made.
Practical Test
The practical test is available for anyone regardless of impairment or condition. In 2017 changes were made to the test to make it more realistic of what manoeuvres you would do more often, such as, instead of reversing around a corner, they changed this to reverse into a parking bay.
Tests are usually around 20 minutes. You may be allowed extra time for your test, allowing you to explain to your examiner the function of any adaptations that you use and to help you get in and out of the car without the need to rush.
You can book your practical test here.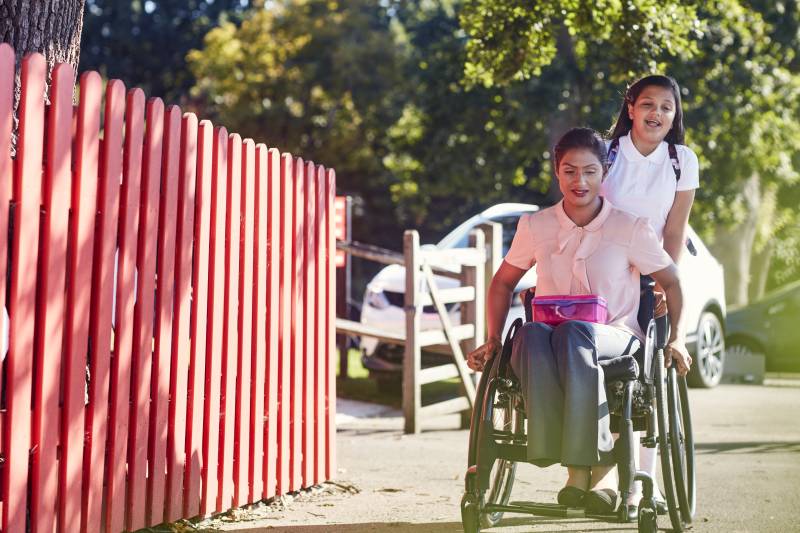 Motability Customers
Motability offers a Driving Lesson Grant programme, covering the cost of up to 40 hours of driving lessons through an approved instructor. They also provide familiarisation lessons which offer a chance for you to get used to a new way of driving or a different vehicle.
Instructors
If you go through with the grant with Motability, they will provide you with an approved instructor. If you are looking for a private instructor, look for those who have taken specialised courses. The more experienced instructors can teach you more than the practicality of driving. They can teach you how to get in and out of the car to suit you more easily, how to get your wheelchair in and out of the car and how to work any adapted controls. Click here to find the right instructor for you.
Find out more about Motability here.
Tags: *Disability *Learning_To_Drive *Learners *New_Driver *Motability *Motability_Scheme
Written by Lois | 4.6 min read
12 Dec 2022