City Cars Under £7,000
If you regularly find yourself driving through busy city streets, either for work or leisure, finding the right car that suits your needs and budget can be a challenging task.
When it comes to city driving, having the right car can make all the difference. With tight streets, limited parking and congested traffic, you need a vehicle that is nimble, efficient, and reliable.
On top of this, you will have ongoing costs, such as petrol and insurance to consider, so you want something that won't break the bank.
If you're on a budget and looking for a used car under £7,000, we've got you covered.
With a budget of £7,000, there are several options available on our used cars that offer great value, reliability, and efficiency for city driving.
For city driving, you are likely to want a compact hatchback rather than a spacious SUV that would ultimately cost more to run, so we'll cover a range of hatchback options that provide comfort, agility, and cost-effectiveness.
Ford Fiesta
The Ford Fiesta is a popular choice among urban drivers who value agility and technology. With its responsive steering and precise handling, the Fiesta delivers an engaging driving experience in city environments.
It offers a range of advanced features, including Ford's SYNC infotainment system, which allows you to stay connected and entertained on the go. The Fiesta also comes with various engine options, providing a good balance between performance and fuel efficiency.
Not only this, the Ford Fiesta recently won the Carbuyer Used Car of the Year 2022 award, so you know you are choosing a reliable car.
Average MPG: 63mpg
Citroën C1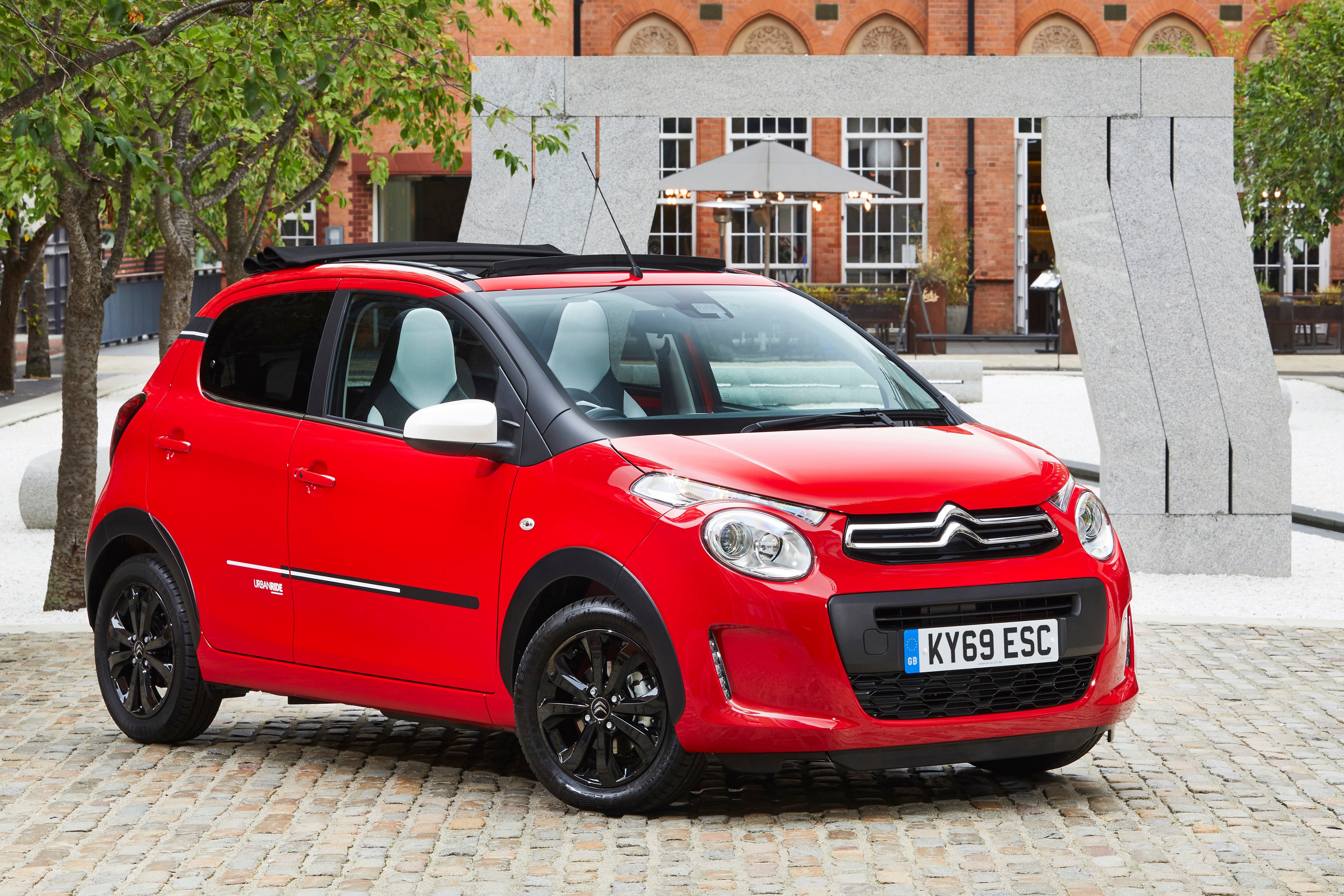 If you're looking for a fun and efficient car for city driving, the Citroen C1 is worth considering. With its distinctive styling and compact dimensions, the C1 stands out on the road while being easy to park in tight spots.
The C1 excels in fuel efficiency, making it an economical choice for daily commutes in the city. It offers a smooth and comfortable ride, ensuring a pleasant driving experience even on bumpy urban roads. The C1's compact size also makes it effortless to manoeuvre through traffic.
Average MPG: 61mpg
Vauxhall Corsa
The Vauxhall Corsa is a versatile and reliable choice for city driving. With its compact size, the Corsa is easy to navigate through busy urban areas. It offers responsive handling, allowing you to tackle narrow streets and corners with confidence.
The Corsa also provides a comfortable ride, thanks to its well-designed suspension system. Additionally, the Corsa comes with a range of engine options, including efficient petrol and diesel variants, catering to different driving preferences and needs.
The Vauxhall Corsa has been awarded Carbuyer Used Car of the Year 2023 and it is the bestselling new car year to date, which makes it the ideal option with your £7,000 budget in mind.
Average MPG: 50mpg
Hyundai i10
The Hyundai i10 is a popular choice for city driving, and for good reason - it's compact, stylish, and offers a comfortable ride. The i10 is known for its excellent fuel efficiency, making it an economical option for daily commuting in the city.
With its nimble handling and small turning radius, manoeuvring through tight city streets and parking spaces is a breeze. The i10 also boasts a well-designed interior with modern features, providing a pleasant driving experience.
Average MPG: 53mpg
Nissan Micra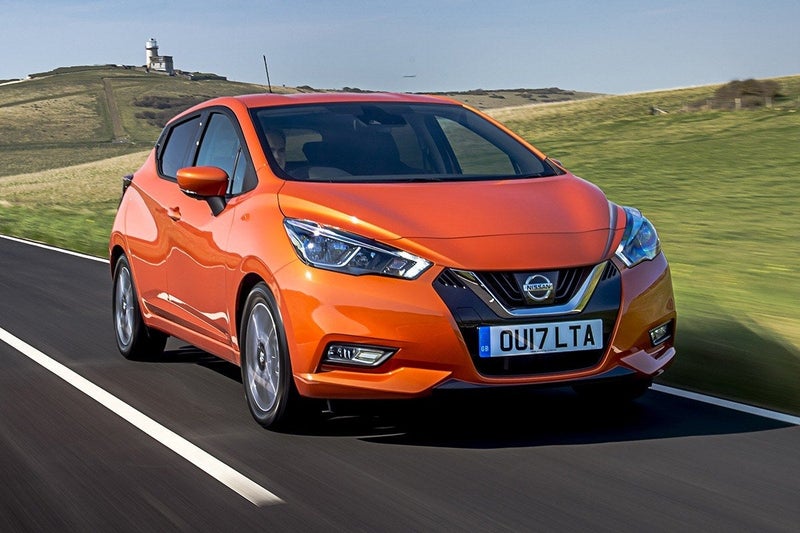 The Nissan Micra is a popular choice for city driving, known for its compact size, manoeuvrability, and fuel efficiency.
With a stylish and modern design, the Micra offers a comfortable interior and a smooth ride. Its small footprint makes it easy to navigate tight city streets and find parking spaces. Additionally, the Micra boasts impressive fuel economy, ensuring fewer stops at the petrol station.
With a budget of £7,000, you can find well-maintained used Micra models that provide reliability and practicality for urban commuting.
Average MPG: 56mpg
What to look for in a used car?
When embarking on the quest for a used car priced under £7,000 for city driving, it is important to consider factors such as fuel efficiency, size, manoeuvrability and reliability.
There are a few factors you should consider and remember not to prioritise low cost over quality.
Here are some key aspects to look for in a cheap car:
Reliability
You should opt for a car known for its reliability as well as being low cost. You should consider brands and models that have a reputation for longevity and require fewer repairs such as the ones we recommend in this article.
Fuel Efficiency
Consider the car's fuel efficiency, especially if you'll be using it primarily for city driving. Look for cars with good miles per gallon (MPG) ratings to save money on fuel costs in the long run. We have listed the MPG for each model here in this article.
Maintenance and Repair Costs
Cheaper cars should also have affordable maintenance and repair costs. Avoid models that require expensive parts or specialised mechanics (usually premium brands such as Mercedes Benz and Land Rover). Choose vehicles with readily available and reasonably priced replacement parts.
Insurance Costs
Research the insurance costs associated with the car you're considering. Insurance premiums can vary significantly depending on the vehicle's make, model, and year. Choose a car with lower insurance rates to save money in the long term.
Safety Features
Never compromise on safety, even when buying a low-cost car. Look for models that come equipped with essential safety features such as airbags, anti-lock braking systems (ABS), stability control, and traction control.
Service History
If possible, obtain the service history of the car you're interested in. This will give you an insight into how well the vehicle has been maintained and if any major repairs or accidents have occurred. The service book should be available to view when you test drive a vehicle.
Mileage
Consider the mileage of the car. Higher mileage typically means more wear and tear on the vehicle. Look for cars with lower mileage if you want a more reliable and long-lasting option.
Resale Value
While you may not be thinking about selling the car immediately, it's essential to consider its future resale value. Some car models retain their value better than others, which can be advantageous if you plan to sell or trade-in the vehicle down the line.
Ownership and Title
Ensure that the car has a clean title and verify its ownership history. Avoid vehicles with salvage titles or a history of accidents or theft.
Remember, while finding a cheap car is important, it's equally crucial to prioritise quality, reliability, and safety. By considering these factors, you can find a cheap car that meets your needs and provides a satisfactory driving experience.
The Nissan Micra, Hyundai i10, Ford Fiesta, Vauxhall Corsa, and Citroen C1 all emerge as outstanding options, seamlessly blending these qualities for those with a budget of £7,000.
Depending on personal preferences, a suitable choice can be found that aligns with both needs and budgetary constraints.
If you would like to see all the used cars we have for sale under £7,000 you can browse the used car selection using our advanced search.
Tags: *city_car *city_driving *vauxhall_corsa *citroen_c1 *nissan_micra *hundai_i10 *ford_fiesta
Written by Natalie | 2.30 min read
07 Jul 2023