10 best picnic spots within driving distance (North West)
Can you think of anything more quintessentially British than a lovely picnic? You might not know that they actually originated in France – although they probably weren't held on gingham blankets! Nothing conjures up more childhood memories than soaking up the fresh air as you tuck into an outdoor feast. But the best part is that they can suit every budget, making them the perfect day out as the weather warms up.
It's estimated that the average person in the UK goes on three picnics a year1 – the perfect opportunity to enjoy some fresh air and nature, plus all the mental health benefits they bring. A recent study even found that high rates of outdoor play before the pandemic made teens more resistant to negative changes in social well-being. And for teens able to get involved with nature-based activities during the pandemic, their well-being was on par with pre-pandemic levels.2
The North West is filled with natural beauty and there are plenty of places to set up a picnic – so many that it can be hard to choose. So why not take a look at some of our favourite spots? This instalment of our Perrys travel guide is all about picnics – explore the best places in the North West below!
Dunham Massey
No matter the season, Dunham Massey's gardens are full of colour and scent for a delightful walk round. The large grounds offer plenty of ancient woodland to explore, as well as a resident herd of fallow deer and other wildlife, such as owls and woodpeckers. You'll need to book ahead for your visit (car parking included), and National Trust members go free.
Get directions here.
Hare Hill
The ideal place for a spring picnic, Hare Hill offers a tranquil wooded garden, surrounded by historic parkland, with a delightful walled garden at its heart. Enjoy plenty of colour from the snowdrops, narcissi and cyclamen, soon followed by stunning rhododendrons, azaleas and magnolia. Book your visit in advance to guarantee entry and parking – National Trust members go free.
Find directions here.
Speke Hall
Offering splendid views over the River Mersey, and surrounded by beautiful woodland and gardens, Speke Hall is bursting with glimpses of its Tudor-period history. Exploring these grounds is a fun-filled family day out, and they offer plenty of quiet spots for you to set up your picnic. Book ahead to ensure your entry and parking – National Trust members go free.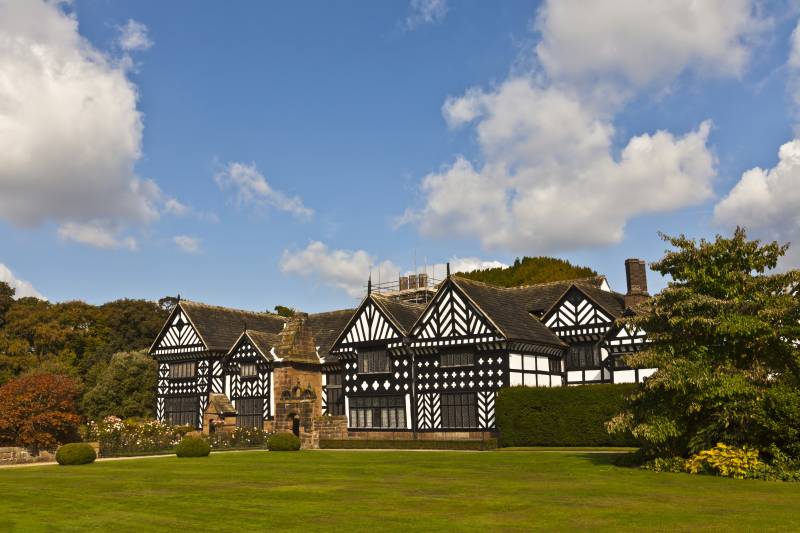 Speke Hall
Get directions here.
Beacon Fell Country Park
Consisting of 271 acres of woodland, moorland and farmland, you'll find plenty to do and explore at Beacon Fell Country Park. Spectacular views reach all the way to the Isle of Man on a clear day, while stoats, weasels and even Roe deer can be spotted roaming the woodland. Admission is free, and pay and display car parking is available for just £1 per day.
Find directions here.
Crook O'Lune
A popular and attractive spot where the River Lune travels in a big curve through tree-lined banks, we can't think of a more relaxing place to enjoy the sunshine with a picnic. You'll find wonderful views of the Lune Valley and a café for refreshments. Admission is free, and pay and display car parking is available for just £1 per day.
Find directions here.
Pendle Hill
Most famous for its links to the now notorious witch trials of 1612, Pendle Hill and its surrounding towns and villages are a truly bewitching area of Lancashire. There are numerous long and short walks to enjoy, with plenty of spots to stop and enjoy a picnic. There are numerous car parks around the area – charges may apply.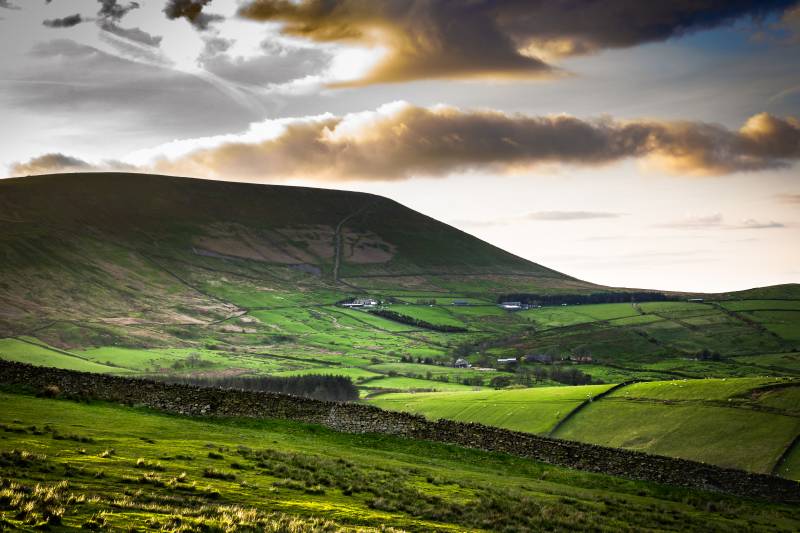 Pendle Hill
Get directions here.
Turton Tower
Turton Tower is surrounded by lovely woodland and gardens, offering an adventure playground perfect for kids looking to burn off some energy before their picnic. While the tower itself is closed due to current restrictions, the café is open for takeaway, and it makes for a dramatic backdrop while you tuck into your picnic.
Get directions here.
Brock Bottom
With plenty of shallow water to paddle in and lovely dog-friendly walks through the woodland, Brock Bottom is a fantastic location for a family picnic. You'll find a designated picnic area with tables, and free parking available too.
Get directions here.
Crummock Water
With the mighty Grassmoor to the west and the fells of Mellbreak to the east, stunning views are par for the course at Crummock Water. Simply explore the lakeside and maybe even find Lakeland's tallest waterfall, before settling down in a quiet spot to enjoy your feast. There are a number of parking spots, some of which may be chargeable.
Get directions here.
St. Herbert's Island – Derwent Water
The largest of Derwent Water's four permanent islands at around five acres, you can have your very own Swallows and Amazons adventure this spring. With a rich history and the inspiration for Beatrix Potter's Owl Island (from The Tale of Squirrel Nutkin), you can hire a canoe from one of Derwent Water's marinas and set out on a fantastic family adventure! There are plenty of car parks located around the lake for your convenience (may be chargeable).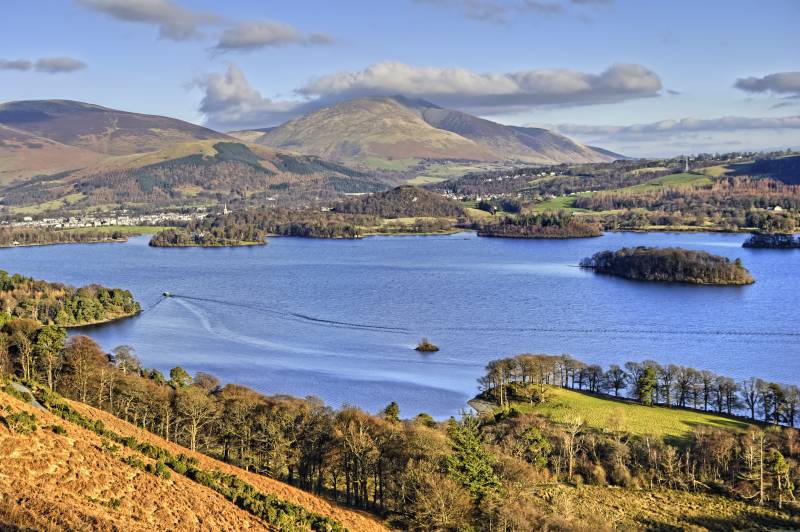 St. Herbert Island, Derwent Water
Get directions here.
Found your first picnic site? Then it's time to pack up your car and get on the road! Make sure you remember the picnic essentials first (and double-check the hamper isn't still on the roof!) – Country Living magazine suggests light and fresh salads along with baguettes and, of course, fruity punch. Find their recipe ideas here. And don't forget to stock the front of the car with snacks and activities to keep everyone entertained on the journey – according to a Perrys survey, 41% of people start arguing within the first hour of the trip!
The single most important thing to consider, however, is making sure your car is in tip-top condition – Perrys can help with a health check and service to give you complete peace of mind.
Looking for the perfect car for the trip? Take a look at our Perrys Recommendations below or view our range of used cars::
1 https://www.awarenessdays.com/awareness-days-calendar/national-picnic-week-2021/
2 https://www.futurity.org/nature-outdoor-play-teens-well-being-pandemic-2530722/
Written by Perrys | 7 min read
08 Apr 2021