10 best picnic spots within driving distance (Kent)
It'd be hard to find anything more quintessentially British than a picnic, although it may surprise you to learn that they originated in France. For us, nothing says spring like rolling out a gingham blanket and enjoying an outdoor feast while soaking up the fresh air. And the best part? Picnics can suit every budget, making them the perfect day out as the weather warms up.
It's estimated that the average person in the UK goes on three picnics a year1 – the perfect opportunity to enjoy some fresh air and nature, plus all the mental health benefits they bring. A recent study even found that high rates of outdoor play before the pandemic made teens more resistant to negative changes in social well-being. And for teens able to get involved with nature-based activities during the pandemic, their well-being was on par with pre-pandemic levels.2
Kent is filled with natural beauty and there are plenty of places to set up a picnic, so many that it can be hard to choose…so why not take a look at some of our favourite spots? This instalment of our Perrys travel guide is all about picnics – explore the best places in Kent below!
Chartwell
With beautifully maintained lawns and gardens, Chartwell is the perfect spot for a typically English picnic – there are picnic benches provided or you can simply spread a blanket out on the lawn and enjoy a British summertime treat. You'll need to book your ticket (including parking) in advance – National Trust members go free.
Get directions here.
High Rocks
For older families or adults (no one under 18 is allowed on site), the High Rocks in Tunbridge Wells are steeped in history, dating back millions of years. Explore acres of breathtaking sandstone rocks interlinked with bridges, providing a scenic walk in a tranquil woodland setting. There's free parking, and admission costs £6 per person.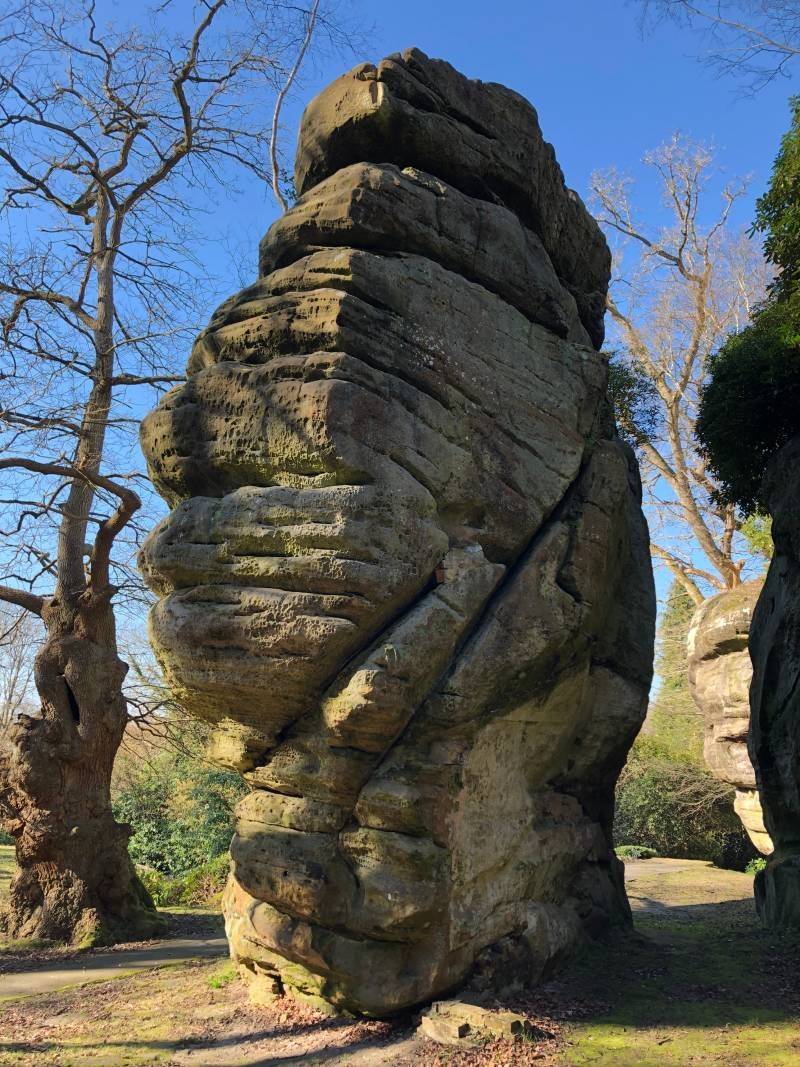 High Rocks
Get directions here.
Emmetts Garden
Emmetts Garden offers panoramic views over the unspoilt Weald as well as some great walking opportunities. Explore the rose and rock gardens, take in the views and enjoy shows of spring flowers and shrubs, followed by vibrant autumn colours. Book your parking/tickets in advance to guarantee admission.
Get directions here.
Kingsgate Bay
Kingsgate Bay is a sheltered sandy cove backed by high white chalk cliffs. The beach is probably best known for its sea caves, which are reputedly some of the best in the country. A fabulous family day out! Parking is available nearby, which may be chargeable.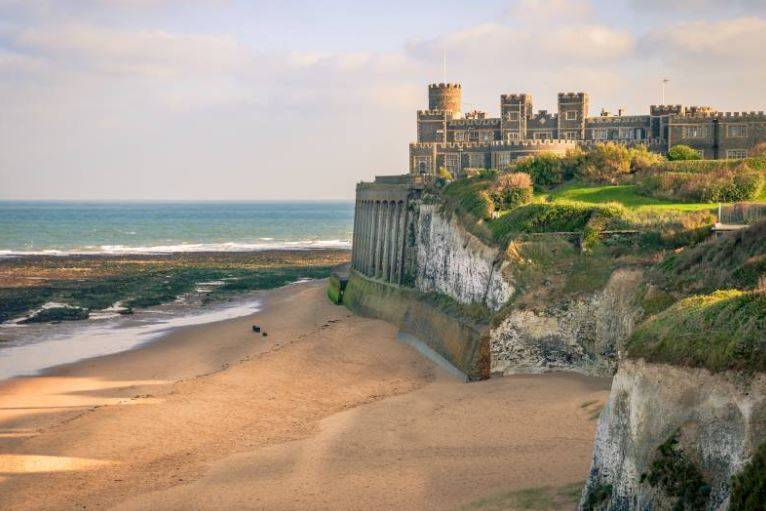 Kingsgate Bay
Get directions here.
Sissinghurst Castle Garden
A beautiful castle with fascinating history, it's impossible not to feel poetic after exploring the lovely gardens here. After taking in the lovely scenery, there's no better place for a relaxed picnic on a sunny afternoon. Book your parking/tickets in advance to guarantee admission.
Get directions here.
Riverhill Himalayan Gardens
Riverhill is renowned for its beautiful and historic gardens, expansive views across the Weald of Kent and warm and friendly welcome (even for dogs!). The family-run gardens are perfect for exploration, and there are always creative events on to entertain. There's a large, free car park, but pre-booking is essential.
Get directions here.
Knole Park
At Kent's last medieval deer park, take in the scale and magnificence of this 600-year-old estate by exploring the grand courtyards and tranquil orangery or wander the winding paths in the parkland, still populated by wild deer. Book your parking/tickets in advance to guarantee admission.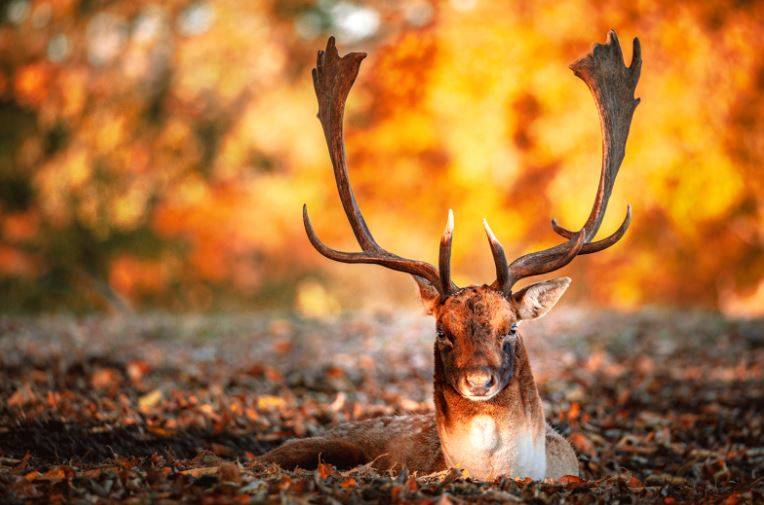 Knole Park
Get directions here.
Lullingstone Country Park
With its internationally renowned collection of ancient trees, spectacular wildflower displays and countryside walks, Lullingstone Country Park is the perfect place to get back to nature. Parking is available from £1.50 per day (pay and display).
Get directions here.
Brockhill Country Park
Brockhill's lake, woods, meadows, picnic and play areas – along with the excellent Brockhill Café – make it a great spot for a family day out. The park is also rich in wildlife, including marbled white butterflies, green woodpeckers and carpets of snowdrops. Parking is available from £1.50 per day (pay and display).
Get directions here.
Grove Ferry Picnic Site
Set along the picturesque banks of the Great Stour River, Grove Ferry Picnic Site is the ideal place to have a picnic, watch the boats drift by and enjoy the wildlife on the river. Parking is available from £1.30 per day (pay and display).
Get directions here.
Found your first picnic site? Then it's time to pack up your car and get on the road! Make sure you remember the picnic essentials first (and double-check the hamper isn't still on the roof!) – Country Living magazine suggests light and fresh salads along with baguettes and, of course, fruity punch. Find their recipe ideas here. And don't forget to stock the front of the car with snacks and activities to keep everyone entertained on the journey – according to a Perrys survey, 41% of people start arguing within the first hour of the trip!
The single most important thing to consider, however, is making sure your car is in tip-top condition – Perrys can help with a health check and service to give you complete peace of mind.
Looking for the perfect car for the trip? Take a look at our Perrys Recommendations below or see our range of used cars:
1 https://www.awarenessdays.com/awareness-days-calendar/national-picnic-week-2021/
2 https://www.futurity.org/nature-outdoor-play-teens-well-being-pandemic-2530722/
Written by Perrys | 7 min read
08 Apr 2021