10 best picnic spots within driving distance (Buckinghamshire)
Did you know that the concept of picnics originated in France? While the idea may have come from abroad, nowadays you'd be hard pressed to find anything more quintessentially British – nothing conjures up more sunny childhood memories than spreading out a gingham blanket and enjoying an outdoor feast. And the best part? Picnics can suit every budget, which makes them the perfect day out as the weather warms up.
It's estimated that the average person in the UK goes on three picnics a year1 – the perfect opportunity to enjoy some fresh air and nature, plus all the mental health benefits they bring. A recent study even found that high rates of outdoor play before the pandemic made teens more resistant to negative changes in social well-being. And for teens able to get involved with nature-based activities during the pandemic, their well-being was on par with pre-pandemic levels.2
Buckinghamshire is filled with natural beauty and there are plenty of places to set up a picnic – so many that it can be hard to choose. So why not take a look at some of our favourite spots? This instalment of our Perrys travel guide is all about picnics – explore the best places in Buckinghamshire below!
Wendover Woods
If you're looking for a secluded spot for your picnic, Wendover Woods has 325 hectares of beautiful woodland to choose from. There are even tucked-away BBQ areas that you can book in advance – simply bring your friends or family and some charcoal and you're ready for a forest feast! Wendover Woods offers ample parking (although this is currently reduced due to coronavirus), starting from £2.60 for two hours.
Wendover Woods
Get directions here.
Burnham Beeches
Burnham Beeches is one of England's most famous old beech forests, covering hundreds of acres of beautiful Buckinghamshire countryside – offering plenty of options for the perfect picnic spot! Wander through the tree-lined paths to find your ideal spot; there are picnic tables provided as well as free parking.
Get directions here.
Black Park Country Park
Open 365 days a year, Black Park Country Park gives you plenty of options for your picnic spot – find a cosy and private spot in the woodlands or sit by the lake and feed your leftover crusts to the ducks! You'll find fully accessible toilets with baby changing facilities, and a pay and display car park.
Get directions here.
Ivinghoe Beacon
If you're looking for spectacular views to accompany your sandwiches, then Ivinghoe Beacon in Ashridge Estate is one of the best options. Colourful wildflowers and butterflies thrive in the chalk grassland, making for a beautiful and summery addition to your picnic. There's a National Trust car park available along with over 20 authorised parking areas in Ashridge – all of these can get very busy in peak times, so be prepared.
Get directions here.
Stowe
Having been attracting visitors for over 300 years, there's something special about picnicking in the beautiful gardens of Stowe, or sitting in the temple's shade to enjoy your food. Having been described as 'an earthly paradise', it's a must-see spot for the summer! Open via pre-booking only; entry and parking is free for National Trust members, or for non-members you'll pay when booking.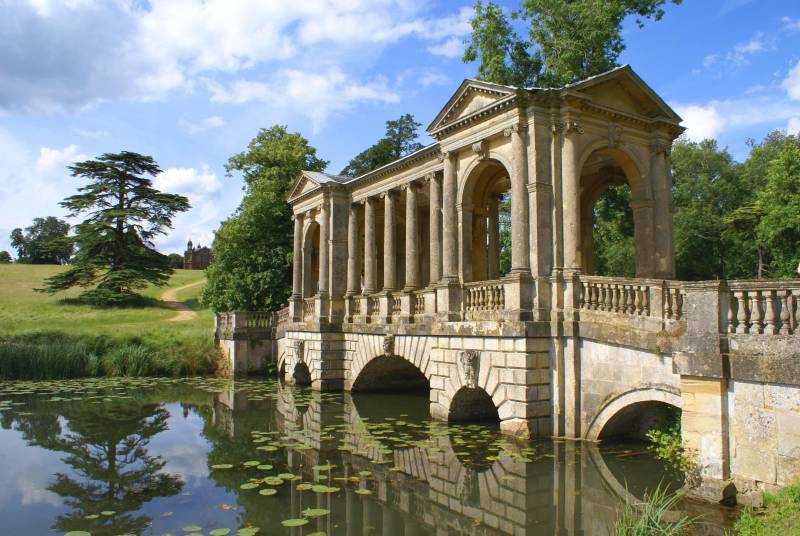 Stowe
Get directions here.
Hughenden
A peaceful picnic is just around the corner in the walled gardens of Hughenden Manor, where you'll also find a woodland play trail, bug hunt in the garden and more child-friendly activities for a fun-filled day out. You'll need to book in advance – parking is included in the admission charge (free for National Trust members).
Get directions here.
Bradenham Estate
The Bradenham Estate is home to some of the most beautiful beech woodland in the Chilterns, with stunning wildflowers carpeting the woods and making for a truly special picnic spot. There are plenty of trails to follow, including a butterfly trail that's fun for children and adults alike. Free parking is available in the village, or you can use the small National Trust car park.
Get directions here.
Cliveden
Britain's most scandalous historic hotel, Cliveden's beautiful formal gardens and woodland offer a picnic spot to suit all tastes, as well as a salacious history as the home of the notorious Profumo Affair – take in the intriguing history along with the far-reaching views across the countryside! The Storybook Play Den is also a fantastic place to let children explore and have fun, and a refreshment kiosk is open for hot drinks and snacks if you haven't brought a picnic with you. You'll need to book your visit in advance, and parking is paid in advance with the booking (National Trust members are free).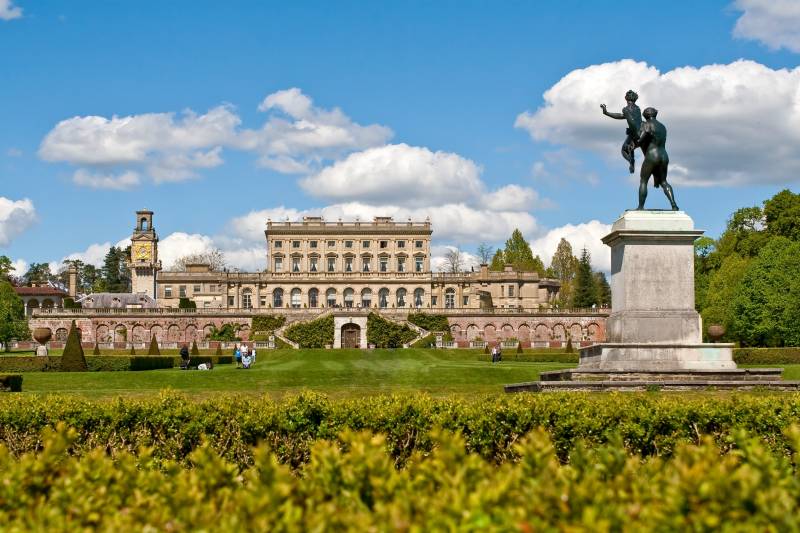 Cliveden
Get directions here.
The Phoenix Trail
This flat and surfaced trail has seating every 500m, giving you plenty of choices to enjoy the view with your picnic. Open to cyclists, horseriders and dog-friendly (on-lead only), it's a lovely and relaxed place, perfect for a family outing. You'll also find interesting artworks along the trail to admire. You can find car parking in Thame or Princes Risborough at either end of the trail.
Get directions here.
West Wycombe Hill
From the ancient fort that sits on top of West Wycombe Hill, to the locally famous Dashwood Mausoleum and Hellfire Caves, the common is steeped in history and offers many interesting places to sit and enjoy a picnic. You can find free parking at the National Trust car park on West Wycombe Hill Grid Ref. SU827950.
Get directions here.
Found your first picnic site? Then it's time to pack up your car and get on the road! Make sure you remember the picnic essentials first (and double-check the hamper isn't still on the roof!) – Country Living magazine suggests light and fresh salads along with baguettes and, of course, fruity punch. Find their recipe ideas here. And don't forget to stock the front of the car with snacks and activities to keep everyone entertained on the journey – according to a Perrys survey, 41% of people start arguing within the first hour of the trip!
The single most important thing to consider, however, is making sure your car is in tip-top condition – Perrys can help with a health check and service to give you complete peace of mind.
Looking for the perfect car for the trip? Take a look at our Perrys Recommendations below or view our range of used cars:
1 https://www.awarenessdays.com/awareness-days-calendar/national-picnic-week-2021/
2 https://www.futurity.org/nature-outdoor-play-teens-well-being-pandemic-2530722/
Written by Perrys | 7 min read
08 Apr 2021