10 Best Parks within driving distance (Kent)
The COVID-19 pandemic appears to be finally starting to recede, though restrictions are likely to stay in place for at least the beginning of the UK holiday season – which is why it's no surprise to see 'staycations' and driving holidays at the top of many holiday makers' lists this year.
The weather's warming up (finally!), so it's time to get the kids in the car and take your first journey in…how many months? Fresh air and nature are the perfect remedies to stress as lockdown restrictions begin to ease – a recent study found that 77% of teens believed spending time outside helped them deal with the stress of associated with the pandemic.1
Did you know that a recent Perrys survey found that 71% of people are looking to take a UK staycation within the next 12 months? That's why we've done the research for you and compiled our Perrys travel guide for attractions within driving distance in Kent! Today we're focusing on parks, so take a look at our 10 picks and let us know how many you visit…
Mote Park
A gem of Maidstone, Mote Park offers acres of beautiful walks and a lake from which you can spot woodpeckers, kingfishers, geese, grebes and more. Popular with dog walkers, the ample picnic spots and playground makes it perfect for the whole family to enjoy. There is ample parking available, open year-round and charged at £2 for up to 6 hours.
Find directions here.
Dunorlan Park
Featuring lovely, landscaped grounds, a large lake and a fun children's playground, this Royal Tunbridge Wells park is a fantastic spot to enjoy nature as a family. The park is also steeped in history – it is marked as Grade II listed because it was partially landscaped by prominent Victorian gardener Richard Marnock in the 1860s. You'll find two car parks – which can get quite busy – and free parking and park entry.
Find directions here.
Riverside Country Park
Simply huge, Riverside Country Park in Gillingham offers 100 hectares of stunning nature. Filled with plenty of wildlife to spot, there are lots of dedicated cycle paths, walks, picnic areas and a fantastic children's play area. A café is currently open for takeaway, and there is plenty of parking.
Find directions here.
Haysden Country Park
Situated in Tonbridge, Haysden Country Park is a popular choice for families, with dog-friendly walks, a café with plenty of refreshment choices and a children's play area. It includes a range of habitats such as river, grassland, freshwater lakes, marshland and woodland. Pay and display car parks are available, starting from £1.20 for up to four hours.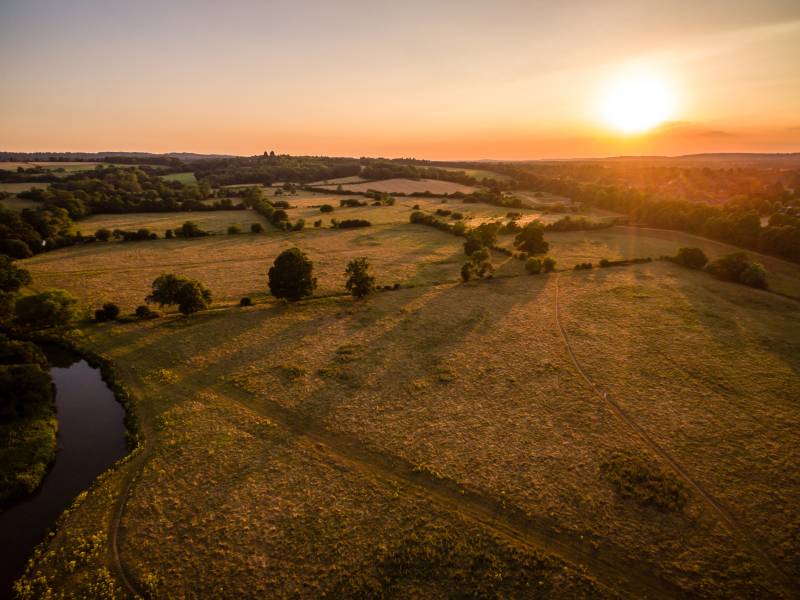 Haysden Country Park
Find directions here.
Cobtree Manor Park
A large park with plenty of walks and history to take in, Cobtree Manor Park is located in Aylesford on the site of the old Maidstone zoo – which you can learn about at certain points along the walks. A café and playpark are open, and the park is dog friendly. There is also ample parking at a flat rate of £2 for the day.
Find directions here.
Darenth Country Park
Darenth Country Park in Dartford was opened as part of the Millennium celebrations and features grazing pastures and managed wildflower meadows for a relaxing day out soaking in nature. It features a picnic area, children's play area and is dog-friendly with dedicated off-lead areas – there is also plentiful free parking available.
Find directions here.
Capstone Farm Country Park
One of Medway's finest green spaces, Capstone Farm Country Park in Gillingham covers 114 hectares of former farlmlands and offers a variety of habitats to explore, including ancient woodlands, old orchards, a freshwater lake and meadows. Find refreshment at the café/tea shop and let the kids run off extra energy in the well-equipped play park. Parking and entry are free.
Find directions here.
Reculver Country Park
Covering 26 hectares along the Kent Coast, you'll find plenty of stunning views and things to do at Reculver Country Park. The eroding cliffs are the perfect place to spot wild birds and insects, and the views across the bay are second to none. A pay and display car park is in operation, starting at £1.30 for an hour.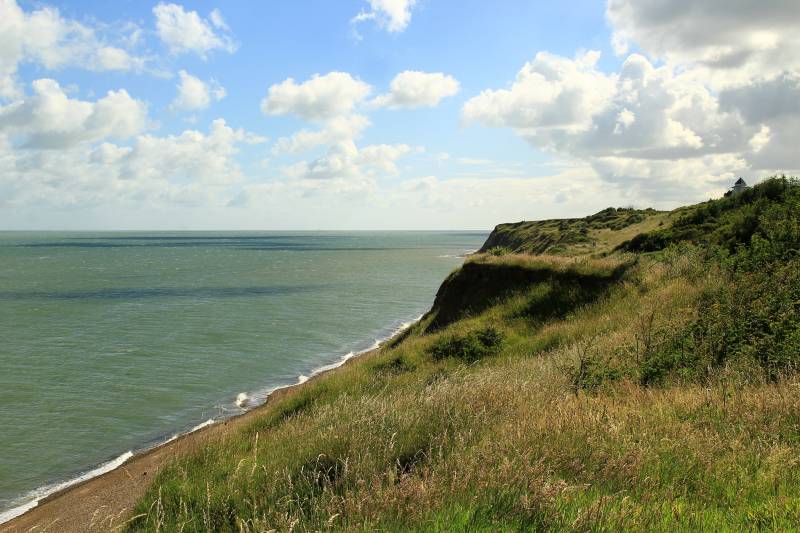 Reculver Country Park
Find directions here.
Calverly Grounds
If you're looking for a more refined outdoor experience, Calverly Grounds offers a landscaped park of formal beds and lawns – perfect for enjoying a hot drink and taking in the fresh air. And if you're bringing children there is a newly installed adventure playground to keep them entertained while you relax and enjoy the blooms. There is no dedicated parking, but plenty of car parks can be found in the nearby town centre.
Find directions here.
Beacon Wood Country Park
This diverse park in Dartford offers a rich history as well as beautiful nature – 400-year-old hilly woodland and intriguing clay pits make for interesting walks, and there is plenty of information about the park's history for any budding historians. The park is dog-friendly and offers parking starting at £3 per day.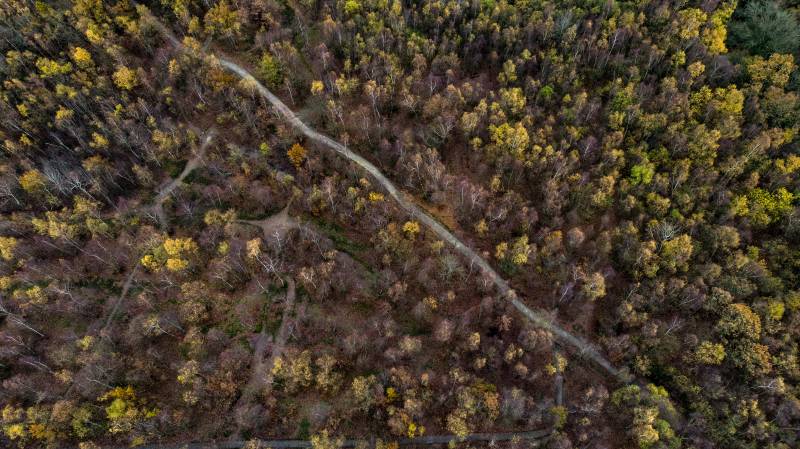 Beacon Wood Country Park
Find directions here.
Chosen the first park you want to visit? Then it's time to pack up your car and get on the road! Just make sure you remember a few road trip staples (it has been a while, after all) first… to begin with, have the tunes at the ready – a survey conducted by Perrys between 10-15 March 2021 found that Queen is the most popular artist to listen to on long journeys, followed by Ed Sheeran, ABBA and Little Mix so there's something for the whole family to sing along to. And have some distraction techniques at the ready for when the inevitable arguments start (are we there yet?) – according to the survey, 41% of people start arguing within the first hour of the trip! Snacks are always a great distraction or try a few road trip games such as license plate spotting or I Spy.
The single most important thing to consider however is making sure your car is in tip top condition – Perrys can help with a health check and service to give you complete peace of mind.
Looking for the perfect car for the trip? We think a spacious family SUV is just right for the job, offering all the comfort, space and power you need for everyone to enjoy the journey.
Our Perrys Recommendations or view our range of used cars:
1 https://www.futurity.org/nature-outdoor-play-teens-well-being-pandemic-2530722/
Written by Perrys | 7 min read
07 Apr 2021