10 Best Parks within driving distance (Buckinghamshire)
While we may be starting to see the light at the end of the tunnel in regard to the COVID-19 pandemic, restrictions are still likely to remain in place for at least the start of the UK holiday season. It's not surprising then that most people will be embracing the 'staycation' this summer and staying local when it comes to day trips with the family.
As the weather warms up, it's time to get the kids in the car and take your first journey in…how many months? Getting out to enjoy some fresh air and reconnect with nature is the perfect way to destress as lockdown restrictions begin to ease – in fact, a survey conducted last year found that nearly 77% of teens believed spending time outside helped them deal with the stress associated with the pandemic.1
Our recent survey also revealed that 71% of people are looking to take a UK staycation within the next 12 months – that's why we've done the research for you and compiled our Perrys travel guide for attractions within driving distance in the Buckinghamshire area! Today we're focusing on parks, so take a look at our 10 picks, and don't forget to let us know how many you visit…
Campbell Park
Located in the heart of Milton Keynes, Campbell Park stands as the cultural heart of the city stretching from the theatre end of Central Milton Keynes down to the Grand Union Canal. As you explore the acres of space, you'll also find many pieces of public art and sculpture to enjoy. There is ample parking on-site and admission is free (not including certain events) – there perfect spot to enjoy a family day out as the weather warms up!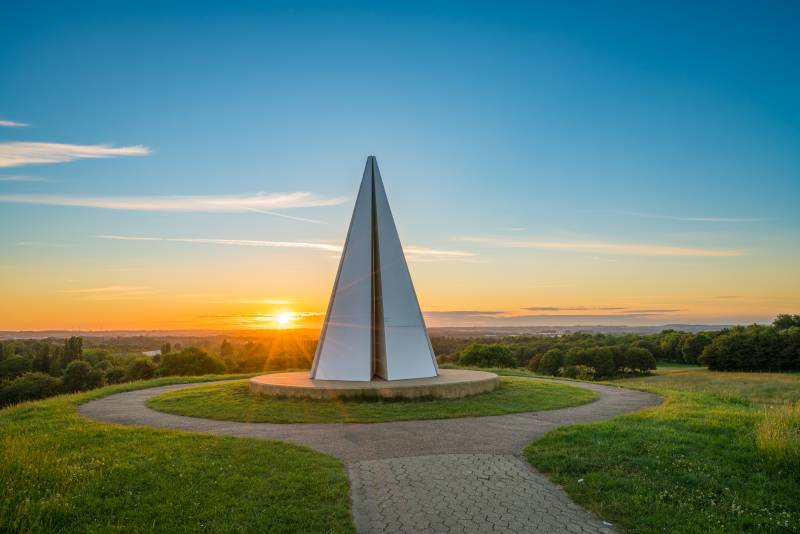 Campbell Park, Milton Keynes
Find directions here.
Langley Park
Steeped in history, Langley Park is located in Iver and offers stunning parkland and gardens along with views to Windsor Castle and beyond. For families, there's a children's play area and tree trails, and for refreshment, there's a tearoom that serves hot and cold snacks and homemade cakes. A height-restricted car park operates year-round with prices starting from £2.70 (off-peak) for three hours.
Find directions here.
Denham Country Park
Denham Country Park, located in Uxbridge, is the perfect place to get out and explore the beautiful countryside as well as the picturesque Denham village thanks to connecting walks. Both the rivers Colne and Misbourne flow through the park, offering a lovely paddling beach adjacent to the café. Height-restricted parking is available year-round, starting from £2.70 (off-peak) for three hours.
Find directions here.
Willen Lake
Conveniently located off junction 14 of the M1, Willen Lake offers beautiful views and walks for the whole family to enjoy. Offering a number of food and drinks outlets (run by third-party vendors) and a dedicated barbeque spot (located adjacent to car park B), it's a fantastic way to spend a sunny weekend outdoors. There are two car parks available, which are both chargeable – please note that Car Park A is pay and display and Car Park B pays on exit.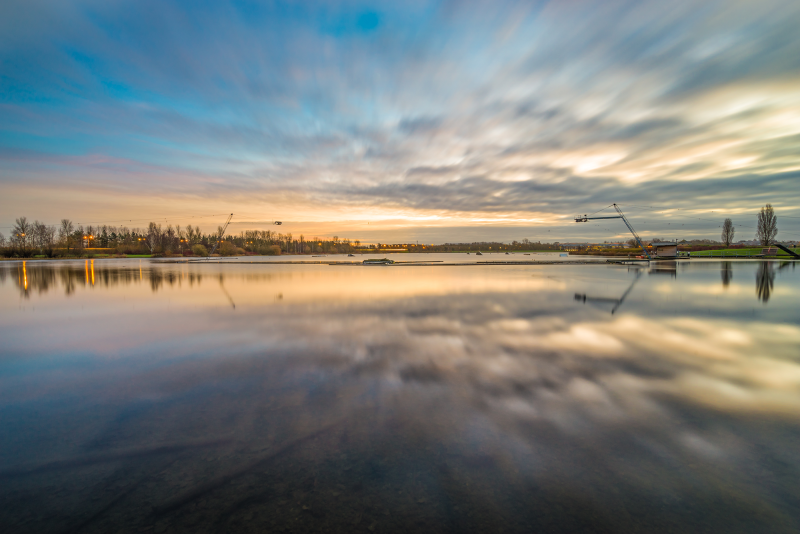 Willen Lake, Milton Keynes
Find directions here.
Westwood Park
Offering large playing fields, a lovely imaginative play area, and a playground, Westwood Park is perfect for getting some fresh air with the family. Tucked away at the end of a residential road, it's quiet yet still accessible and offers plenty of parking.
Find directions here.
Bourton Park
If you're looking for a chance to reconnect with nature or get your kids involved with learning about ecosystems, Bourton Park has everything you need – featuring a river and a series of ponds, see if you can spot the otters, kingfishers, and frogs that call it home! And with three designated off-lead dog areas, it really is perfect for the whole family. The car park can be accessed via Bourton Road.
Find directions here.
Black Park
Situated in Wexham, Black Park covers over 500 acres of woodland, heathland, and open space. It offers an adventure playground perfect for burning off excess energy as well as miles of beautiful wildlife trails offering plentiful opportunities for wildlife spotting. A paid car park is available, starting from £2.70 (off-peak) for two hours.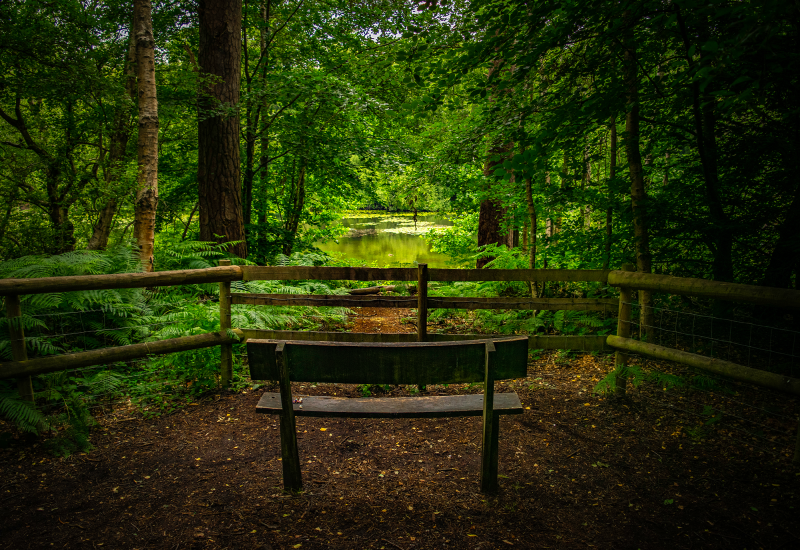 Black Park, Wexham
Find directions here.
Higginson Park
Located next to the River Thames and offering beautiful walks through ancient trees, Higginson Park is great for picnics on sunny days. A play park for children gives the opportunity to burn some energy and there is a café for refreshment. There is plenty of parking available.
Find directions here.
The Rye
Situated in the centre of High Wycombe, The Rye is the second-largest park in the area, coming in at over 53 acres! Offering a play park for the children and permit fishing for the adults, it makes a great day out and won't feel overcrowded even during peak season. There is ample parking available.
Find directions here.
Emberton Country Park
Emberton Country Park offers fantastic countryside views and fresh air aplenty, with a café and playground available as well. It's open to vehicles with limited capacity, the machines take exact change only so make sure you come prepared. Entry to the park costs £2.50, rising to £4.50 after 31st March.
Find directions here.
Chosen the first park you want to visit? Then it's time to pack up your car and get on the road! Just make sure you remember a few road trip staples (it has been a while, after all) first… to begin with, have the tunes at the ready – a survey conducted by Perrys between 10-15 March 2021 found that Queen is the most popular artist to listen to on long journeys, followed by Ed Sheeran, ABBA and Little Mix so there's something for the whole family to sing along to. And have some distraction techniques at the ready for when the inevitable arguments start (are we there yet?) – according to the survey, 41% of people start arguing within the first hour of the trip! Snacks are always a great distraction or try a few road trip games such as license plate spotting or I Spy.
The single most important thing to consider however is making sure your car is in tip-top condition – Perrys can help with a health check and service to give you complete peace of mind.
Looking for the perfect car for the trip? We think a spacious family SUV is just right for the job, offering all the comfort, space, and power you need for everyone to enjoy the journey.
Our Perrys Recommendations or view our range of used cars:
1 https://www.futurity.org/nature-outdoor-play-teens-well-being-pandemic-2530722/
Written by Perrys | 7 min read
06 Apr 2021