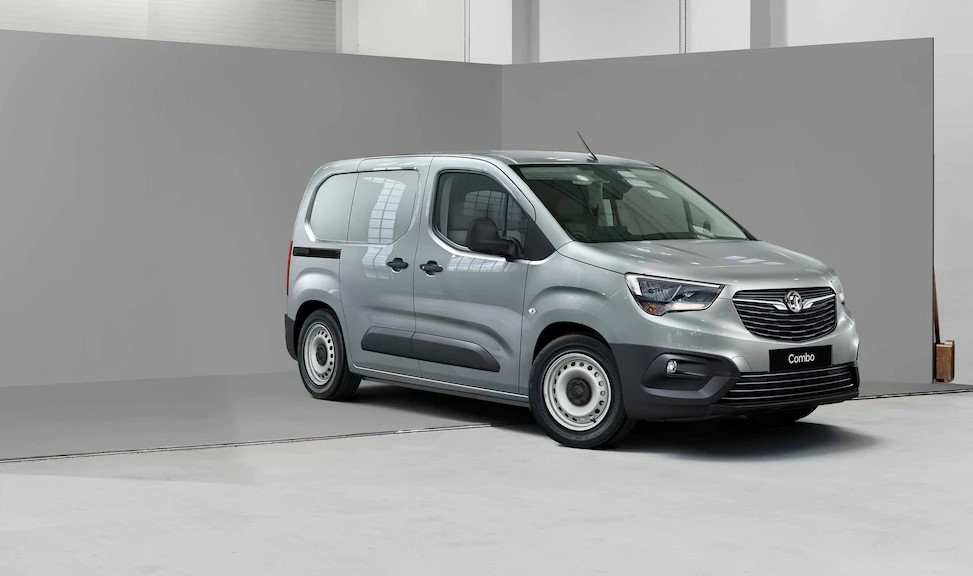 Vauxhall Combo e-Cargo
Electrify your fleet with the Combo-e Cargo. This 100% electric van has a WLTP-certified range of 171-miles and supports 100kW rapid charging which tops up the battery from 5 to 80% in 30 minutes. With a max payload, you can expect to get 130 to 140 miles of range from a single charge with 'B' mode regenerative braking. The 50kWh lithium-ion battery is located between the front and rear axle so it doesn't eat into load space. Available in two lengths, L1H1 and L2H1, all versions have a payload capacity of 800kg and a tow capacity of 750kg. L1H1 models have a 3.8m3 load area with a load length of 3,090mm, while L2H1 models have a 4.4m3 load area with a load length of 3,440mm. There's an overload indicator and a suite of driving aids, including traffic sign recognition and recommendation, Surround Rear Vision and IntelliGrip traction control.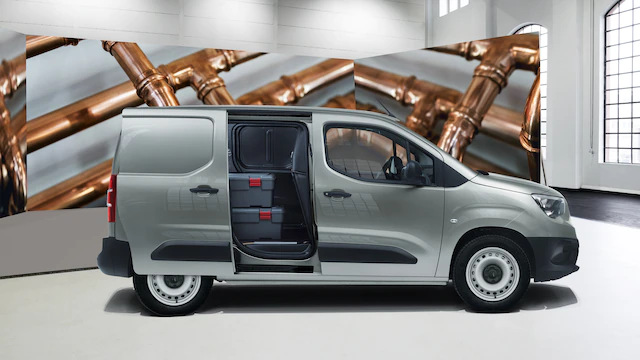 Exterior
It's 100% electric without making a fuss. The Combo-e flies under the radar and gets the job done with a driver's side sliding side door and 180° rear doors. The charging port is located on the passenger side above the rear wheel arch. There's a Flank Guard that uses sensors to avoid costly dents and scratches when manoeuvring, and you can get Surround Rear Vision with a 180-degree rear camera to make manoeuvring safer.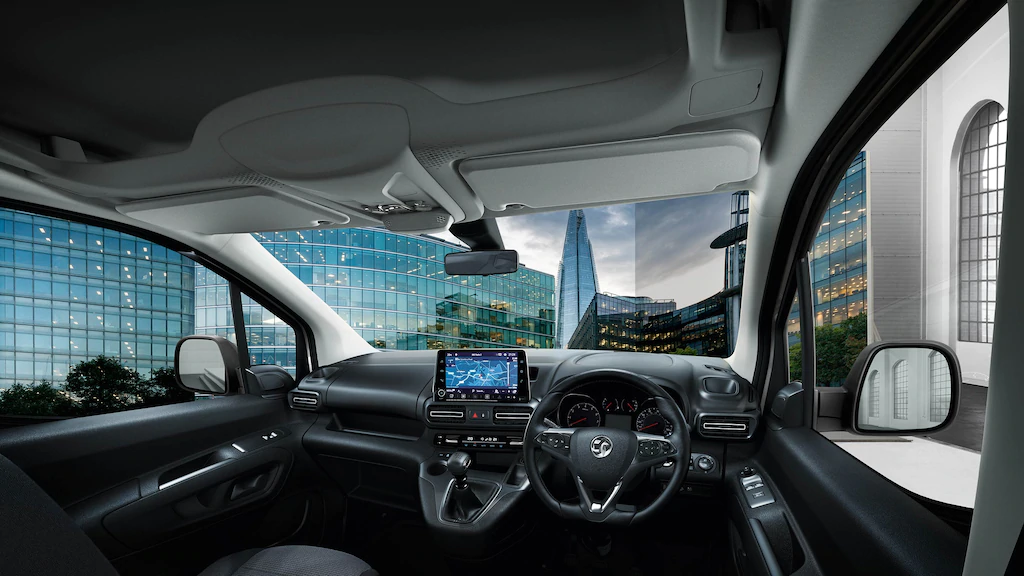 Interior
The Combo-e is thoroughly modern inside with an 8" Multimedia Navi Pro touchscreen and a refined design. IntelliGrip drive-modes are toggled with a rotary dial and there's an electric handbrake so all you need to do is drive. The steering wheel has controls for multimedia and driving data, all viewed on a crisp digital speedo. The cabin has seating for 3 people, electric windows and electric door mirror controls to make life easier.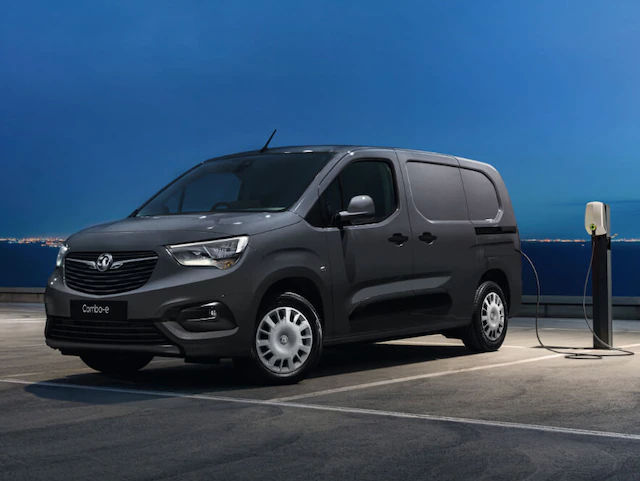 Load Space
A Euro pallet will slot between the rear wheel arches and L2H1 variants are long enough for two. L1H1 models have a 3.8m3 cargo area while L2H1 models have a 4.4m3 cargo area, and there are built-in tie rings on the floor for securing your load.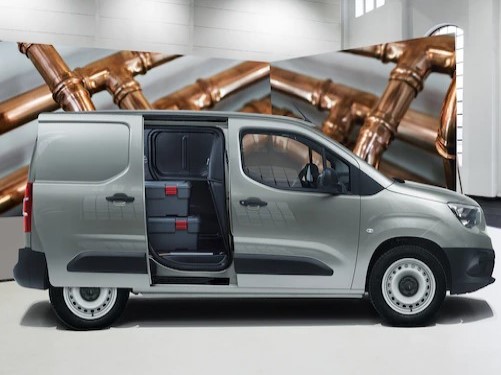 Charge times
The Combo-e supports 100kW charging (5 to 80% in 30 minutes) as standard and comes as standard with a 7kW on-board single-phase charger. A 7kW wall box charges it to 100% in around 7.5 hours. An 11kW three-phase is available optionally.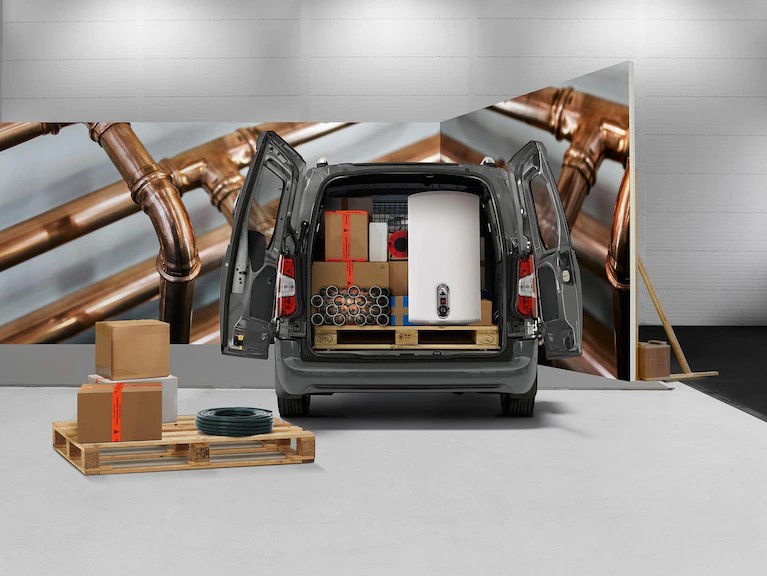 Driving range
The official WLTP figure is 171-miles combined, but with a full load you can realistically expect to get between 130 and 140 miles. You can maximise range by driving in Eco mode most of the time and using 'B' mode regenerative braking.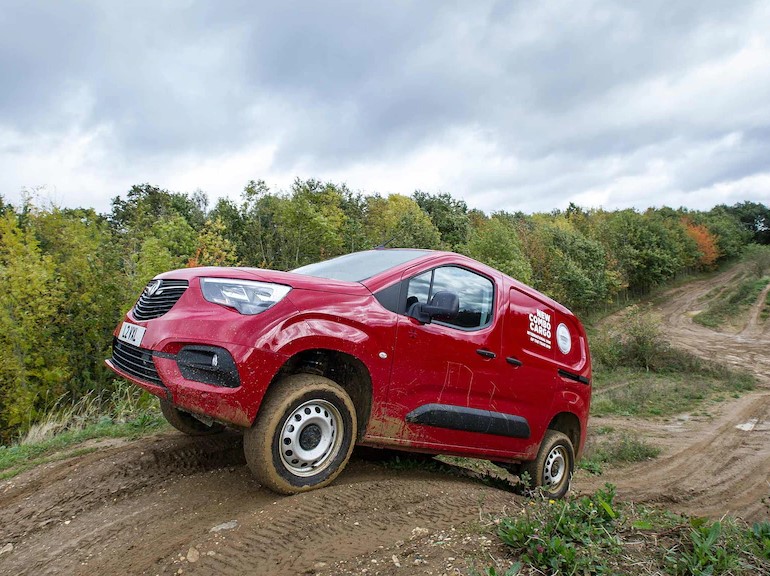 Smart connectivity
Using the MyVauxhall app, you can precondition and defrost your Combo-e remotely and control charge times. All Combo-e variants come standard with Apple CarPlay and Android Auto, Bluetooth and USB ports to keep you fully connected.
Contact
Perrys
Contact us today for more details on the Vauxhall Combo e-Cargo range or to book a test drive.