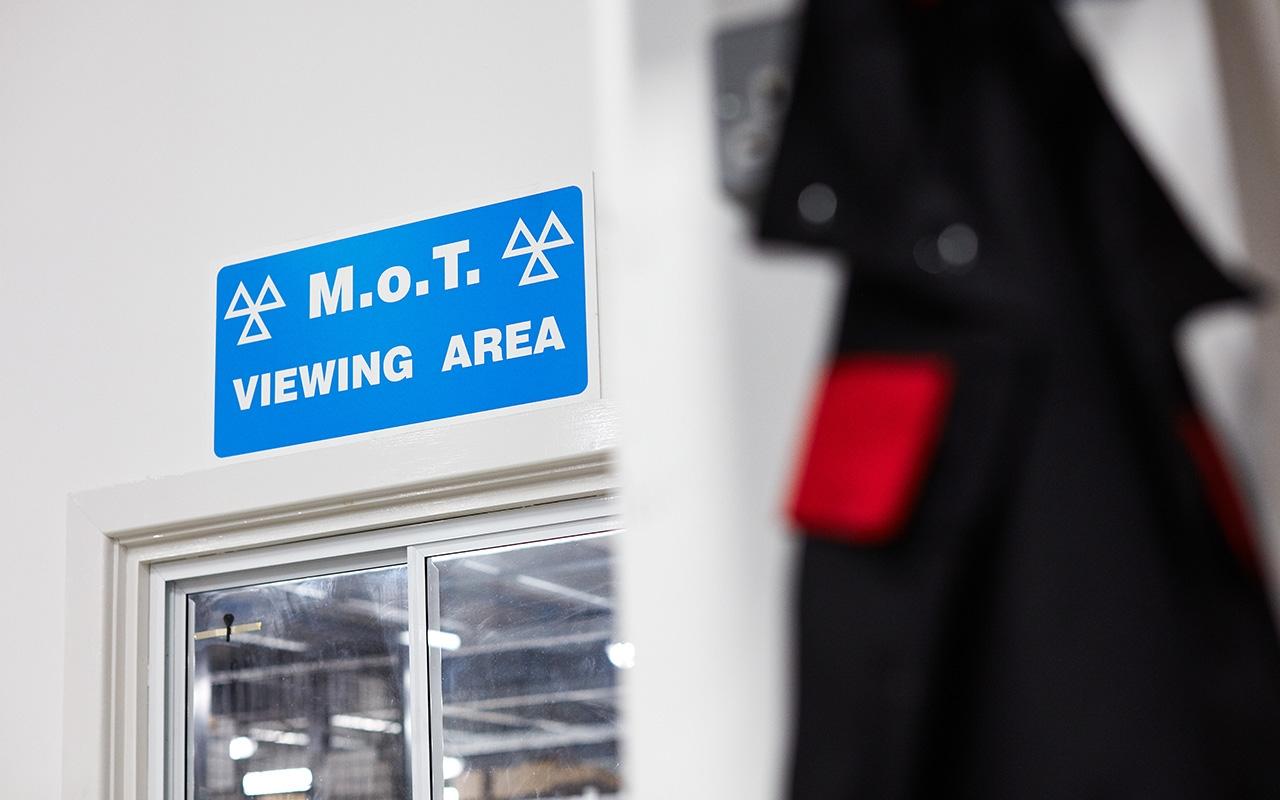 Book your MOT test at Perrys
All makes and models - just £49*
Booking your MOT test at Perrys couldn't be simpler. Book Online, ask a question or call us.
We can carry out any repairs on the same day and we'll always seek your authorisation before proceeding with any work. Additionally, we offer a free retest for up to 10 working days from the date of a failed test.
MOT tests are due every year, so it's important to ensure you leave plenty of time to get booked in to ensure your existing valid certificate does not expire.
The MOT test should take between 45 and 60 minutes on average.
Use the handy booking form to find your nearest MOT dealership.
*Doesn't include some larger commercial vehicles.
So why book your MOT at Perrys?
Any repair costs given upfront
Collection and delivery service available
Our skilled technicians are manufacturer trained to the highest standards
Latest diagnostic equipment approved by manufacturers
Official manufacturer approved parts
Free vehicle health check included with every MOT
MOT prices and how do I book?
Our cost for an MOT is £49
...for any make and model car or small van, which includes a courtesy car if required*
How to book
You can book using the form on this page, or if you have a question, go ahead and ask!
*Subject to availability. Terms and conditions apply.
What do you check?
Here are the main components we check during your MOT test:
Wheels and tyres
Testers will check that tyres meet the speed and load rating requirements for the vehicle. They will inspect the tread depth of each tyre (1.6mm legal limit) and check for any damage such as bulges or tears. Wheels will be inspected to make sure they are the correct size and in good condition.
Learn how you can check your tyres before your MOT by viewing our https://www.youtube.com/watch?v=G5VQAXyDWBo video
Steering
Our vehicle testers will inspect the steering components for any sign of wear or damage.
Brakes
The overall brake condition will be checked. Performance and operation tests will be also be carried out to test overall efficiency.
Suspension
The condition of the suspension components will be checked for any fractures and corrosion. Operational checks will be carried out to check for any distortion.
Fuel System
An inspection of the fuel system is carried out to check for any leaks. The tank fuel cap is tested to make sure it operates correctly and fastens securely.
Emissions
Exhaust emission levels are measured to ensure they fall within specific emission guidelines. The exhaust is inspected to make sure it is securely fixed and that there are no leaks.
Bodywork
The vehicle bodywork and structure is checked for any excessive corrosion and sharp edges that may cause harm.
Doors
Doors will be tested to make sure they open and close securely and can be opened from both the inside and outside.
Mirrors
The position and condition of all mirrors are checked plus security tests carried out. Mirrors need to provide sufficient views to the sides and rear of the vehicle.
Windscreen
The windscreen is tested for any chips and cracks that could affect safety, security and vision.
Windscreen Wipers
Windscreen Wipers need to operate correctly and cover enough of the screen so that driver's vision is sufficient.
VIN and Registration Plate
The VIN (Vehicle Identification Number) is checked to make sure it is clearly displayed on the body or chassis. A Registration Plate will be checked to ensure it is securely fixed, in good condition and the characters are clearly legible from a minimum of 20 metres.
Lights
Lights need to show the correct colour, aim in the correct position, function correctly and be in good condition.
Horn
The operation and efficiency of the vehicle horn will be tested.
Seats
The security of the front seats are checked.
Seatbelts
The condition and security of seatbelts are checked as well as an operational test.
Further Information
For full information on the test download the VOSA MOT Testing Guide click here to download the MOT Testing Guide.
Checks you can make before your MOT
It's a good idea to check certain components such as tyres and lights before your MOT to give it the best chance of passing
What happens if my car fails the MOT?
We won't proceed with work without your permission...
If your vehicle fails, you will be informed of the repairs and costs required to pass a retest. You can then decide if you would like Perrys to carry out the repairs on the same day.
If you have booked your MOT in advance and it fails, you are still legally allowed to drive your vehicle until the MOT expires. However we would always advise you have your vehicle repaired for safety reasons before you drive away.
Free Re-Test!
You may find that most MOT Centres offer a free re-test providing the vehicle is returned within 1 working day. However at Perrys, we offer a free retest for up to 10 working days from the date of the failed test.
How do I book a Service with my MOT?
Book together - save money!
Ask us about booking your service with your MOT - prices are competitive, just click here to find out more: Book a Car Service & MOT together
What is an MOT test?
The MOT test (Ministry of transport test)
...is a set of checks carried out to ensure your vehicle meets basic safety requirements to remain road worthy.
It's required for vehicles over 3 years old!
Once a vehicle is over 3 years old, it is a legal requirement that an MOT test is carried out once a year. It's very important to have a valid MOT certificate, as without one your car tax and insurance may become invalidated.
For more information - go to the official UK Government website: gov.uk/getting-an-mot/the-mot-test
How do I find out when my MOT is due?
Cars – Up to 3 Years old
You can find out the exact date your MOT is due by checking your vehicle registration document (V5C document). The date the car was first registered is the date the MOT is due, but 3 years later. For example, if your car was first registered on 1st September 2011, the car's first MOT test will be due by 1st September 2014.
Cars over 3 Years old
You can check the expiry date of your current MOT by checking your last MOT certificate (VT20 certificate).
What if I don't have my last MOT certificate?
The DVLA have an online service to find out when you MOT is due. All you need to do is enter your registration number and the make of your vehicle on this website: Click here
When is the earliest I can book my MOT?
You can book your MOT up to 1 month before the expiration of your current certificate. The expiration date of your current MOT will still be preserved. For example, if your MOT is due on 30th June but your MOT is carried out on 1st June, then your next MOT will still be due on 30th June the following year.
About Perrys
We're the award-winning national dealership group, Perrys Motor Sales Limited. We represent some of the United Kingdom's most popular car and van brands across more than 50 dealerships nationwide.
Established in 1908 selling motor accessories in Finchley, we now employ more than 1900 people with an annual turnover in excess of £700 million.