Perrys Kia Scrappage Scheme
Get up to £3,000 off a brand new Kia Niro, Stonic or Picanto when you trade in your old car
If you have a car to trade in that's 7 years old or more, you can get up to £3,000 off a brand new Kia, making this the ideal time to make a switch to Kia's remarkable 7 year warranty.
Get £2,000 off a Kia Picanto, £2,500 off a Kia Stonic or £3,000 of a Kia Niro, regardless of the make and model of your old car.
Start the switch today by filling in your details below or contacting your local Perrys Kia dealer and experience the Kia difference.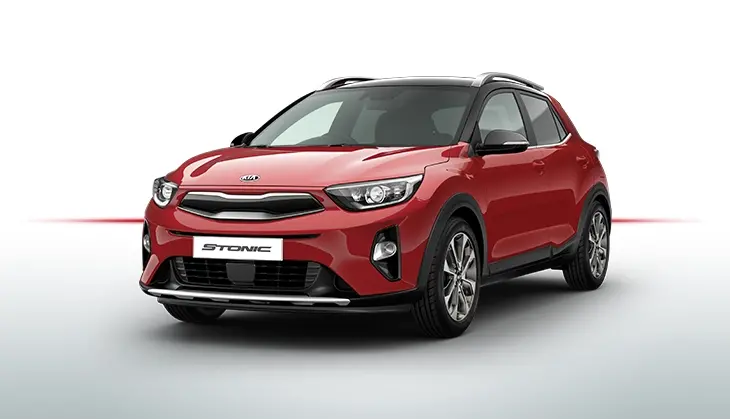 The All-New Kia Stonic features distinctive sleek styling that exudes sporty fun. Stand out from the crown with its black high gloss & satin radiator grille and bi-function projection headlights and 17" alloy wheels.
Agile, highly responsive steering helps the Stonic deliver excellent handling and outstanding performance. This is a compact crossover for those who always demand more from life.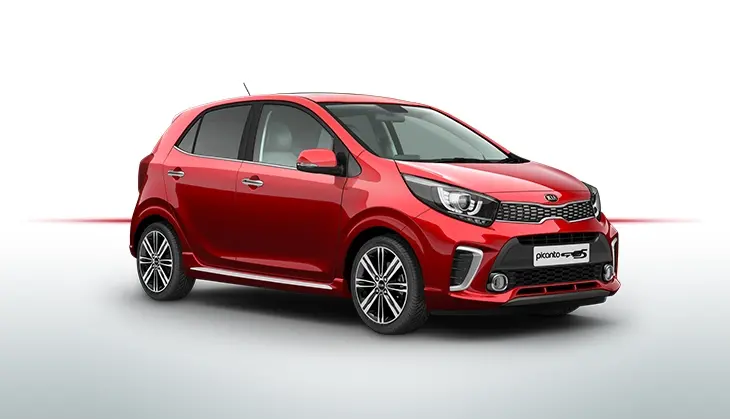 The All-New Picanto is geared towards you, with a spacious interior featuring versatile folding seats and an intuitive, premium design.
A generous 225 litre luggage capacity make it ideal for all kinds of journeys, and the dynamic lines with bold styling accents are sure to get you noticed along the way.
Choose from 7 exciting colours to build your perfect Picanto.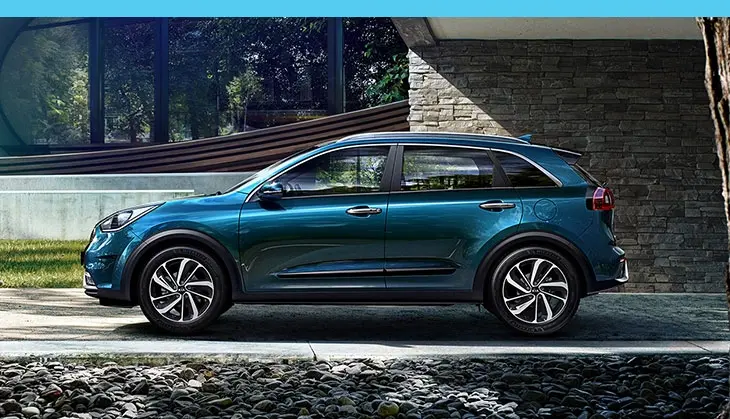 Employing a parallel hybrid system that combines petrol and electric power, the All-New Kia Niro boasts a seamless and responsive driving experience with CO2 emissions as low as 88g/km.
The roomy interior offers a soothing balance of advanced driver-focused technology and comfort, while the boot swallows up to 427 litres of cargo even with all the seats in use.
Terms and conditions
Fuel consumption in mpg (l/100km) for the models shown: Combined 47.1 (6)-54.3 (5.2), CO2 emissions 130-100 g/km. MPG figures are official EU test figures for comparative purposes and may not reflect real driving results. Fuel consumption is tested using WLTP and C02 emissions are NEDC equivalent. Only compare fuel consumption, CO2 and electric range figures with other cars tested to the same technical procedures. For more information about WLTP please refer to kia.com/uk. Models shown: Picanto 'X-line S' 1.25 83bhp 5-speed manual at £14,470 including optional chargeable Clear White paint at £250, Stonic '4' 1.0 T-GDi 118bhp 6-speed manual ISG at £20,200 including premium Blaze Red with Black roof paint and Niro '4' 1.6 GDi 1.56 kWh lithium-ion 139bhp 6-speed auto DCT 18" alloys at £28,285 including optional Premium White Pearl paint at £565, Picanto GT-Line S 1.0 T-GDi 99bhp 5-speed manual MY19 at £15,235 including premium chargeable Chilli Red paint at £515. Specification varies across the range and is subject to change without notice.
Scrappage saving of £2,000 (incl. VAT) on New Picanto, £2,500 (incl. VAT) on New Stonic and £3,000 (incl. VAT) on New Niro Self-Charging Hybrid available to private customers excluding Personal Contract Hire between 01.01.2019 and 31.03.2019 in the United Kingdom, Isle of Man or Channel Islands. This offer is conditional on the scrappage of a car or van, of any make, taxed and in good working order, originally registered on or before 31.03.2012 and owned by the customer for at least three months prior to the new vehicle's order date. The scrappage saving is in lieu of all other offers. Only one scrappage payment can be claimed for each vehicle scrapped. 7 year / 100,000 mile manufacturer's warranty. For full terms and exclusions visit Kia website.