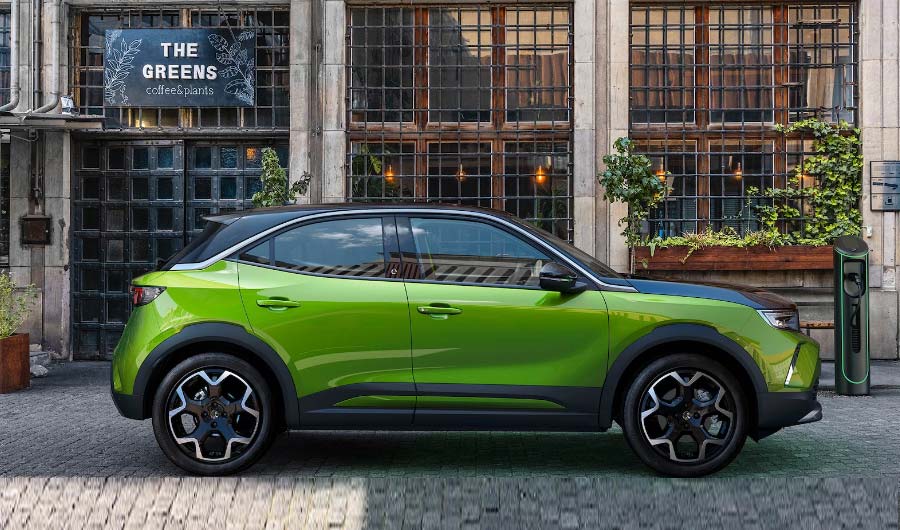 100% electric – Introducing New Mokka-e
It doesn't get much more forward-looking than this. Mokka-e's pure, uncluttered cabin is full of the latest technology. Fully digital and intuitive, the future of driving is firmly within your reach.Mokka-e dares to be different. It stands out with radical design choices and progressive features. From the sculpted Eco-LED tail lamps to the signature Vizor at the front, this is a futuristic vision brought to life. The Vizor is Vauxhall's new signature feature introduced on the Mokka-e. It organically integrates the grille, headlights and badge into one dramatic sweeping module.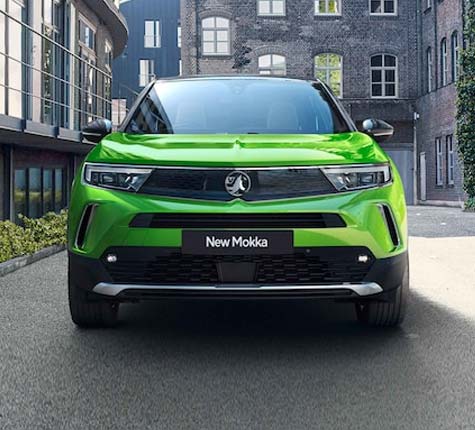 Drive Further
The freedom to go further. Mokka-e is powered by a next generation 50kWH lithium-ion battery. It'll take you up to 201 miles (Preliminary WLTP) on a single charge. No worries.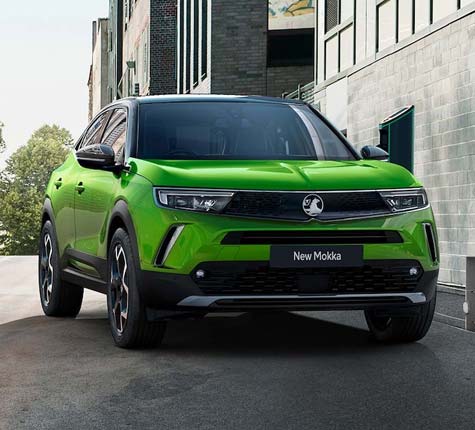 Quick off the mark
It speedy. The 100% electric engine delivers 260Nm of instant chunky torque. Meaning instant power and fun at the touch of a pedal. The Regenerative Braking system returns most of the energy from braking back in to the battery – so it can be used for additional charge.
Worry free quick charge
Mokka-e gives you charging options to make life simple. You can charge it at home or at a public charging station. And you can get upto 80% charge in just 30 minutes*. Good to know.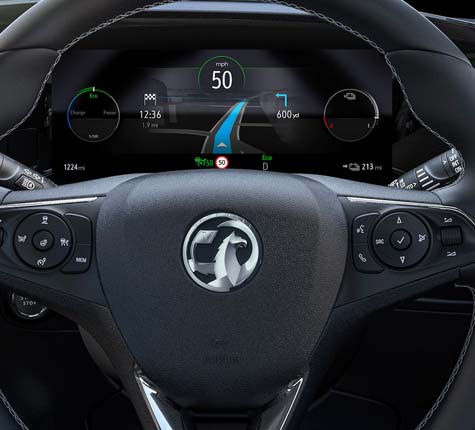 Running Costs
Say hello is lower running costs, lower maintenance and operating costs and a battery with a eight year warranty, for peace of mind.
Contact
Perrys
Contact us today for more details on the vauxhall mokka e range or to book a test drive.
Terms & conditions:
*You can obtain 15-80% of the vehicle charge in 30 minutes from a 100kW rapid charging station. The vehicle will rapid charge at a rate of up to 100kW, depending on the power of the rapid charging station used and will take longer to charge at a lower power. Rapid charging stations are available across the UK at various locations and their power rating varies, typically from 50kW and sometimes up to 350kW. For further information on public charging stations across the UK, please visit www.zap-map.com
WLTP Figures shown are for comparison purposes and should only be compared to the fuel consumption and CO2 values of other cars tested to the same technical standard. The fuel consumption achieved, and CO2 produced, in real world conditions will depend upon a number of factors including, but not limited to: the accessories fitted (pre and post registration); variations in weather; driving styles and vehicle load. The WLTP (Worldwide Harmonised Light Vehicles Test Procedure) is used to measure fuel consumption and CO2 figures. The CO2 figures display a range to reflect the highest value for the highest emitting version with all available options added, through to a minimum value to represent the lowest emitting version in standard specification. For more information contact your local Vauxhall Retailer.