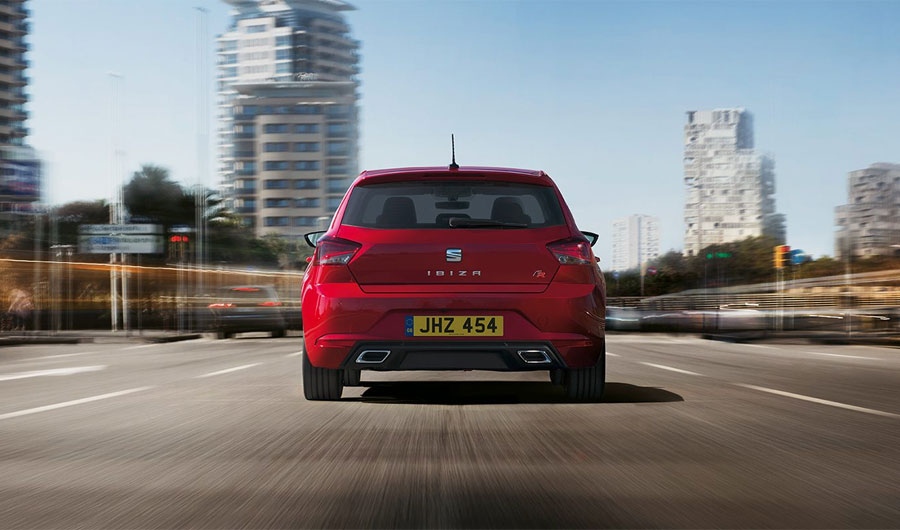 SEAT Ibiza
The All-new Ibiza is designed for urban adventures. Which means everything you need to take on the city. Like an aerodynamically efficient shape to help you go further with less fuel. And improved safety and stability for an extra confidence boost. So, where are we going? Looking after you and your friends is a priority, so make it effortless. From Adaptive Cruise Control and Front Assist to Tiredness Recognition, these intuitive features mean you can relax and enjoy the ride with the All-new Ibiza.

Exterior
Look sharp with the All-new Ibiza's bold exterior lines, crafted with a combination of Computer Aided Design and engineering savvy for a car that looks agile, even at the lights. Here's to trying something new. To fun. To showing off. The future looks brilliant. The All-new Ibiza's Full LED headlights front and rear illuminate the night as if you were driving in daylight. You will love them, be excited, and might even dance with joy.

Interior
Why have one choice, when you can have many? With the All-new Ibiza, the fun's only getting started. So aim higher and make it yours with the upholstery colours, fabrics and finishing touches that suit you, not us. No need to wait. It's all right here, right now. Your All-new Ibiza with 8" infotainment screen comes pre-loaded with the very latest SEAT technology to help you navigate the city (and life) seamlessly. Bring it on.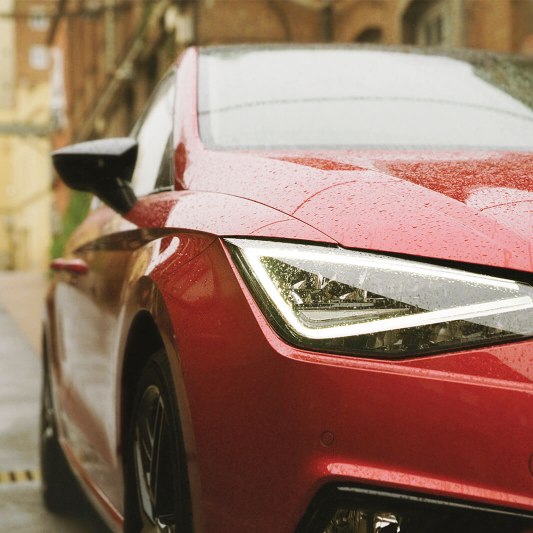 8" Glass Display.
Want to get there effortlessly? The All-new Ibiza's 8" glass infotainment screen features an integrated Navigation System with Full Link, maps and a handy rear parking sensor. This is command and control. So, where to next?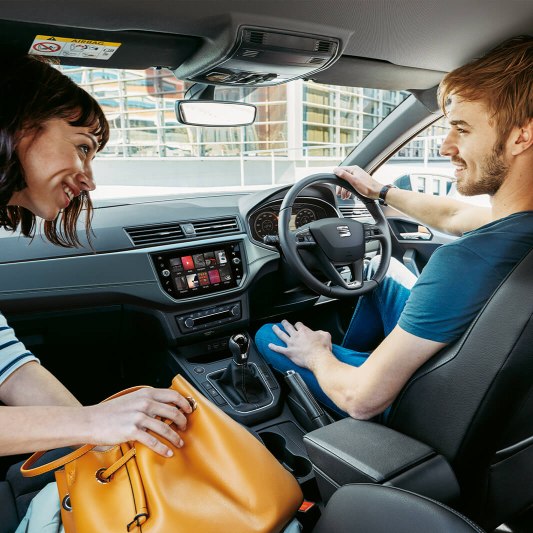 Connectivity Hub
If it's not easy, it's not mobility. So just place your smartphone in SEAT Ibiza's Connectivity Hub and let it charge up without wires or fuss. The integrated GSM amplifier ensures signal won't be a problem either.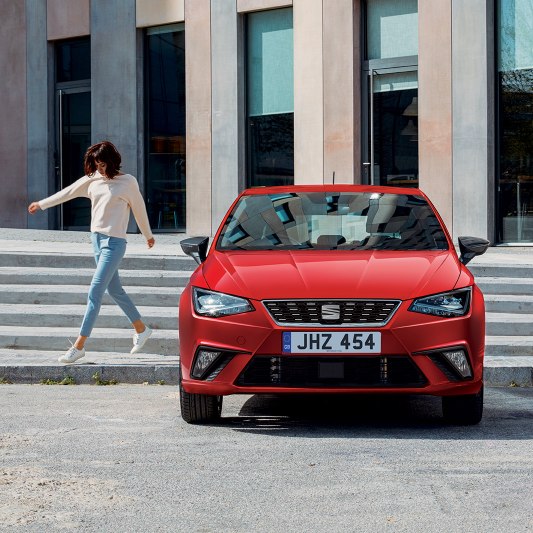 You've got backup.
Adaptive Cruise Control with speed limiter adjusts the pace according to traffic, Front Assist applies the brakes in an emergency and Tiredness Recognition lets you know when to rest. Whatever the road brings, we've got you.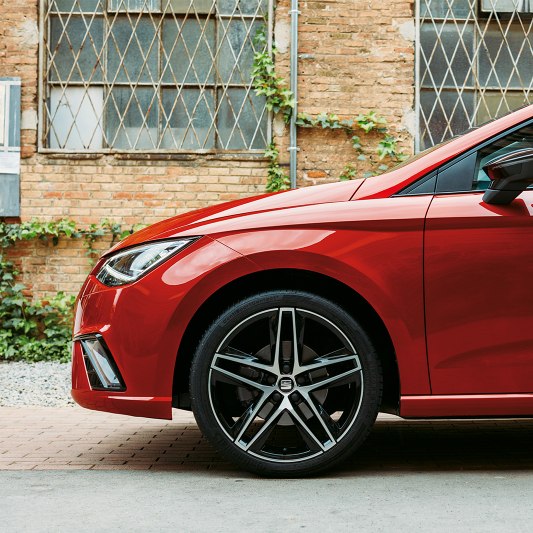 Let's make it effortless.
The new generation of Electronic Stability Control does exactly what it says on the tin. Any sign of a slip and your All-new Ibiza springs into action, reducing acceleration as the Multi-collision Brake System stops dangerous skids in their tracks. Take on the city slopes with the All-new Ibiza. Hill Hold Control makes hill starts easy, with no fear of rolling back when you take your foot off the brake. So you can keep on climbing.
Contact
Perrys SEAT in Alyesbury, Blackburn and Bolton
Contact us today for more details on the SEAT range or book a test drive at one of our dealerships in Alyesbury, Blackburn or Bolton