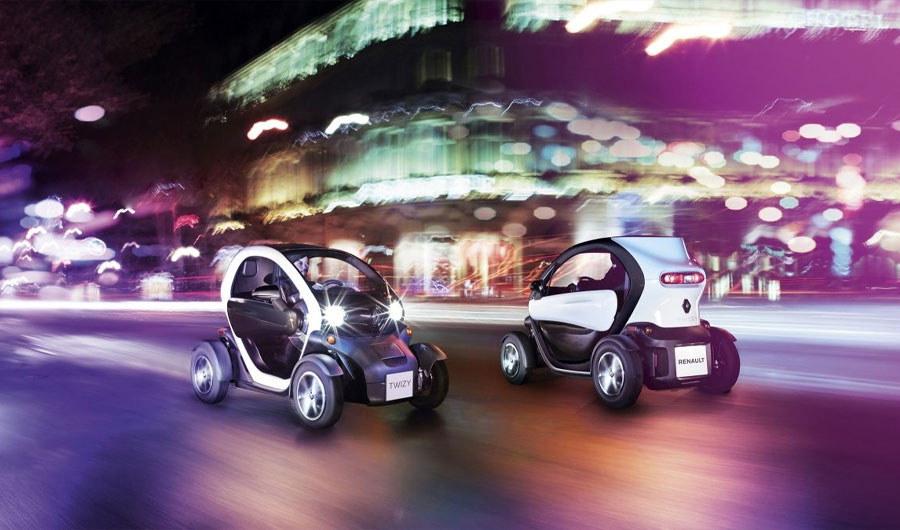 Renault Twizy
The eye-catching quadricycle Renault Twizy is a compact electric vehicle, with zero-emissions in use; it seats up to two people and is unlike anything else on the road today.
Plug it in! In contrast to our other Z.E. models, with Twizy you simply open the front flap, pull out the cable and plug it into any 230V domestic socket. It Is fitted with a lithium-ion battery which offers great performance
i Expression
Intergrated 3m cable for 3 pin domestic socket
Heated windscreen - quick demist
Grey Snowflake wheel trims 13"
Black interior (seat and dashboard)
i Dynamic
Urban Blue upholstery
Intergrated 3m cable for 3 pin domestic socket
Rubber mats
Heated windscreen - quick demist
Snow White bodywork frame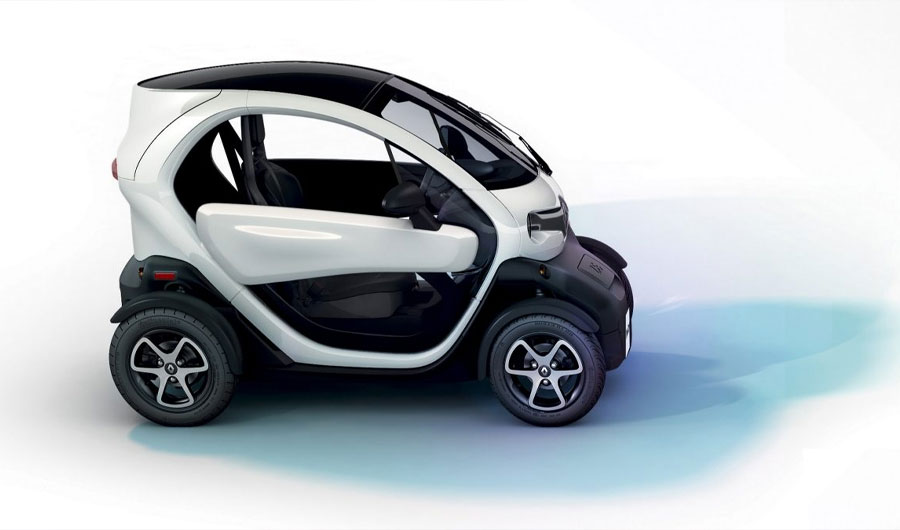 Exterior
Scissorgull-wing doors - Twizy opens itself up to the city and to others, for a different way of sharing and driving the road. Park with ease with scissorgull-wingscissor doors*
*available as an optional extra
TWIZY Dynamique Colour collections - Twizy Dynamique pushes the envelope down to the finest detail: two-toned colour collections, coloured mirrors, seat covers and diamond cut alloys, the ultimate finish. So chic goes hand in hand with fun.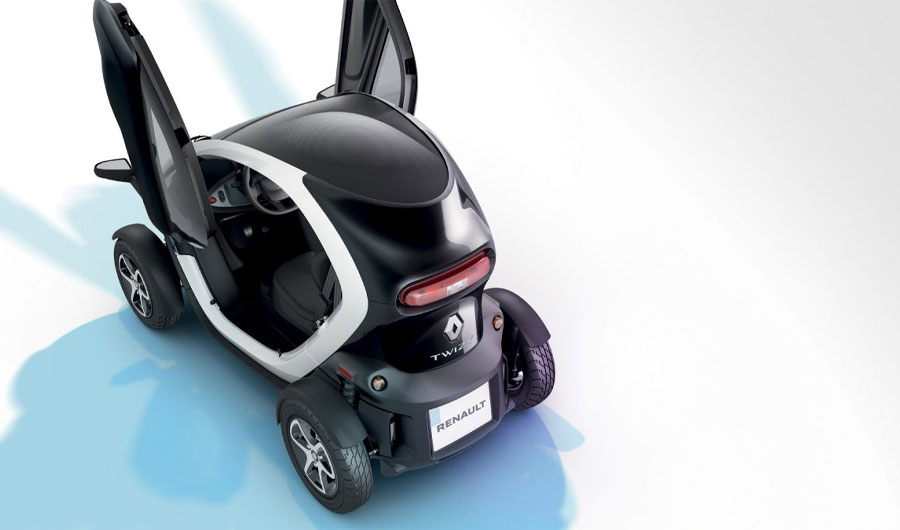 Interior
TWIZY Cargo 100% practical - TWIZY's rear door opens to 90° to reveal a large boot that can hold all sorts of packages. Loading, driving, parking and unloading have never been so easy. The agile Renault TWIZY will always find a spot on the corner of the street.
TWIZY size - Compact electric vehicle, champion for easy parking and unbeatable turning circle. Renault Twizy Cargo has a large 180L boot and a payload of 75kg.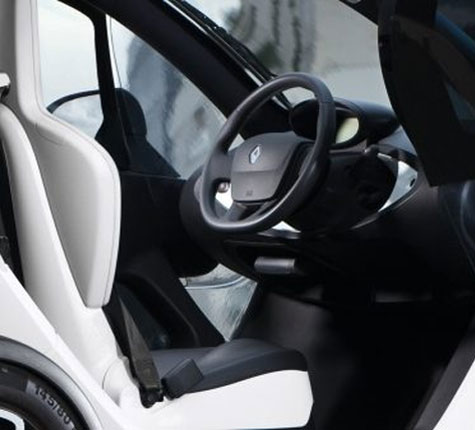 Energy recovery system
An automatic gearbox combined with an energy recovery system: when you lift your foot, the Twizy shifts to energy recovery mode, extending your driving range.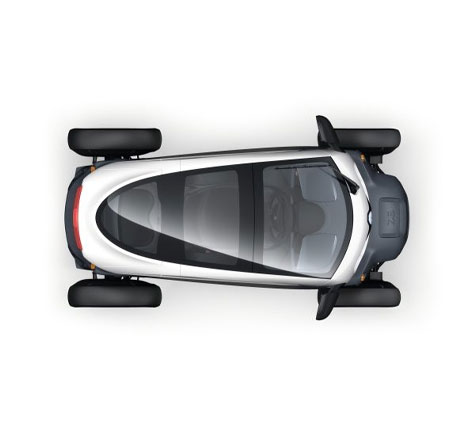 Panoramic clear sky roof
Enjoy all the beauty of the city with this anti-UV transparent roof*.
*available as an optional extra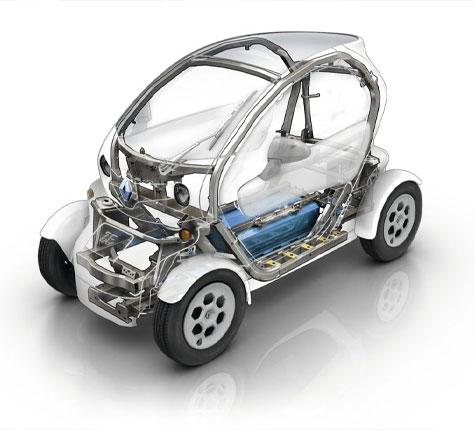 Drive safely
Twizy also has a knack for protecting you. Its tubular chassis, developed by Renaultsport, protects you against impacts, and its four disc brakes offer true active safety.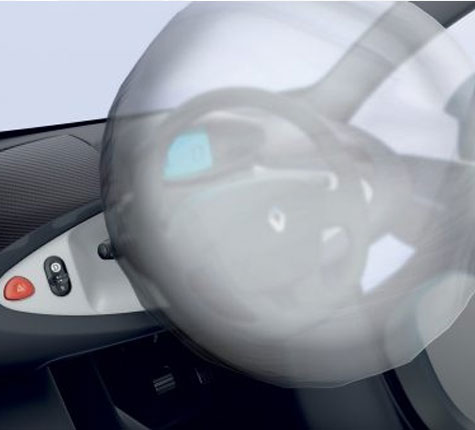 Airbag
Twizy is equipped with an airbag in the front to protect you in the event of a collision. Its innovative tubular structure and the driver's airbag provide optimum protection in the event of an impact.
Contact
Perrys
Contact us today for more details on the Renault Twizy range or to book a test drive.